Translation:

日本語 |

从中国远道而来 |


Español |
Português |

Deutsche |

Français
Award-Winning Marathon

The BMO Vancouver Marathon has been ranked one of the top travel destination marathons in the world by Forbes, CNN, USA Today and others. Here's a look at some of our recent accolades:
'Top Marathons Worth Traveling For' – Forbes Magazine (2016) – "You'll tour the Canadian city, as the course leads you through 12 neighborhoods, six beaches, three parks and the picturesque Seawall, the world's longest uninterrupted waterfront path. The best part is the views — you'll get a glimpse of everything from snow-capped mountain ranges to cherry blossom trees. Even better: 70 percent of the race offers shoreline vistas."
'Vancouver's Best Running Race' – Georgia Straight (2016) – For the second consecutive year, voted 'Best of' in respected Georgia Straight Awards.
'Best Marathon in Western Canada' – Get Out There Magazine (2015) – Voted Best in BC, Alberta, Manitoba and Saskatchewan by the readers of Get Out There.
Canada's Gold Label Races 'perfect destination race vacations'- Canadian Running Magazine (2015) "One of the top destination marathons anywhere in the world, the BMO Vancouver Marathon is famous for its beautiful course," writes Canadian Running Magazine. "The half and the marathon take in the most spectacular of Vancouver's running routes.. and, perhaps the most stunning final 10KM of any marathon, along Stanley Park's Seawall."
100% Race Rating – Impact Magazine (2015) Received a perfect 100% race rating from runners and named one of the Top 3 Races in BC. Impact Magazine adds "Superb support from the crowd and volunteers."
World's 10 Best Half Marathons – Active Times (2015) The article writes "This 13.1-mile race landed a spot on our list thanks to the breathtaking natural scenery.."
Top 10 Marathons Worth Traveling For – Forbes Magazine (2014) The global media source acknowledged the diverse, scenic route of the BMO Vancouver Marathon which includes snow-capped mountain views, cherry blossom trees, and 70% course shoreline.
Best Marathon in Western Canada – Get Out There Magazine (2014) BMO Vancouver Marathon was recognized as the Best Marathon in Western Canada in Get Out There Magazine's 10th annual Readers' Choice Awards.
14 spring races all runners should try – USA Today (2014) "The epitome of a truly superb spring race, runners flock to Vancouver each May to run a perfectly picturesque course," shares the established publication, USA Today.
Run the world: Runner's guide to the Most Exotic Marathons – CNN Travel (2013) Ranked one of the World's Most Exotic Marathons, the publication states "It's worth running simply to take in Vancouver's scenery."
Top 10 Marathons Worth Traveling For – Forbes Magazine (2012) With the debut of a new course in 2012, Vancouver made the list alongside elite races including marathons in Boston, London and Paris.
Register Now! Book your hotel now and Save 50%
---
Stunning + Running. Canada's Top Destination Race
Vancouver is a world-class travel destination. Here are some of the awards the city has won:
Top Travel Destination in Canada – Travel + Leisure (2014) Vancouver scored title as best city in Canada and sixth best in North America. The definitive publication for destination and travel info evaluates its annual 'World's Best Awards' worldwide based on five characteristics, including sights/landmarks, culture/arts, restaurants/food, people and value.
Best Destination in Canada – Travel Weekly (2014) Voted 'Best Destination in Canada' in Travel Weekly's annual "Reader's Best" awards.
North America's Greenest City – Global Green Economy Index (2014) Vancouver was named among the top greenest cities in the world – fourth overall, and the only city in North America to land in the top five.
World's Healthiest Places to Live – Time Magazine (2014) Time Magazine named Vancouver among the world's healthiest cities, indicating that "it's hard to beat Vancouver" when it comes to healthy lifestyles.
Stanley Park: Top Park in the World – TripAdvisor (2014) In its Travellers' Choice Awards, Stanley Park was cited as the world's best for its "mini-forest, beautiful gardens, totem poles and scenic walkways."
Top 10 Beach Cities – National Geographic Magazine (2013) Vancouver was named alongside Sydney, Honolulu, Barcelona, Rio, Nice, Cape Town, Miami, Tel Aviv and Santa Monica as one of the Top 10 Beach Cities in the World.
---
Take a tour through our website. You'll find more info on the Communities, Hotel Specials and the ability to connect with Sport Tour Operators if you are looking for travel, accommodation and race entry packages. The BMO Vancouver Marathon has sold out each of the last three years. To learn more and secure your spot in Canada's top destination race, please visit bmovanmarathon.ca/register-now/
---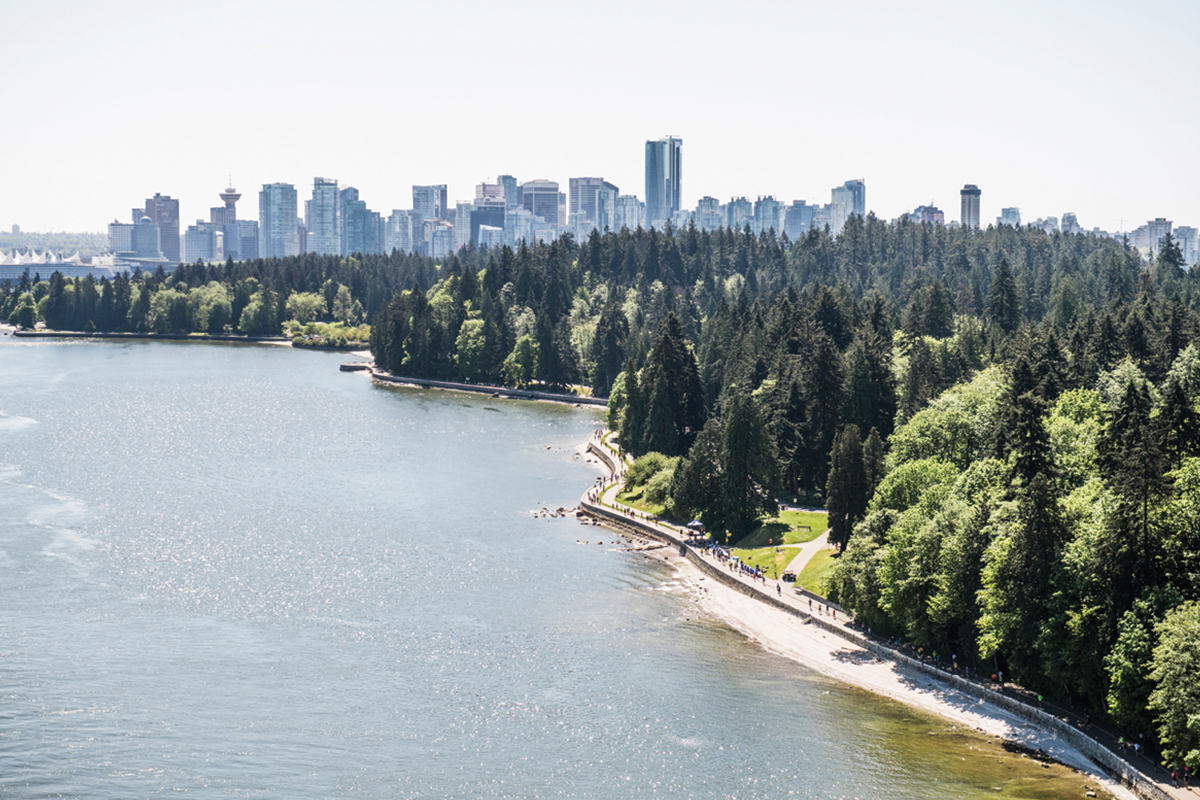 ---
MARATHON | HALF MARATHON | 8KM | RELAY | PHOTOS | AWARDS | Join in!