Pace Bunnies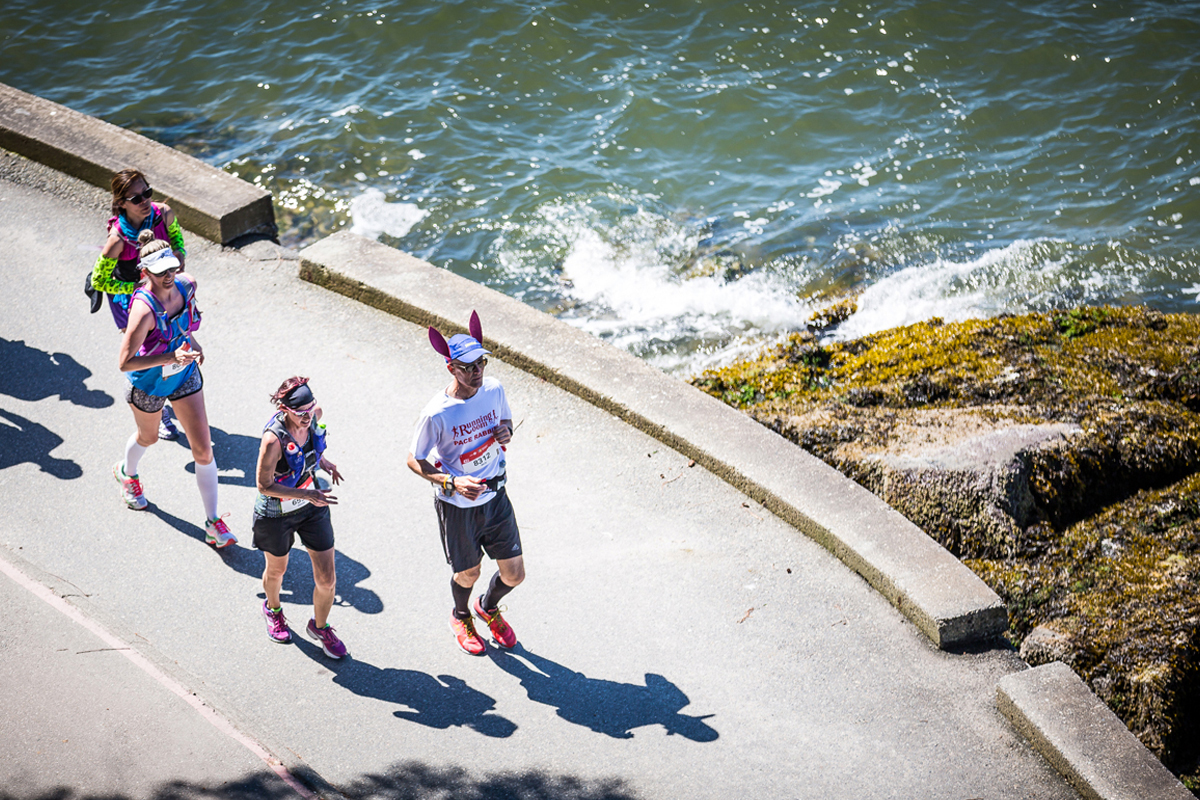 Pace Bunnies can be found on the Marathon and Half Marathon courses! They are located in each corral to help you maintain your pace and finish with your goal race time.
Most of the Pace Bunnies provided by Running Room will be consistently running 10 minutes and then walking 1 minute for "10s and 1s"
Marathon Pace times:
3:15, 3:20, 3:30, 3:45, 3:50, 4:00, 4:15, 4:30, 4:45

Half Marathon Pace times:
1:30, 1:35, 1:40, 1:45, 1:50, 2:00, 2:15, 2:30

Meet your Pace Bunny at the Running Room Friendship Run on Saturday!
Learn more
.
Cheer Stations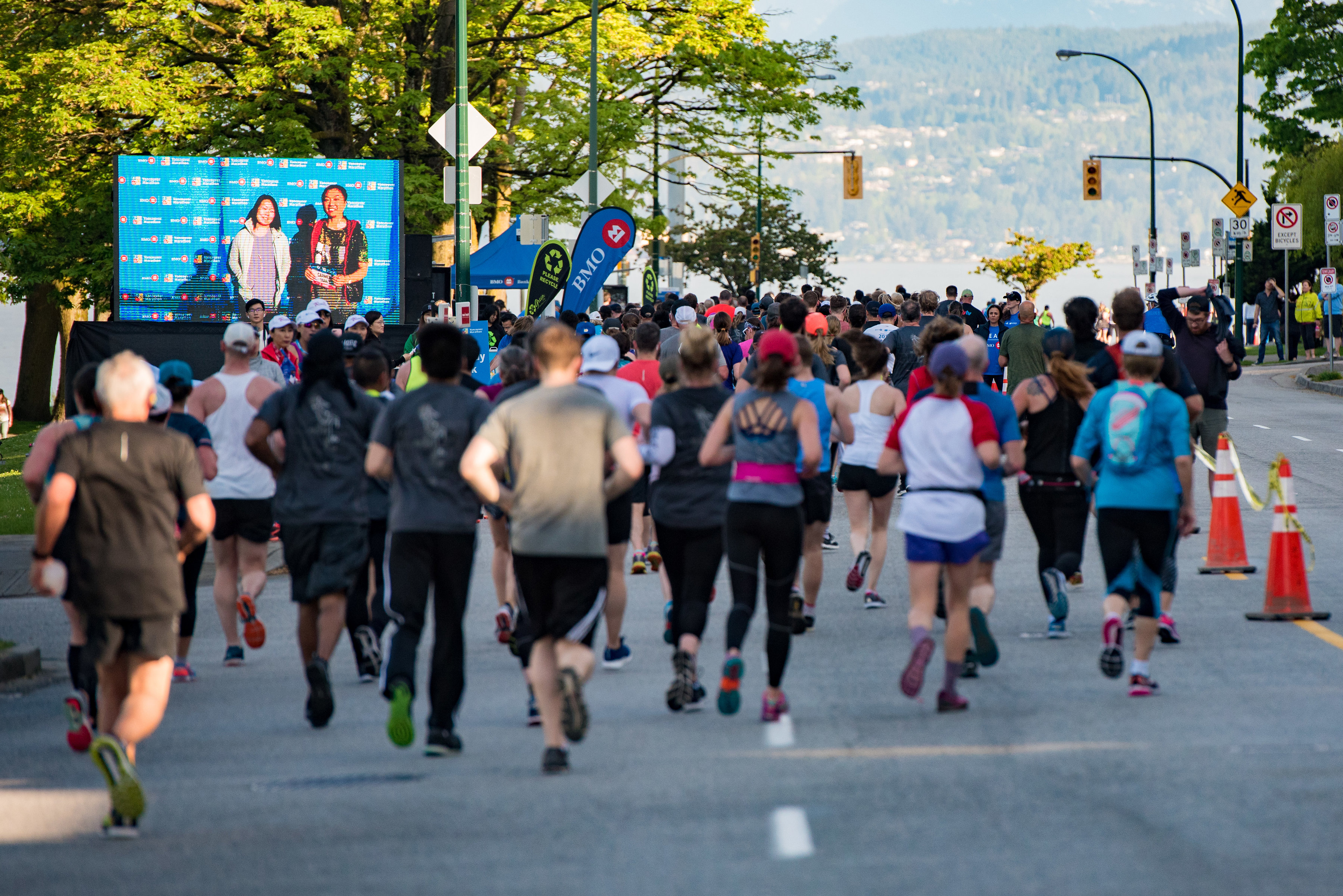 Experience the energy as thousands of spectators will be cheering you on and helping you stay motivated on Race Day.
Keep a look out for the cheer stations set up around the city including in Chinatown, Yaletown, Kitsilano and Coal Harbour/West End neighbourhoods!
Your friends and family will also have the opportunity to record a message for you at the Health & Sports Expo, which will be played on the Cheer Screen by Sunset Beach as you race by!
Find out more about spectator hot spots here.

Water Station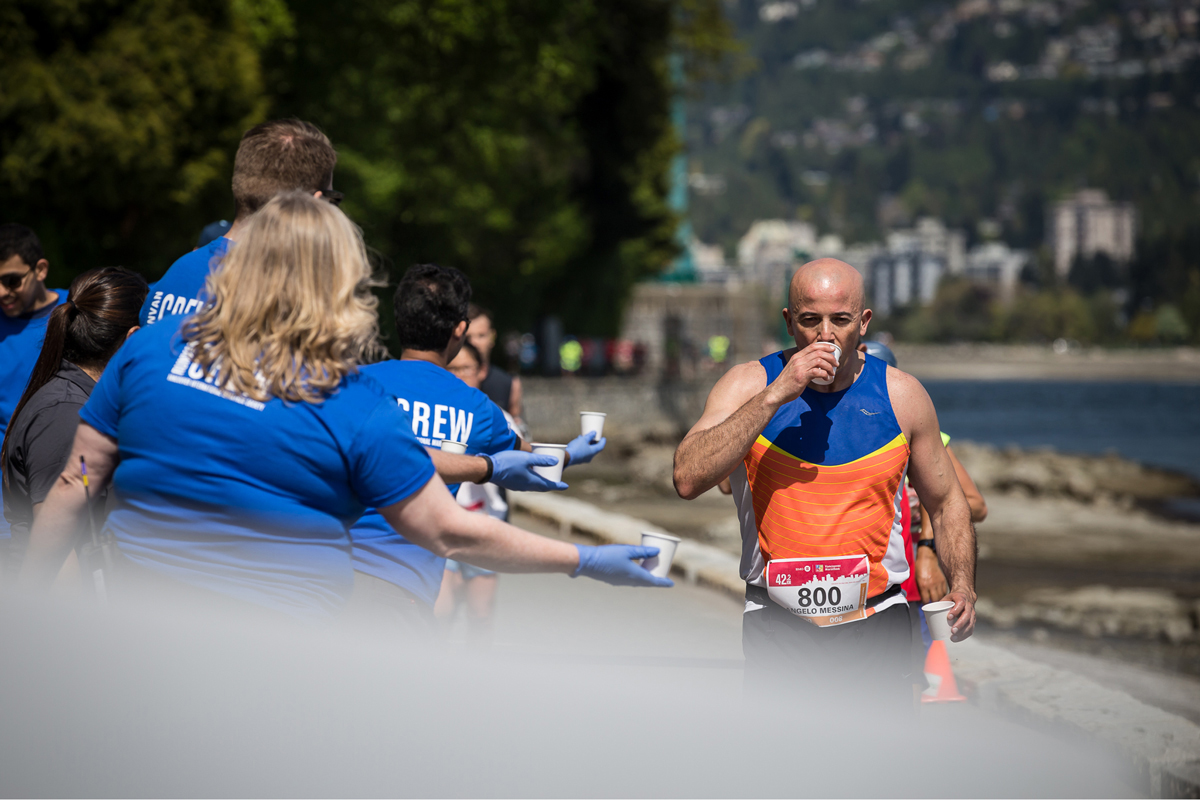 Water is provided at all stations on course. Thousands of volunteers will cheer you on and supply you with water on Race Day!

Entertainment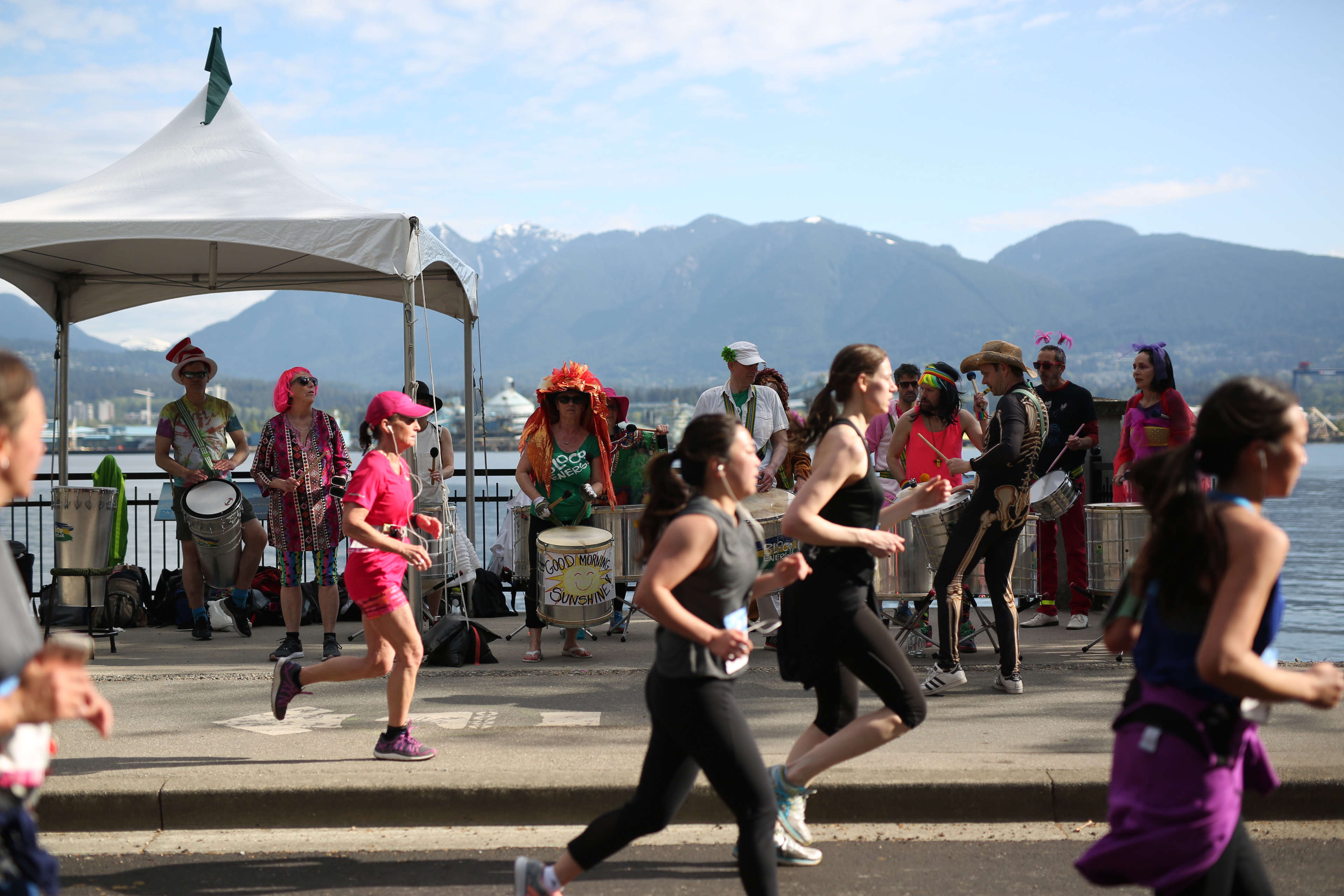 Find live entertainment, music, and more along the course to keep you motivated and energized. Check out the acts here.

Aid Stations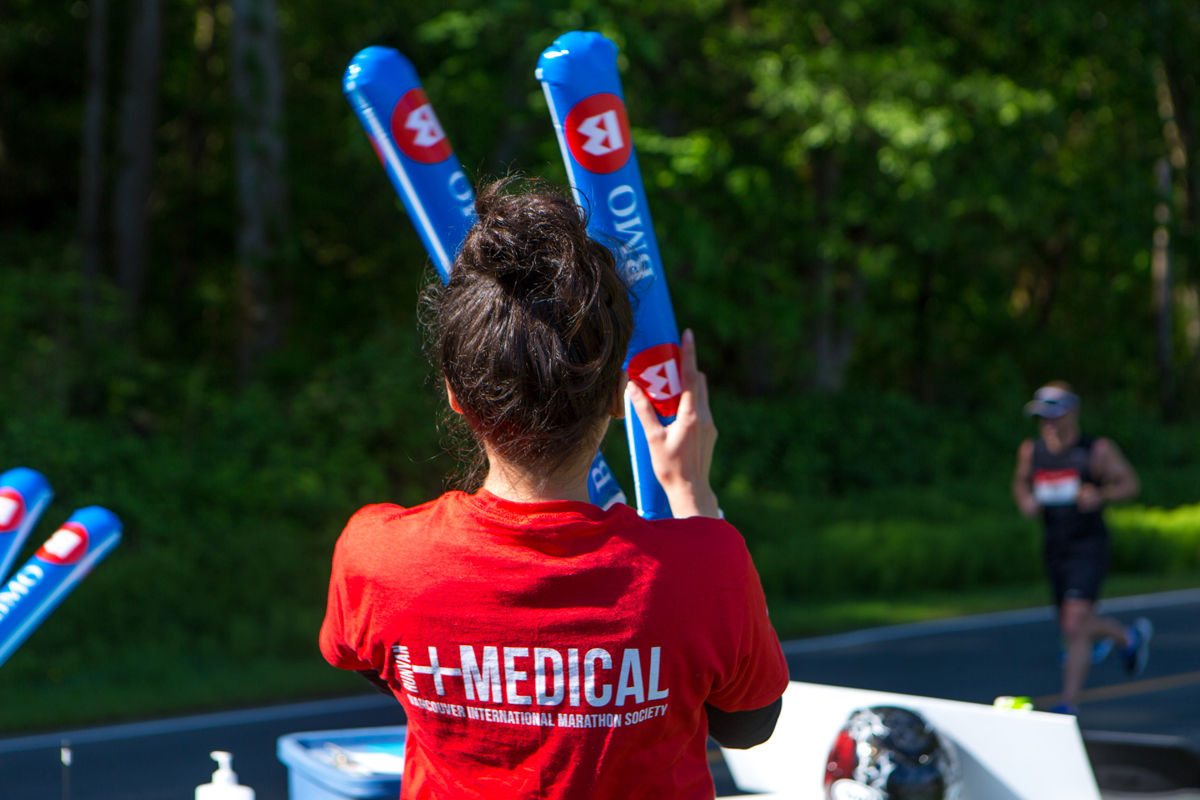 RockDoc Medical Team will be out on course and at the Finish Line to ensure everyone's safety and comfort. Learn more.

Food Stations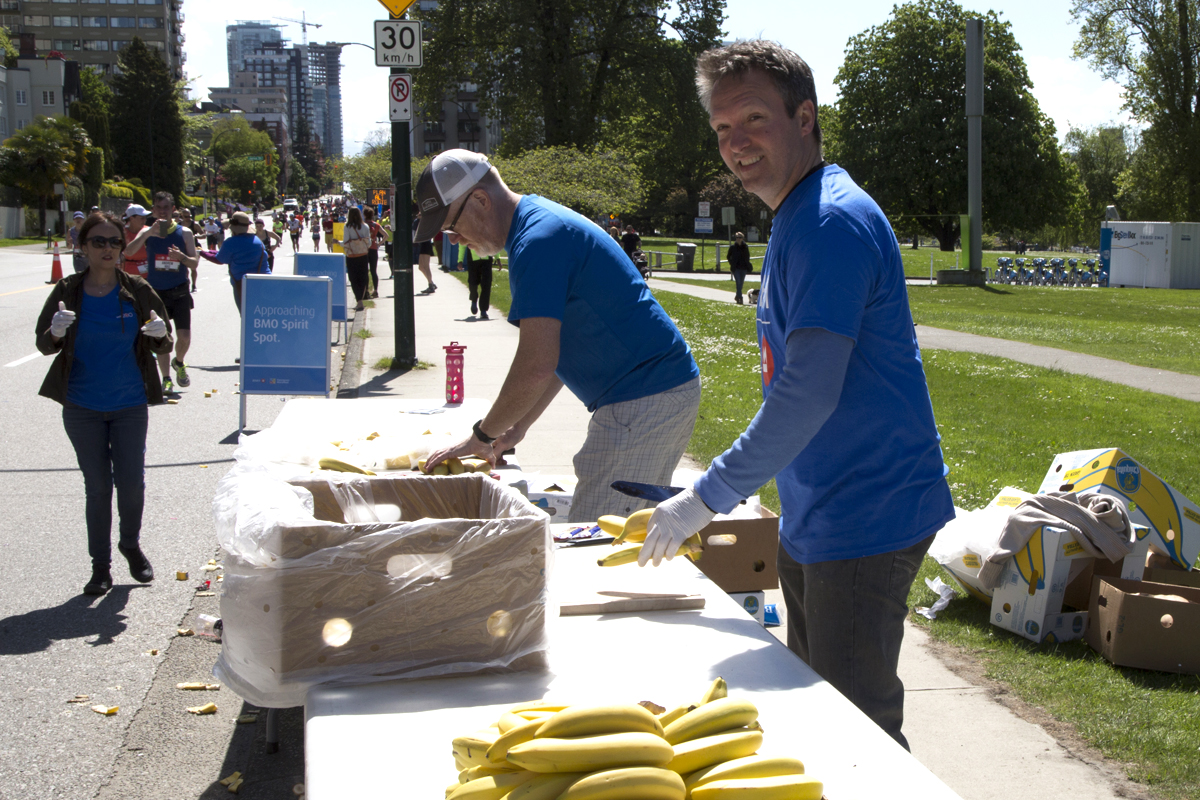 CLIF bar products and bananas will be provided at food stations on the Marathon and Half Marathon courses, and there's food at the finish.
Electrolytes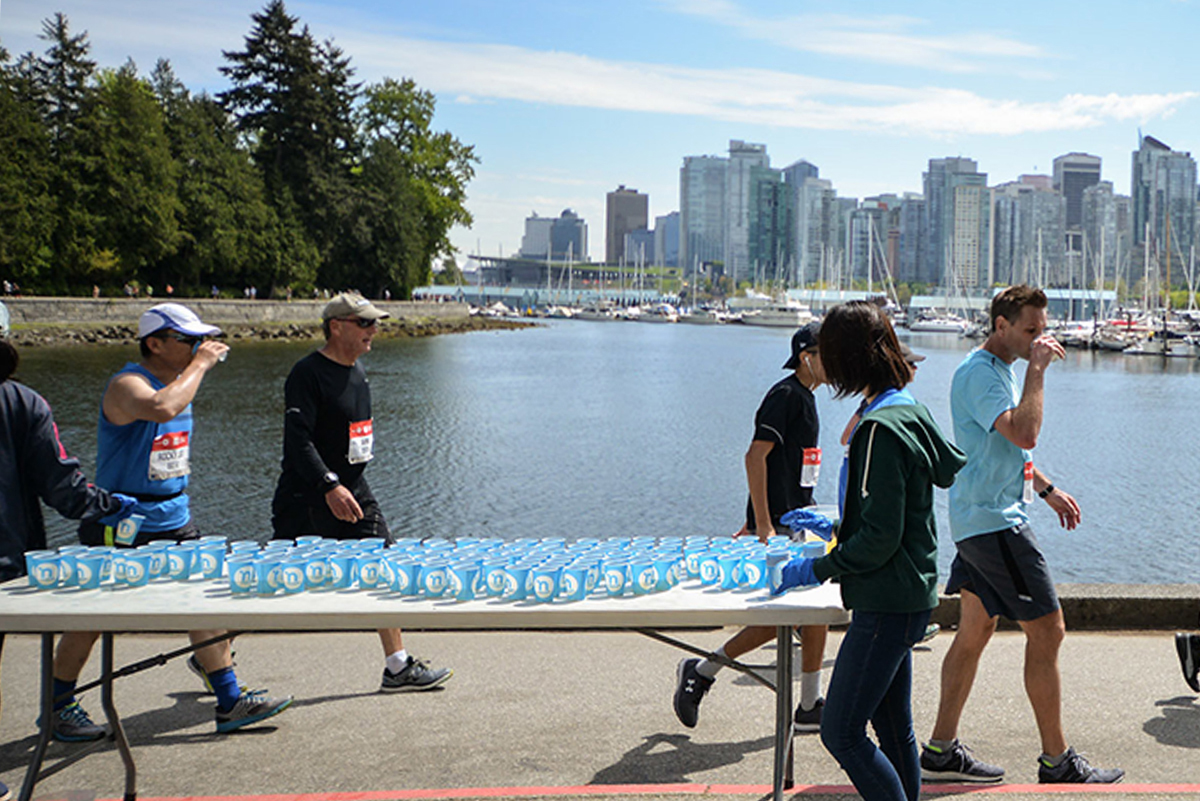 Nuun, the official electrolyte drink of the BMO Vancouver Marathon, will be provided at most stations to keep your body hydrated!
Toilets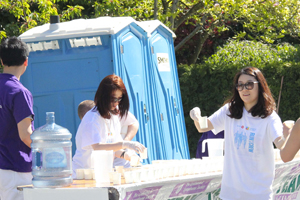 Need to take a pit stop? Not to worry, there will be many toilets available at numerous stations along the course.



MARATHON
|
HALF MARATHON
|
8KM RACE
|
RELAY
|
KIDS RUN