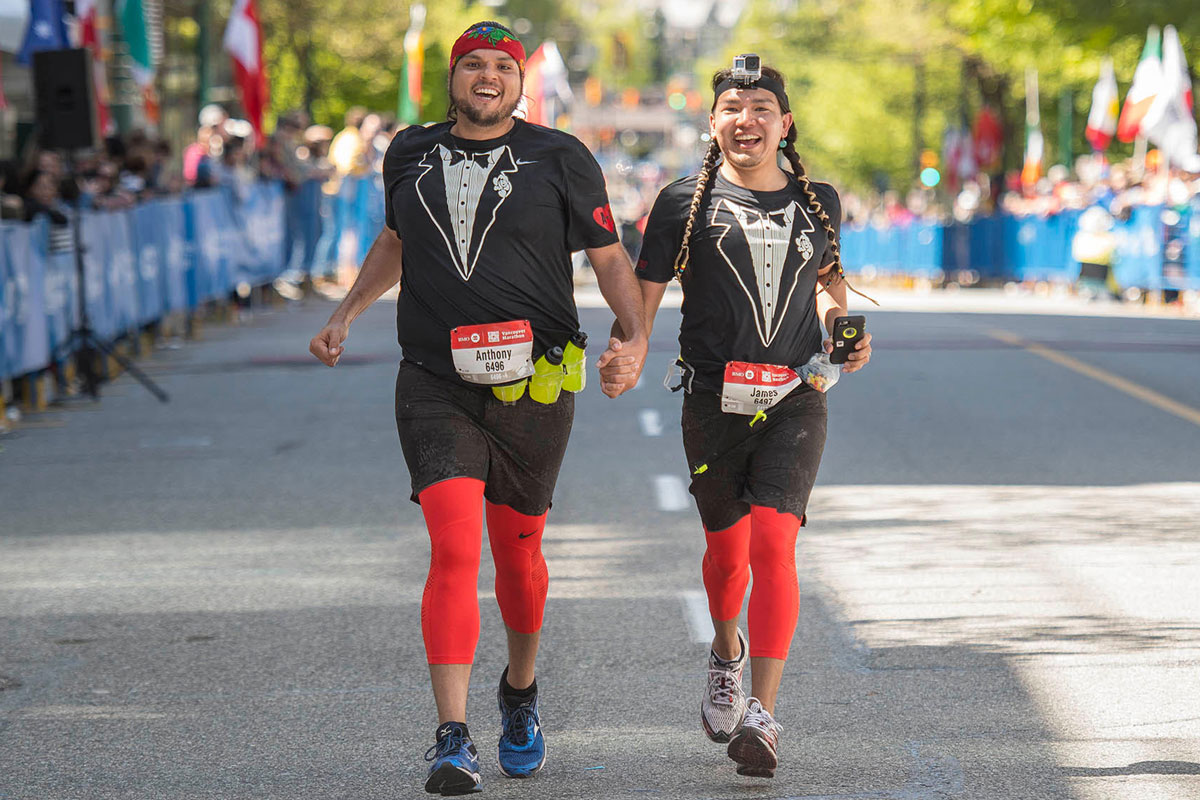 Anthony Johnson & James Makokis
Event: Marathon
After tying the knot mid-Marathon while conquering last year's BMO Vancouver Marathon, Anthony & James will return for their one year anniversary! Read their story.
"We thought since we were training… and this is the city where we fell in love, what a perfect place to do that." – James Makokis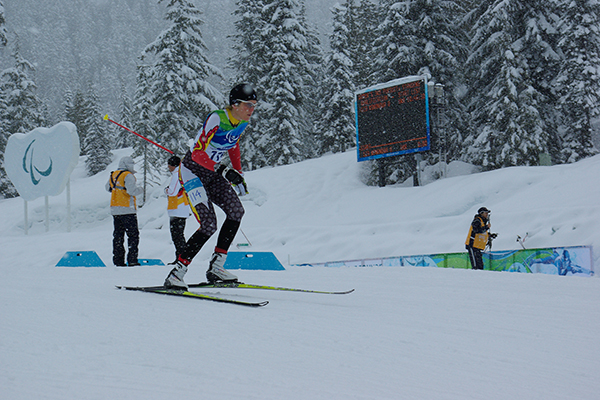 Jody Barber
Event: Marathon
After retiring from Paranordic skiing and Biathlon, Paralympian Jody Barber returned to her favourite sport: running. Jody shares her story on how returning to running has given her a new way to challenge herself. Read Jody's interview.
"The perseverance I learned from running, and the knowledge that I feel better when I move, was essential to my recovery from my accident … when I run, I feel pretty normal, free."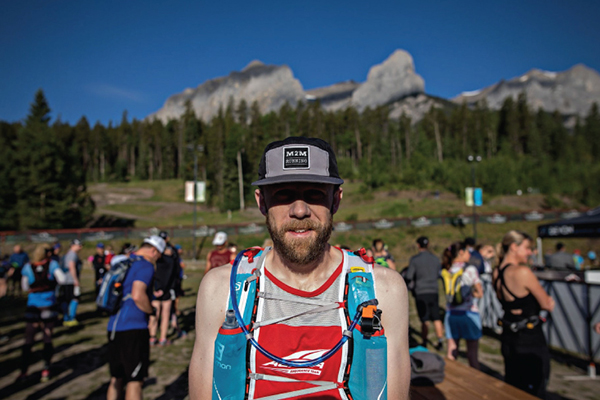 Shawn Lywood
Event: Marathon
RUNVAN® Ambassador Shawn Lywood breaks down the question of why he runs into two: 1) Why he started running, and 2) Why he still runs. Read Shawn's story.
"What started as a need to be better for my children has grown and morphed into part of who I am."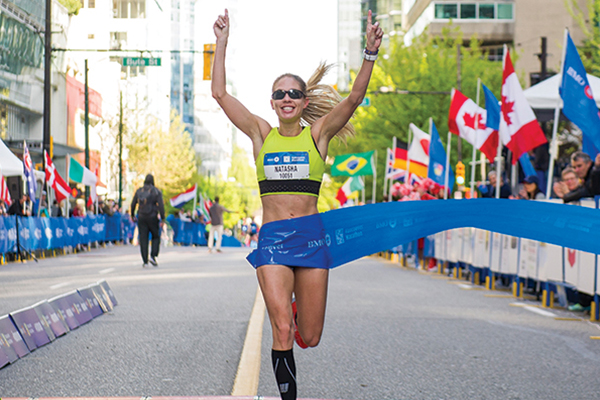 Natasha Wodak
Event: Half Marathon
BC Native Natasha Wodak has won the BMO Vancouver Half Marathon three times, and will be returning to defend her title. Regarded as one of Canada's top distance runners, Natasha has represented Team Canada at the Rio 2016 Summer Olympic Games and holds the Canadian record for the 10,000m.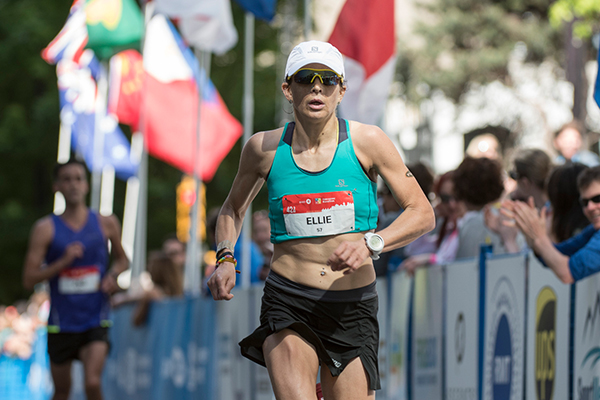 Eleanor Greenwood
Event: Half Marathon
Past Champion Eleanor Greenwood is returning to run in the BMO Vancouver Half Marathon. As a Vancouver native and coach for the event, Eleanor is looking forward to sharing the course with fellow runners. While she is very familiar with the Marathon course, this will be Eleanor's first time running the Half.
"This will be my first time racing the half marathon so I am excited to run a course that I know on paper but have yet to actually tackle"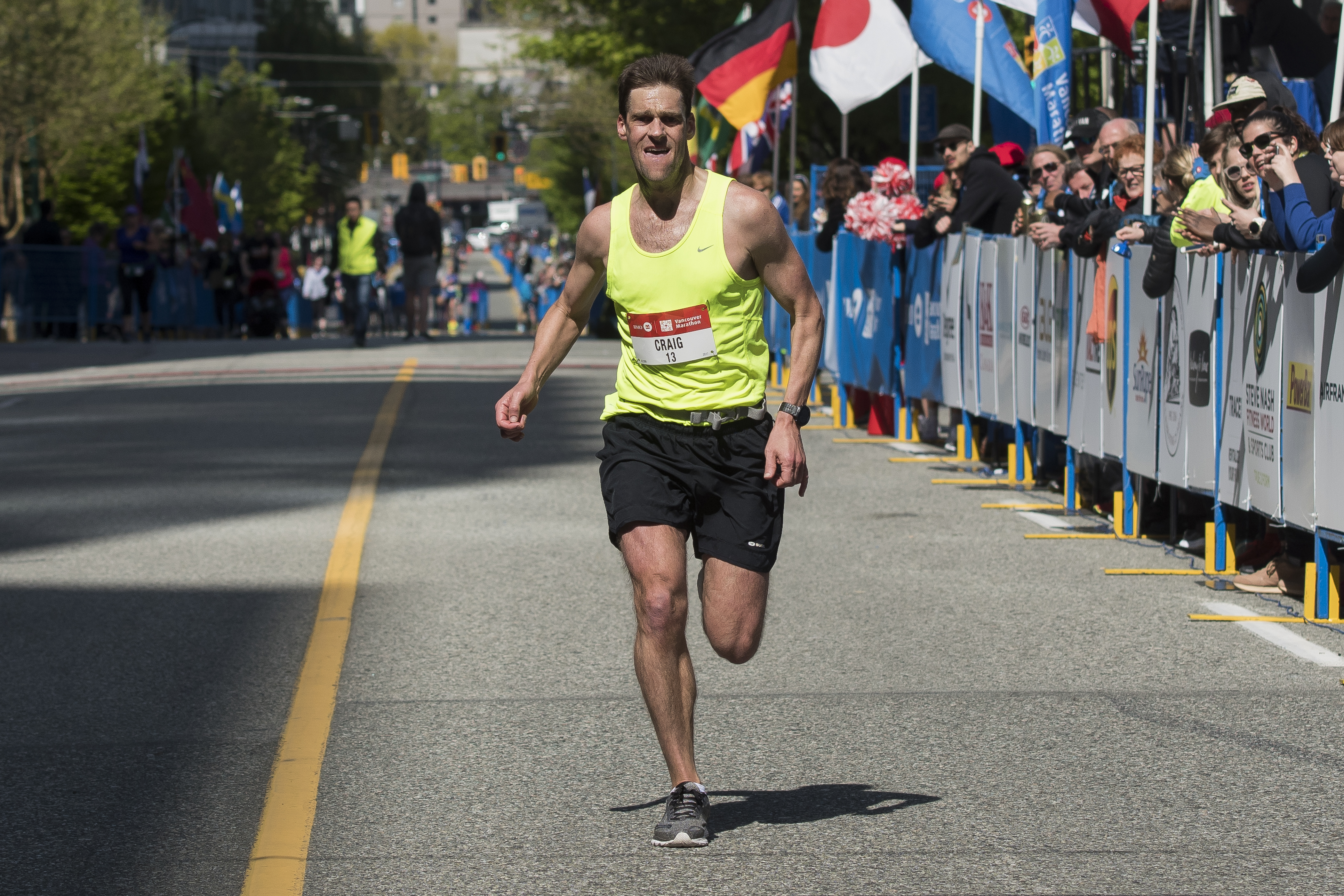 Craig McMillan
Event: Marathon
Elite Athlete Craig McMillan has completed 28 marathons and placed Top 10 in the BMO Vancouver Marathon on five occasions, including 6th overall last year in 2017.
"The key for me is to run a conservative first half and be feeling strong coming over the Burrard Bridge."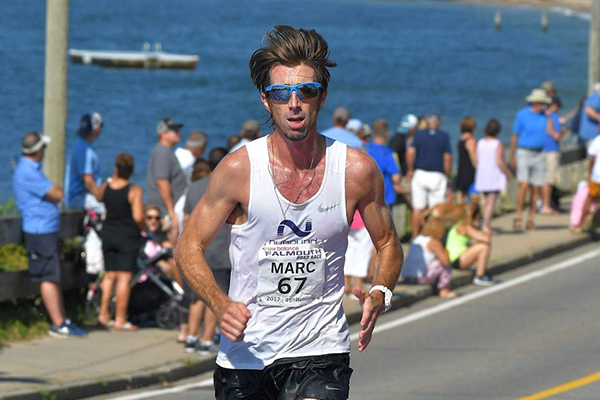 Marc LeBlanc
Event: Half Marathon
Fast American Marc LeBlanc will be running the BMO Vancouver Half Marathon for the first time in May. Marc is excited to experience all things Vancouver, and to meet other young athletes.
"I don't just want to run Vancouver, I also want to help inspire and give back to young athletes to shoot for their dreams!"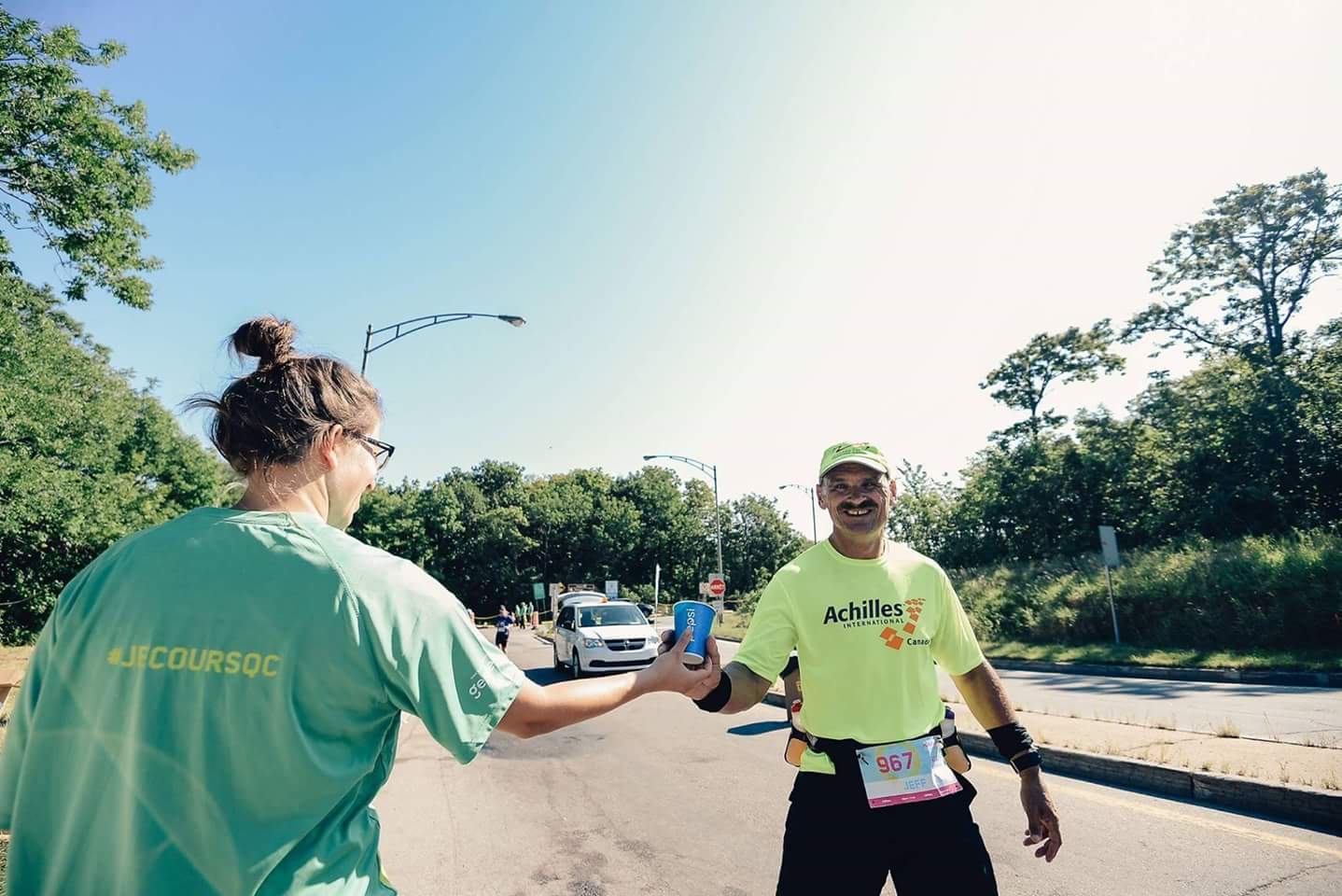 Jeff Robinson
Event: Marathon
Jeff Robinson of Ontario is one race short of completing a Marathon in every province. Saving BC for last, Jeff will be completing his goal this May – and as a visually impaired runner as well.
"Just because of a disability does not mean you cannot accomplish out of reach goals."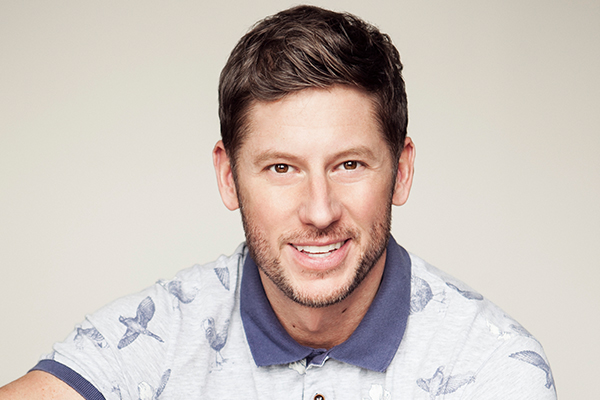 Ryan Steele
Event: Half Marathon
Local comedian Ryan Steele of "The Ryan and Amy Show" is training for his first Half Marathon. Having placed 3rd on season two of the Amazing Race Canada, Ryan will be using his experience to motivate him through the BMO Vancouver Half Marathon.
"The Amazing Race experience will benefit me by reminding myself to 'never give up' and keep going even if I feel my legs are going to fall off."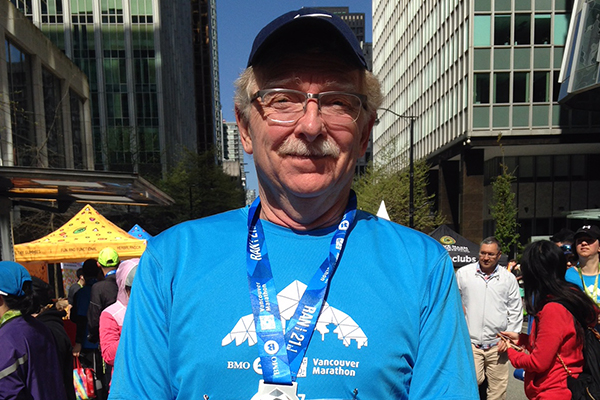 Paul Crouser
Event: Half Marathon
In 2013, Paul Crouser was paralyzed by Guillain Barré Syndrome, a rare autoimmune disorder. In 2017, Paul completed the BMO Vancouver Half Marathon, and in 2018, he'll be doing it again. Read Paul's story.
"I found myself running and then sprinting the last two blocks, vaulting over the finish line with a roar of triumph…"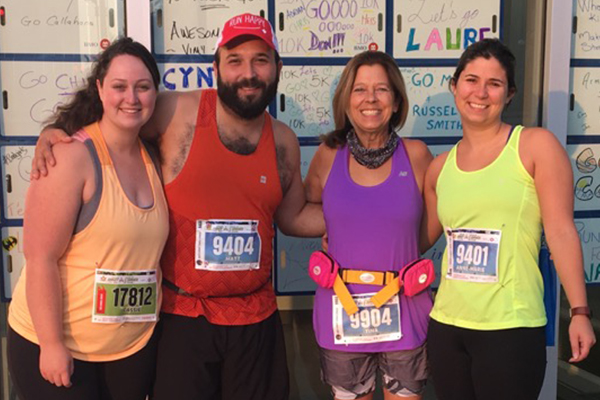 Tina Wibe
Event: Relay
Tina Wibe will be celebrating her 35th anniversary working at BMO Bank of Montreal by flying to Vancouver and running in the BMO Vancouver Marathon Relay with her family. After moving to Ottawa in September 2011, her boss invited her to participate in the Canada Army Run – and she hasn't stopped running since.
"I decided to take the whole family and we're gonna do the relay together in Vancouver. I'm so excited because that'll just be special, especially as a BMO event."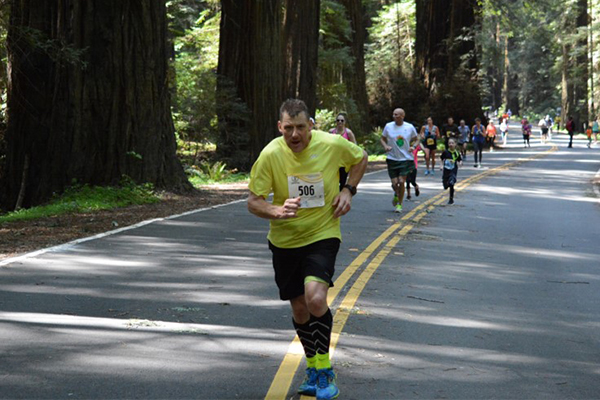 Dave Hacek
Event: Marathon
Before he started running, Dave Hacek weighed 305 pounds. Now, he's hoping to qualify for Boston at the BMO Vancouver Marathon.
"At 38, the word running was not in my vocabulary, and now I cannot imagine my life without running."
---