---
---
Thanks to all of our Elite Athletes, including Dayna Pidhoresky, Kim Doerksen, Catherine Watkins, Ellie Greenwood, Chris Balastrini and Yuki Kawauchi, who've also blogged about their COVID-19 experiences here on the site at bmovanmarathon.ca/stayingactive
---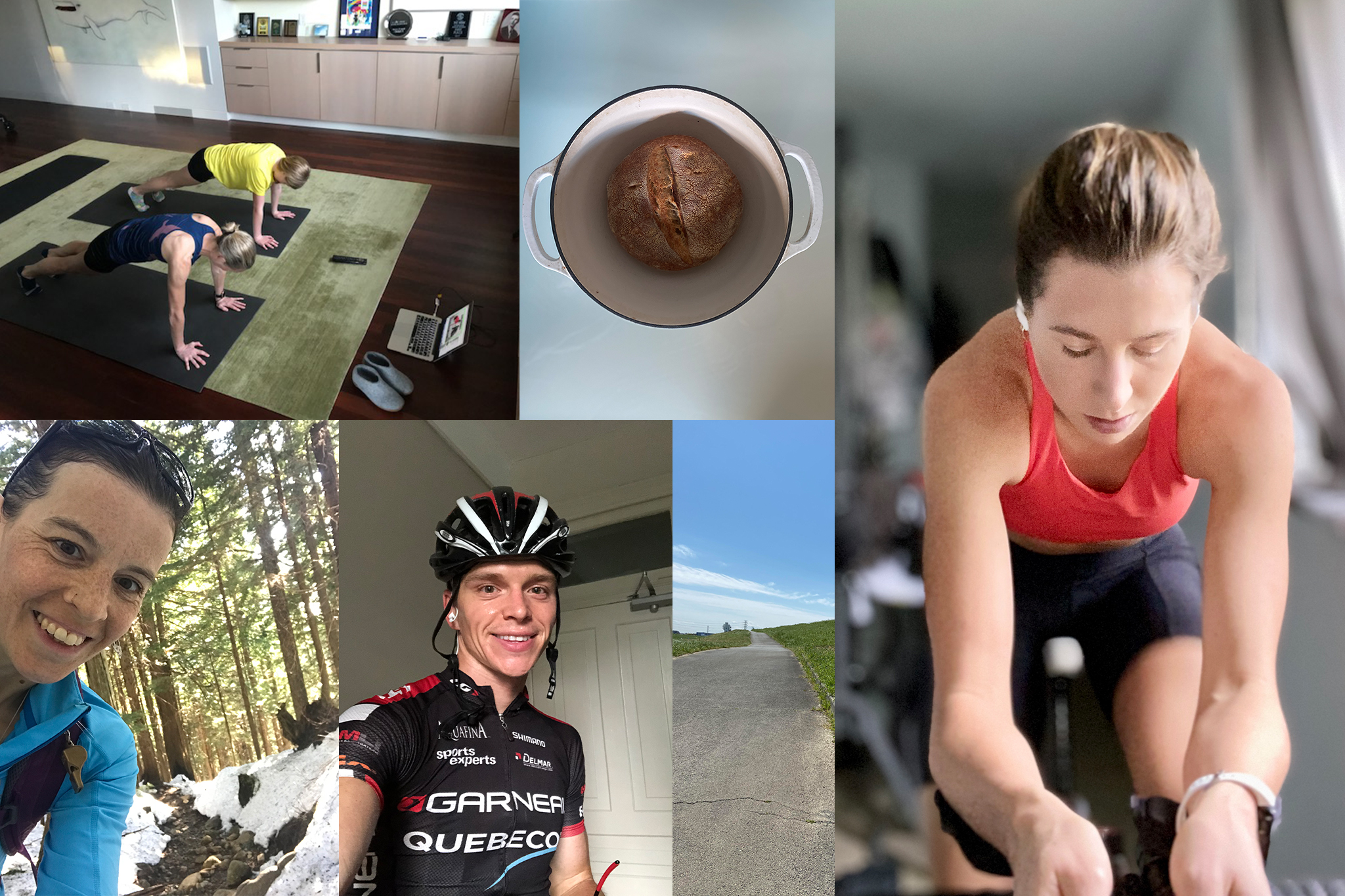 Top-left: Catherine and husband Trevor Watkins plank. Bottom left-to-right: Ellie's trial, Chris's new routine, Yuki's hill, Dayna's cycling and cooking.
Please note we are waiting until the bans related to the COVID-19 outbreak have been removed by health authorities before launching next year's race registration. 2021 will mark the event's 50th edition, and we hope you'll come back then to join us in beautiful Vancouver, BC, Canada. Thank you for your patience and understanding. Learn about the 2020 Virtual Race. Next race: Sunday, May 2, 2021
---
The Invited Athlete Program for the BMO Vancouver Marathon strives to foster Canadian runners while respecting the importance of the international running community in celebration of event records and high performance.
---
---
Invited Athlete Requirements
Automatic Acceptance if ranked Top 10 in BC in the past year

Canadian
Male
Female
International
Male
Female
Marathon
2:40
3:00
Marathon
2:25
2:50
Half
1:10
1:20
 Half
1:06
1:15

Masters (40+)

Male
Female
Marathon
2:45
3:10
Half
1:15
1:25