Join the BMO Vancouver Marathon for a special 50th Anniversary celebration in May of 2022! One of the world's top destination marathons, the BMO Vancouver Marathon traditionally features 70% shoreline views and a stunning tour through twelve of the city's most iconic neighbourhoods, while the fast Half Marathon kicks off with an epic downhill start overlooking Vancouver's iconic city skyline. Featuring a Marathon, Half Marathon, 8KM, 5KM and Relay, all courses traditionally offer stunning views of the Pacific Ocean, towering forests, iconic landmarks, and run through world-renowned Stanley Park towards an energized downtown Finish Line.
RACE ANNUALLY IN MAY
Annually in May
View races
View Race kit
View Photos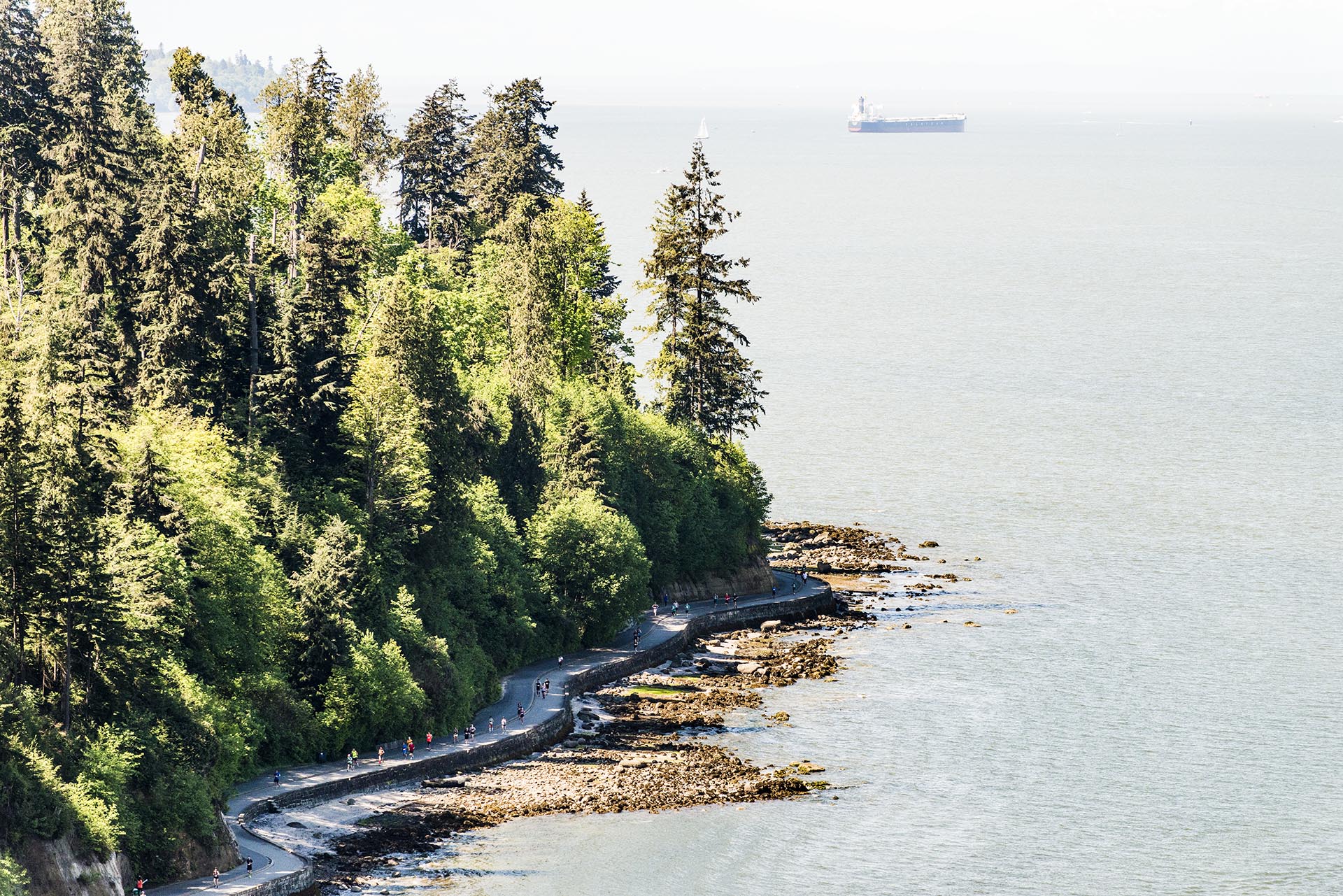 Marathon
Vancouver's only Marathon traditionally takes runners on a scenic route with views of snow-capped mountains, sandy beaches, and along the Stanley Park Seawall – the world's longest uninterrupted waterfront path.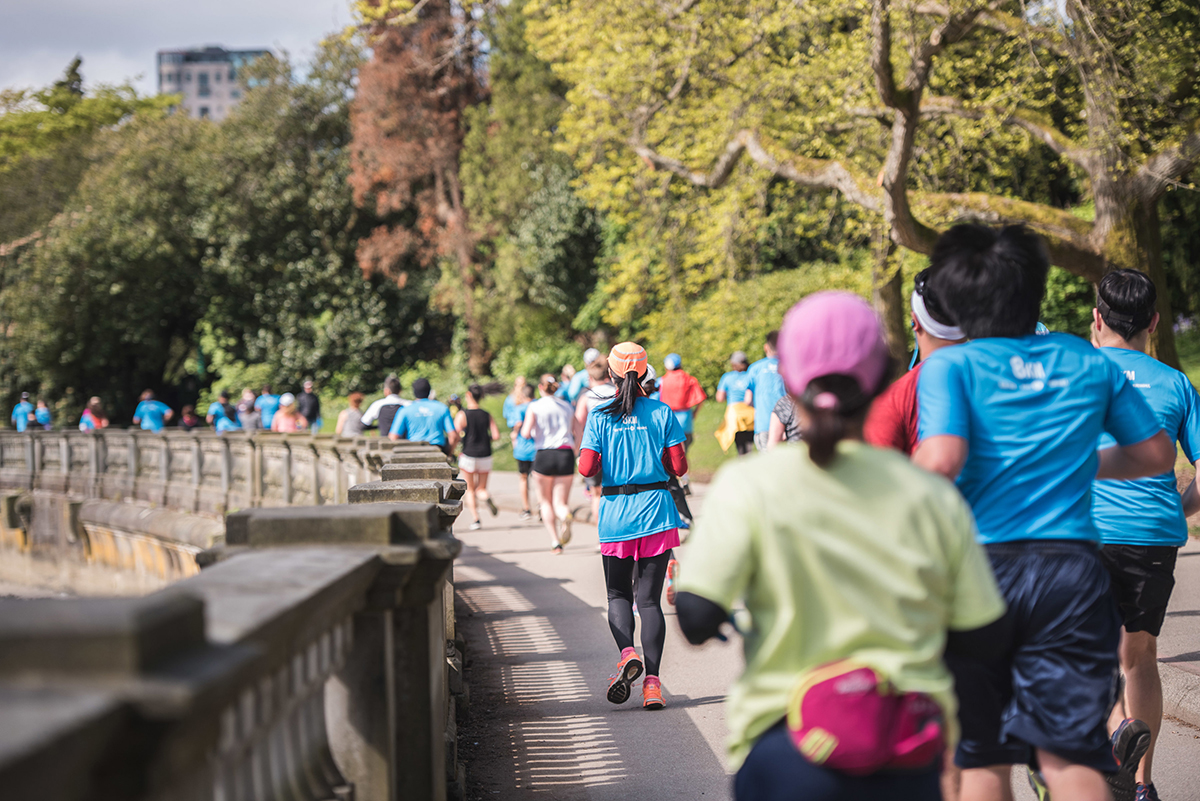 8KM
Run the 8KM and enjoy the tranquil shade from cedar and hemlock trees in Stanley Park before breezing through Coal Harbour to the bustling Virtual Race Finish Line!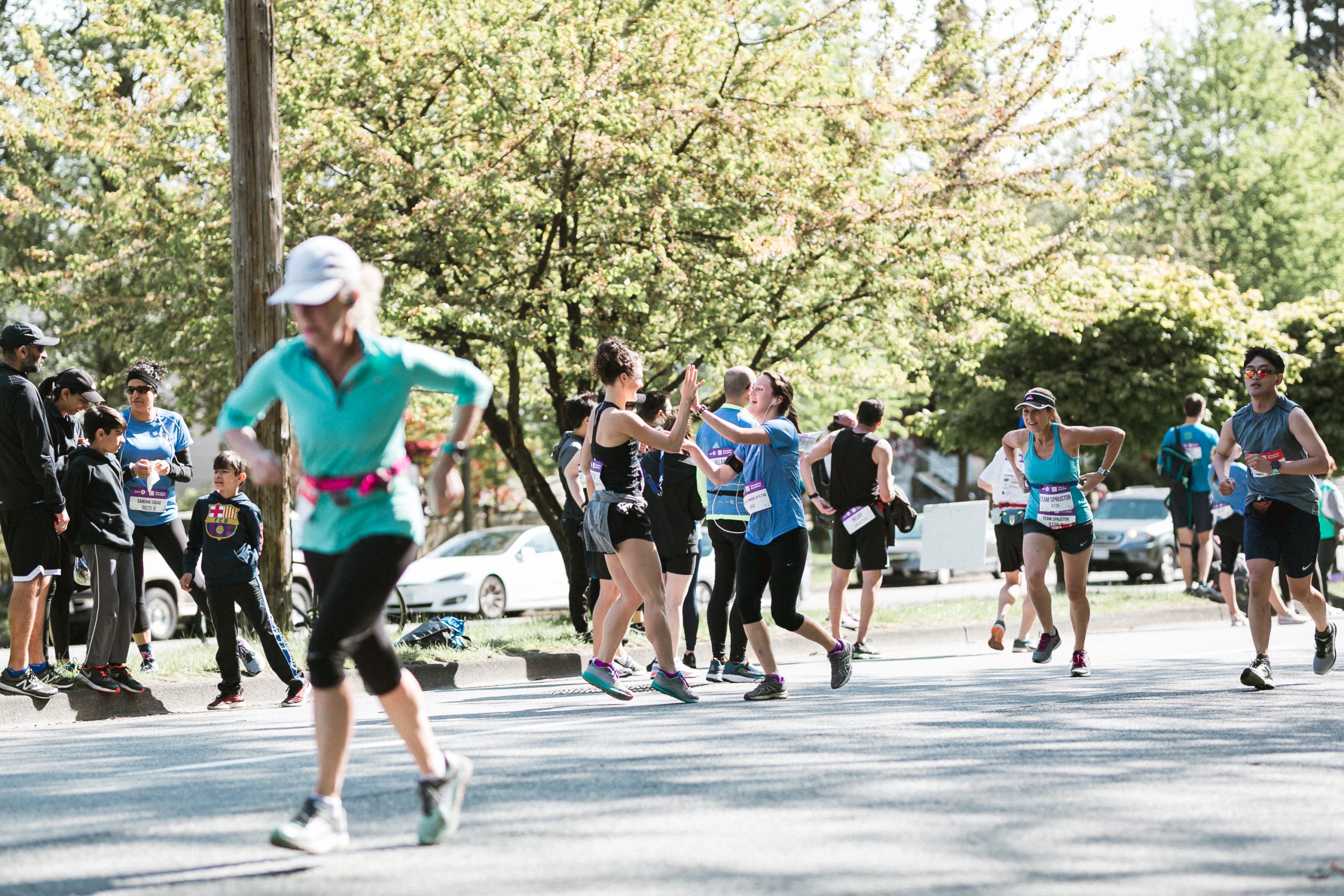 Relay
Split up the work and team up with friend to virtually experience the award-winning BMO Vancouver Marathon as a team! All relay runners receive a tech tee!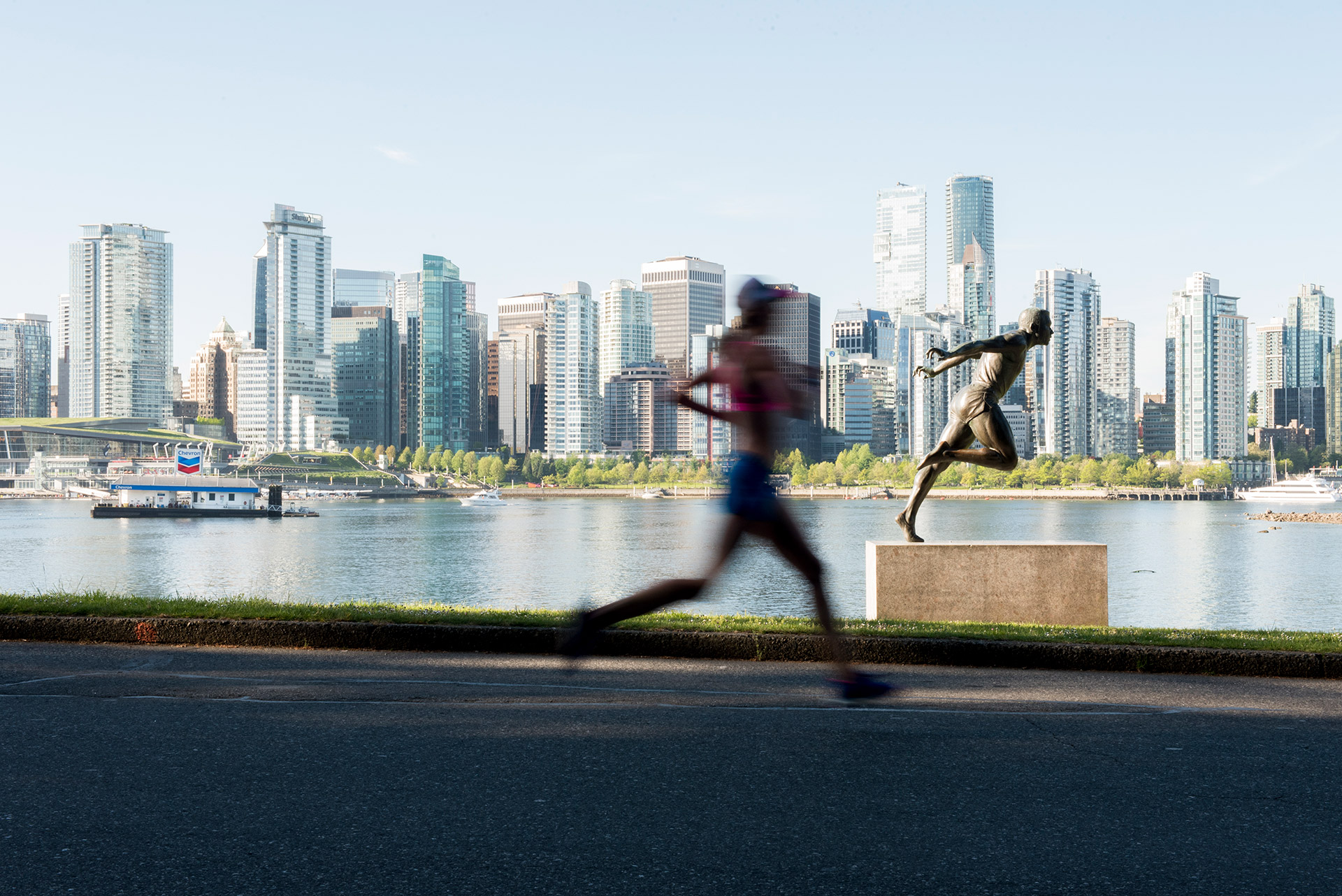 Run Happy
Combo two race distances to Run Happy and earn a bonus prize from Brooks Running! Choose any two race distances for the bonus reward and race in May.
Join in!
RUNVAN®
Marathon, Half Marathon, 8KM, 5KM, Relay, plus new Run Happy combo and Dynasty race options.
TBA
Package Pickup
Prior to race day.
Shipping Options
Kit includes a tech tee!
You may pickup your race kit locally or choose to have it shipped to you by covering the shipping cost.
May 1-31, 2021
Race Month
Vancouver, BC, or virtually!
Choose your race distance
May
Races for Everyone: 42.2KM, 21.1KM, 8KM, 5KM, Relay, plus new Run Happy combo and Dynasty race options.
2021 Registration Included:
Exclusive new 2021 Tech Tee included
Medal option with a unique design
Special treats from event partners
Bonus medal with the Dynasty included
Results, leaderboard, and more
2022 Early Bird opportunities