RUN4HOPE, the charity program of the BMO Vancouver Marathon, aims to raise funds for social impact and community good, and foster a spirit of community celebration. The program provides value to charities and enables runners to fundraise and/or donate to meaningful causes. Organized by the local non-profit RUNVAN®, the RUN4HOPE Charity program has helped runners raise over $16 million combined for charity.
Thank you for helping to raise over $70,000 this past year. Let's continue to Run & Give!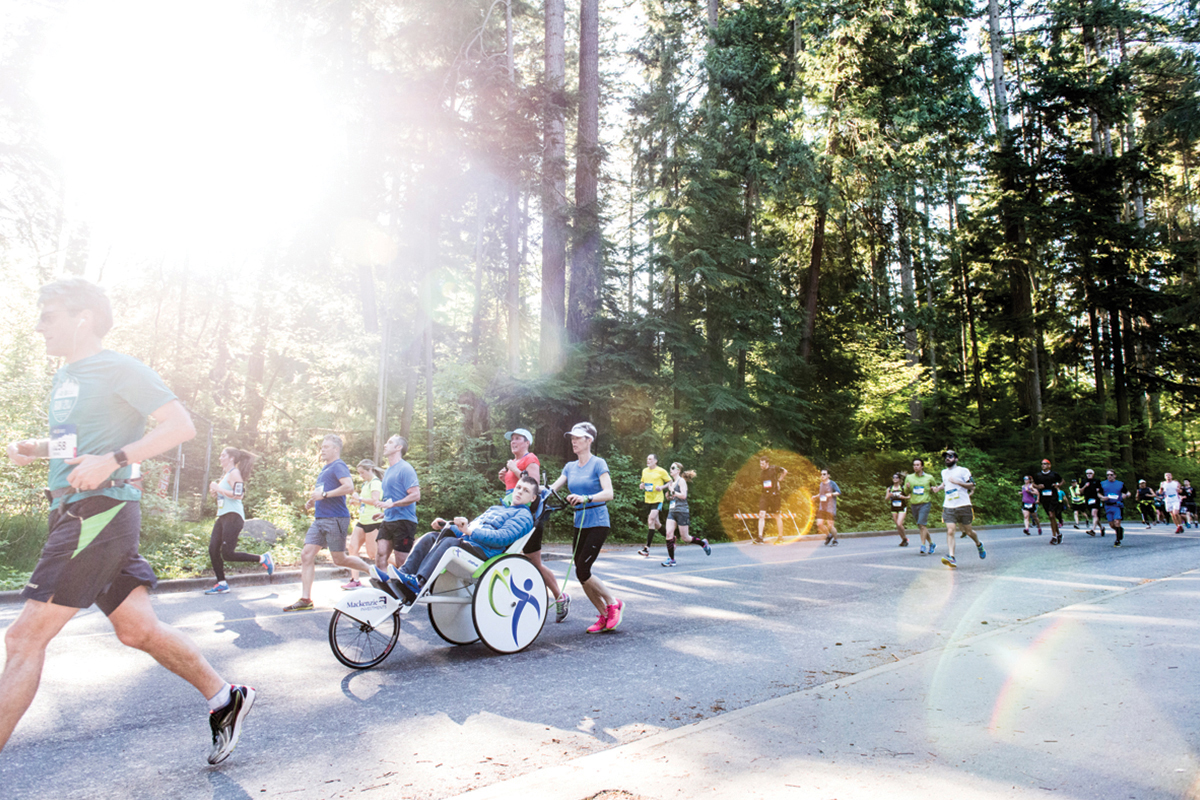 Charity runners gain access to fundraising tools, specific to their chosen charity!
How to become a charity runner
Register as a Charity Runner
During your registration, select your preferred Charity to support
Important Notes:
You will receive fundraising tools and support directly from the charity to help make your fundraising a success!
After registering, you will also receive a receipt of payment
You don't have to be a charity runner to support these great causes! Anyone can make a donation to one of our Official Charities. Please consider donating when registering, or invite your family and friends to donate after you have registered. Your support is greatly appreciated!
Gold Charities
BC Cancer Foundation
Canadian Mental Health Association
Canuck Place Children's Hospice
Crohn's & Colitis Foundation
Kenneth Gordon Maplewood School
St. John Ambulance, BC & Yukon
Silver Charities
ALS Society of BC (Amyotrophic Lateral Sclerosis Society of BC)
BC Lupus Society
Big Sisters of BC Lower Mainland
Down Syndrome Resource Foundation
Habitat for Humanity Greater Vancouver
Mom2Mom Child Poverty Initiative
The Walking School Bus
YMCA of Greater Vancouver
Bronze Charities
Covenant House Vancouver
Easter Seals BC & Yukon
KidSport BC
Leukemia & Lymphoma Society of Canada, BC & Yukon
Prostate Cancer Foundation BC
Rare Disease Foundation
Note: Charities are not sponsors of the BMO Vancouver Marathon and their participation in the event should not be construed as an endorsement by the Marathon. We understand and expect that in a diverse society there will also be diversity of views, opinions, and causes. It is in this spirit that we allow and welcome a broad range of participants.