Street Festival – Race Day: 8:30AM – 3:30PM
Near the Finish Line, runners, supporters and spectators can find entertainment, food sampling and souvenir product, as Hastings Street turns into a family-friendly Street Festival on race day. The Street Festival builds on the spirit of celebration that Vancouverites experienced during the Olympics.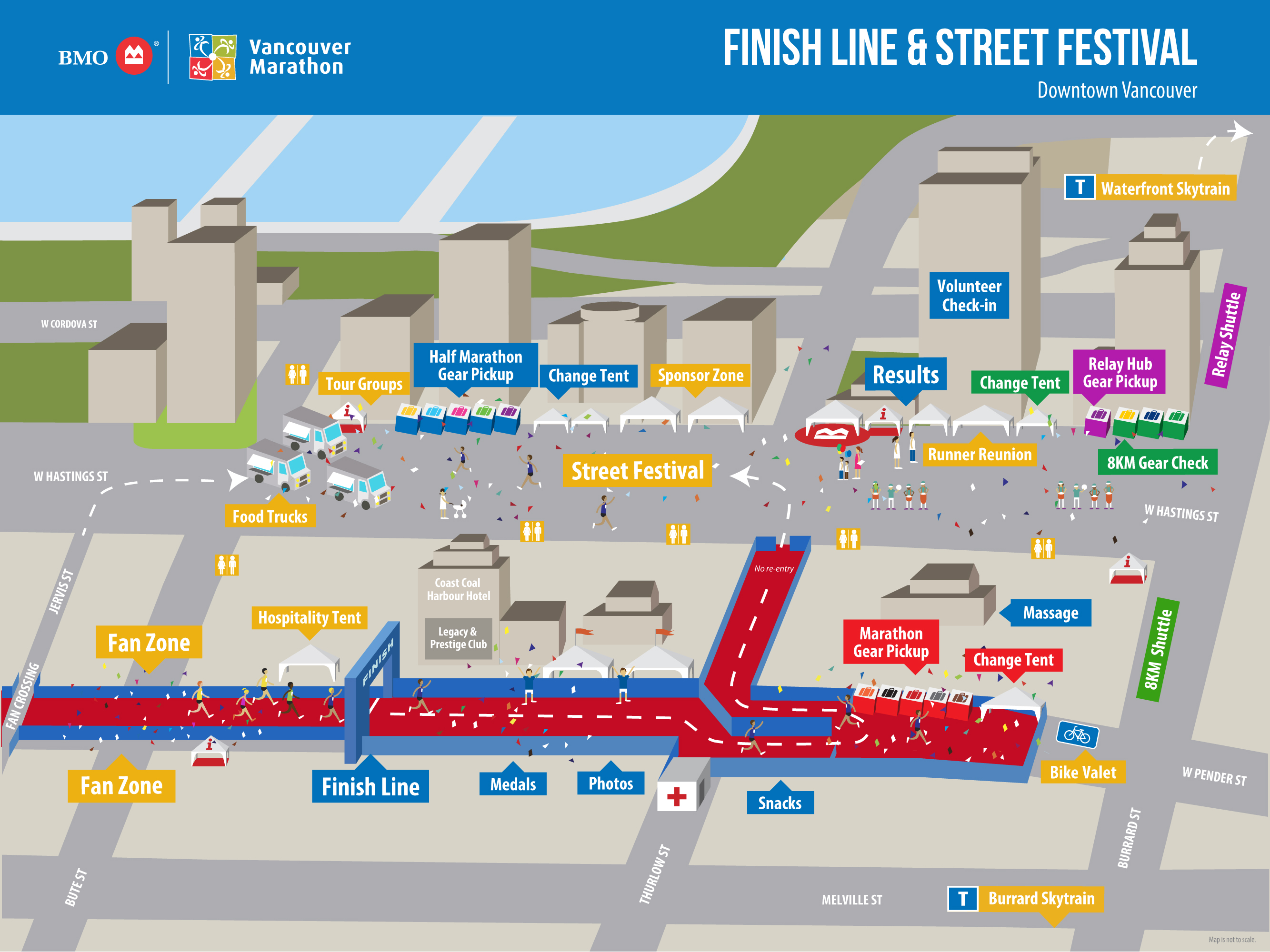 ---
The Finish Line is located on West Pender Street between Bute and Thurlow Street.
The Street Festival is located on West Hastings Street between Bute and Burrard Street.
Anticipated times are as follows:
8:02am Half Marathon Male Champion
8:15am Half Marathon Female Champion
9:15am Half Marathon Awards
10:45am Marathon Male Champion
11:05am Marathon Female Champion
11:45am Marathon Awards
3:30pm Finish Line & Street Festival Closes
---
Brands looking to catch the action on race day near the Finish Line will reach over 30,000 runners, friends, families, supporters and visitors from around the world. This is the perfect setting to get your brand into people's hands, sample, engage and create experiences that leave a lasting impression.
To request Street Festival activation space, please contact Tracey Jackson, Expo Manager, via email: tracey@runvan.org or phone: 604 872 2928.
---






---
MARATHON
|
HALF MARATHON
|
8KM
|
RELAY
|
KIDS
|
REGISTER NOW