---
Discover how simple and small changes can ultimately have a huge impact on your health, fitness and quality of life. Training is not a test but rather a magical journey that will empower you mentally, physically and provide a 'I can do it' attitude." – John Stanton
---
Running Room Training Clinics – Exclusive Offer
Running Room Training Clinics
Get trusted support and instruction from the Running Room and hit the BMO Vancouver Marathon Start Line with confidence! BMO Vancouver Marathon and Half Marathon training programs begin in January. *Through an exclusive and special offer, all BMO Vancouver Marathon participants can receive Running Room Training Clinics for just $59.99 plus taxes – a $30 savings over regular prices! Join today and properly prepare for your best race yet!
Savings are only available with race registration or through the Race Store.

Already registered for the race? Sign-up for the Training Clinics online by entering your confirmation code at the Race Store. Happy training!
---
Marathon program (18 weeks) | Half Marathon program | 10KM program | 5KM program
"This by far one of the best clinics I have joined. The experience from the instructor and the group leaders were invaluable. Learning from their trials and tribulations taught me mental preparation, to work through the pain, and doing the right thing. The speakers were great with lots of information. Great clinic! "

Running Room Pace Bunnies will also be on the BMO Vancouver Marathon and Half Marathon courses pacing, so you may race to your goal time! You may meet your pace bunnies and Running Room founder John Stanton at the annual Friendship Run! The day before your race – meet Saturday, 9am, at Running Room – 679 Denman Street. Learn more
---
Running Room Training Tips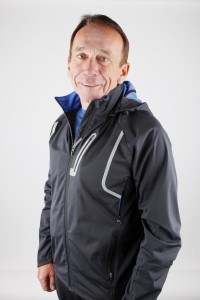 "Believing in yourself is your first step towards success."
"Some runs are tough but as an athlete, prove you're tougher."
"Your life changed significantly because you made the choice to run a marathon."
Presented by John Stanton
Looking for training tips and advice? John Stanton of Running Room provides great insight and tips along with a 18-week training program for your BMO Vancouver Marathon journey! Join the official clinics to get the maximum benefits and enjoy friendly group comradery.
---
Receive reminders on social media @runningroom and @bmovanmarathon #bmovm #runvan #runwithrr
MARATHON
|
HALF MARATHON
|
8KM
|
RELAY
|
KIDS RUN