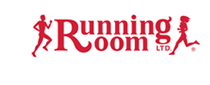 Marathon Surfaces
Presented by John Stanton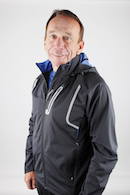 T
he BMO Full and Half Marathon are run on the road, so most of your workouts should be done on the road to best simulate race conditions. But try a few runs on grass, gravel, sand and mud trails which are more demanding than road running. The muscles in the lower leg have to work harder to maintain stability on the uneven surfaces, while with each step you have to lift your foot higher to clear the trail. Your agility will improve, as you need to move laterally more often and get used to changing directions to avoids rocks, roots, and puddles on the footpaths. Check out some of the spectacular trails, inside Stanley Park, Pacific Spirit Park or in your own neighborhood. Spark up your overall sense of well being the fresh air, peace and greenery are better for you than artificial light, loud music and sweaty crowds. A run in a natural setting has a positive effect on our mood and helps you to feel alert and revived. Use a speed distance monitor to track your distance and pace or better yet run for a given number of minutes at your programmed pace.
John Stanton is the founder of Running Room.

Persistence can change a challenging run into memorable run.
Half Marathon Training Program

To complete (All distances in kms)

Week
Sun
Mon
Tue
Wed
Thu
Fri
Sat
Total
13
12

LSD

Run/Walk

Off
5

Steady Run

9Hills

7km

8

Steady Run

Off
6

Steady Run

38
Pace Schedule

Long Run

(LSD)

Steady

Run

Tempo

Hills

Speed
Race

Walk Adjusted

Race Pace

To Complete
9:29-10:33
9:29
8:37
7:36
8:32
8:21
Run/Walk Interval = 10 min. Running/1min. Walking. Hills are a distance of 400m
Marathon Training Program

To complete (All distances in kms)

Week
Sun
Mon
Tue
Wed
Thu
Fri
Sat
Total
13
32

LSD

Run/Walk

Off

6

Tempo

10Hills

12km

8

Steady Run

Off

6

Steady Run

64
Pace Schedule

Long Run

(LSD)

Steady

Run

Tempo

Hills

Speed
Race

Walk Adjusted

Race Pace

To Complete
8:37-9:37
8:37
7:48
6:51
7:49
7:36
Run/Walk Interval = 10 min. Running/1min. Walking. Hills are a distance of 600m
MARATHON
|
HALF MARATHON
|
8KM
|
RELAY
|
KIDS RUN