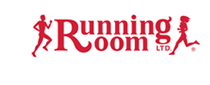 Learning how to Pace yourself in Running
Presented by John Stanton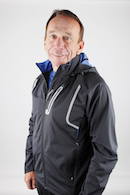 P
acing is a critical aspect of successful running, because the goal is to maintain the desired pace for the entire race or workout – to finish each interval in the same amount of time. If you burn out and slowed the pace during past intervals, you probably started too fast: if you speed up throughout the workout, you probably started too slowly. Pacing really takes practice. Speed training uses short intervals distances because the pace is hard enough that it can only be maintained for a short period of time about 3 – 6 minutes. Keep you pacing simple by using your target for the 10K. Be sure your goals are realistic. Work on improving pacing and improving speed with no more than 6 minutes of high intensity running with an easy recovery run between the sessions. Maintain control of your form, leg turnover rate and breathing. Listen to your body and increase the intensity that's right for your current level of fitness.
John Stanton is the founder of Running Room.

Stay mentally strong during low points, the mind will quit before the body.
Half Marathon Training Program

To complete (All distances in kms)

Week
Sun
Mon
Tue
Wed
Thu
Fri
Sat
Total
14

18

LSD

Run/Walk

Off

6

Steady Run

6

Fartlek

8

Steady Run

Off
6

Steady Run

44
Pace Schedule

Long Run

(LSD)

Steady

Run

Tempo

Hills

Speed
Race

Walk Adjusted

Race Pace

To Complete
9:29-10:33
9:29
8:37
7:36
8:32
8:21
Run/Walk Interval = 10 min. Running/1min. Walking. Hills are a distance of 400m
Marathon Training Program

To complete (All distances in kms)

Week
Sun
Mon
Tue
Wed
Thu
Fri
Sat
Total
14
23

LSD

Run/Walk

Off

6

Tempo

10

Fartlek

8

Steady Run

Off

6

Steady Run

53
Pace Schedule

Long Run

(LSD)

Steady

Run

Tempo

Hills

Speed
Race

Walk Adjusted

Race Pace

To Complete
8:37-9:37
8:37
7:48
6:51
7:49
7:36
Run/Walk Interval = 10 min. Running/1min. Walking. Hills are a distance of 600m
MARATHON
|
HALF MARATHON
|
8KM
|
RELAY
|
KIDS RUN