For media inquiries, including requests for images, stats and quotes, please email: [email protected] or phone: 604 872 2928.
Media Accreditation is typically required for Race Day Access.
The BMO Vancouver Marathon is annually organized by the local non-profit Vancouver International Marathon Society RUNVAN®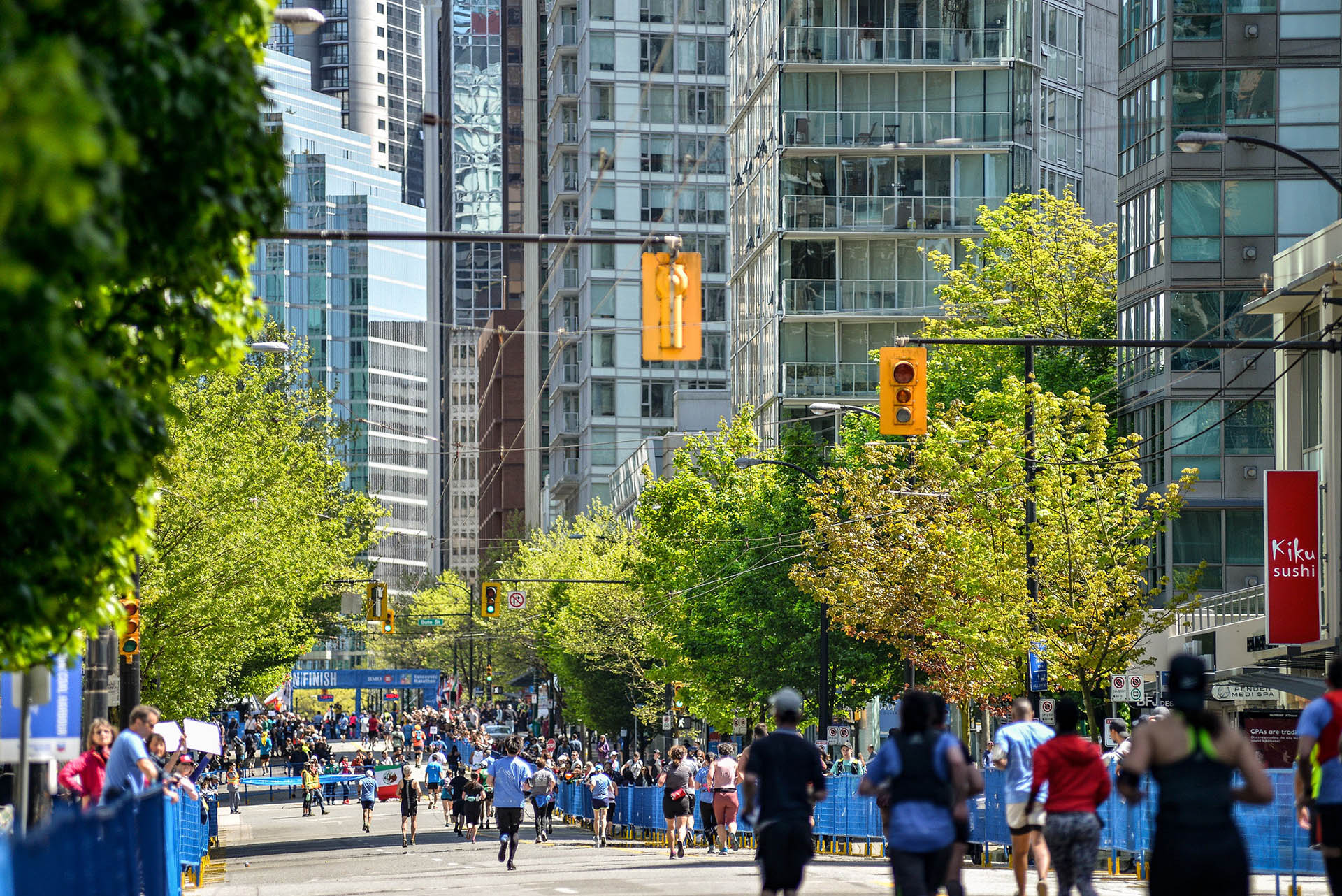 The BMO Vancouver Marathon features races for everyone with Vancouver's only Marathon, a fast Half Marathon, 8KM race, Relay, and Kids Run. Recognized by Forbes, CNN, USA Today and others as one of the world's top destination marathons, the event is renowned for its unique scenic views including snow-capped mountain ranges, cherry blossom trees, and 70% shoreline views. Dating back to 1972, the event is annually held on the first weekend of May.