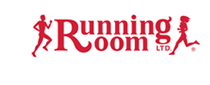 9 Race-Day Tips
Presented by John Stanton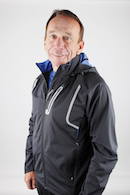 Here are some race day needs/tips:
Bag for your race gear:
Training shoes
Technical shorts to keep you dry and chafe -free
Cool max Shirt for comfort, wind and sun protection
Cool max cap
Cool max double layer socks
Body Glide prevents chafing on the insides of legs, under the arms, on woman's bra line
Liquid bandage to cover any blister
Water bottle drink before, during and post race
Race number and a timing chip.   The number is for photo identification the chip is for your official time
Things can happen that you do not expect and are out of your control. Deal with it. Stay relaxed and in control of your best performance.
John Stanton is the founder of Running Room.

Finish every run with a smile and the want to do it again.
Half Marathon Training Program

To complete (All distances in kms)

Week
Sun
Mon
Tue
Wed
Thu
Fri
Sat
Total
15
18

LSD

Run/Walk

Off
6

Steady Run

4

Fartlek

8

Steady Run

Off
6

Steady Run

42
Pace Schedule

Long Run

(LSD)

Steady

Run

Tempo

Hills

Speed
Race

Walk Adjusted

Race Pace

To Complete
9:29-10:33
9:29
8:37
7:36
8:32
8:21
Run/Walk Interval = 10 min. Running/1min. Walking. Hills are a distance of 400m
Marathon Training Program

To complete (All distances in kms)

Week
Sun
Mon
Tue
Wed
Thu
Fri
Sat
Total
15
29

LSD

Run/Walk

Off

6

Tempo

10

Fartlek

10

Steady Run

Off

6

Steady Run

61
Pace Schedule

Long Run

(LSD)

Steady

Run

Tempo

Hills

Speed
Race

Walk Adjusted

Race Pace

To Complete
8:37-9:37
8:37
7:48
6:51
7:49
7:36
Run/Walk Interval = 10 min. Running/1min. Walking. Hills are a distance of 600m
MARATHON
|
HALF MARATHON
|
8KM
|
RELAY
|
KIDS RUN