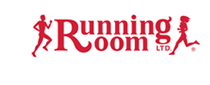 Side Stitch while Running
Presented by John Stanton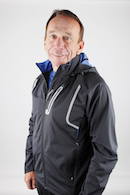 R
unners often experienced a side stitch while running. The pain usually occurs just under the ribs. The common problem may be related to food allergies, particularly milk, gas, or eating just prior to running. Other causes can be running a longer distance, or running at a higher intensity than usual. The diaphragm is usually the source of the problem. The diaphragm is a muscle that separates the chest cavity from the abdomen. It moves up and down as the runner inhales and exhales. It is subject to a cramp or stitch when it moves more and faster during exercise.
The liver has a larger right lobe and it is commonly thought that this may be the reason that the diaphragm moves more on the right and that generally the pain is on the right side of the abdomen just under the rib cage.
How do you alleviate this problem? Run longer and slower. Take frequent walk breaks. Breathe more fully and try the yoga-style belly breathing. Keep your breathing relaxed and rhythmic. Try counting in to six and out to four while pursing your lips to make you exhale more forcefully. Swimmer-style breathing keeps you more relaxed and rhythmic in your breathing and running.
Do some abdominal crunches—while improving your running form and posture, they may just reduce the risk of the dreaded side stitch.
John Stanton is the founder of Running Room.

May all your runs be fast, you stay injury free and finish every run you start.
Half Marathon Training Program

To complete (All distances in kms)

Week
Sun
Mon
Tue
Wed
Thu
Fri
Sat
Total
11
16

LSD

Run/Walk

Off

5

Steady Run

7Hills

5.5km

7

Steady Run

Off

5

Steady Run

38.5
Pace Schedule

Long Run

(LSD)

Steady

Run

Tempo

Hills

Speed
Race

Walk Adjusted

Race Pace

To Complete
9:29-10:33
9:29
8:37
7:36
8:32
8:21
Run/Walk Interval = 10 min. Running/1min. Walking. Hills are a distance of 400m
Marathon Training Program

To complete (All distances in kms)

Week
Sun
Mon
Tue
Wed
Thu
Fri
Sat
Total
11

29

LSD

Run/Walk

Off
6

Tempo

8Hills

9.5km

8

Steady Run

Off
6

Steady Run

58.5
Pace Schedule

Long Run

(LSD)

Steady

Run

Tempo

Hills

Speed
Race

Walk Adjusted

Race Pace

To Complete
8:37-9:37
8:37
7:48
6:51
7:49
7:36
Run/Walk Interval = 10 min. Running/1min. Walking. Hills are a distance of 600m
MARATHON
|
HALF MARATHON
|
8KM
|
RELAY
|
KIDS RUN