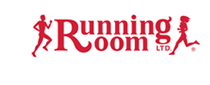 Run- Walk combinations of 10:1 Work
Presented by John Stanton
S
tress and rest is the foundation of all training programs. Stress makes us stronger. Rest provides recovery and a rebuilding improvement phase. A 1-minute brisk walk after 10 minutes of running provides a phase of active rest. Active rest keeps the runner moving forward. This active rest helps flush lactic acid out of system. As we approach our anaerobic threshold (85% of our maximum heart rate) our body starts producing lactic acid. This leaves us heavy- legged with a queasy stomach. Walk/run combinations will help dissipate this lactic acid build up. Walk/run distributes the workload to various muscles, potentially helping to delay fatigue. Sports medicine professionals all encourage stretching. Stretching yields supple muscles with improved range of motion. A fast, brisk walk break provides a gentle and specific stretch to the leg muscles. Walk breaks prevent a slow down in the long run, keeps the pace consistent and minimize injuries. Walk -run combinations both on the long run day and on race day.
John Stanton is the founder of Running Room.

Running is never easy, but it shouldn't be hard, train smart.
Half Marathon Training Program

To complete (All distances in kms)

Week
Sun
Mon
Tue
Wed
Thu
Fri
Sat
Total
4

7

LSD

Run/Walk

Off
3

Steady Run

4

Steady Run

3

Steady Run

Off

4

Steady Run

21
Pace Schedule

Long Run

(LSD)

Steady

Run

Tempo

Hills

Speed
Race

Walk Adjusted

Race Pace

To Complete
9:29-10:33
9:29
8:37
7:36
8:32
8:21
Run/Walk Interval = 10 min. Running/1min. Walking. Hills are a distance of 400m
Marathon Training Program

To complete (All distances in kms)

Week
Sun
Mon
Tue
Wed
Thu
Fri
Sat
Total
4

16

LSD

Run/Walk

Off

6

Tempo

10

Tempo

8

Steady Run

Off

6

Steady Run

43
Pace Schedule

Long Run

(LSD)

Steady

Run

Tempo

Hills

Speed
Race

Walk Adjusted

Race Pace

To Complete
8:37-9:37
8:37
7:48
6:51
7:49
7:36
Run/Walk Interval = 10 min. Running/1min. Walking. Hills are a distance of 600m
MARATHON
|
HALF MARATHON
|
8KM
|
RELAY
|
KIDS RUN