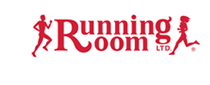 Top tips for Breathing and Running
Presented by John Stanton
R
un tall and run relaxed will improve your running form. A relaxed, upright posture is the best running position. Your head, shoulders and hips up over your feet make it easier to move the whole body improving your breathing. With shoulders back, body relaxed imagine a string attached to the centre of your chest leading you up a hill pulling you up the hill. Shift your hips forwards to keep your alignment and posture correct. Strong abdominal muscles maintain form – the very reason for those sit ups. Lead with your knees to keep your alignment correct and prevent over striding. Concentrate on the correct push off from the ankle with short fast steps, more of a shuffle.
Rather than breathing from your chest area, focus on belly breathing. Master your breathing techniques will make you faster and efficient. As your pace increases there is a tendency to over breath, you feel as if you're gasping. Focus on exhaling rather than inhaling – the in breath will happen on its own involuntary. Breath in a manner that feels comfortable to you.
John Stanton is the founder of Running Room.

What you do today in your training, will shape your future.
Half Marathon Training Program

To complete (All distances in kms)

Week
Sun
Mon
Tue
Wed
Thu
Fri
Sat
Total
3
7

LSD

Run/Walk

Off
4

Steady Run

3

Steady Run

4

Steady Run

Off
3

Steady Run

21
Pace Schedule

Long Run

(LSD)

Steady

Run

Tempo

Hills

Speed
Race

Walk Adjusted

Race Pace

To Complete
9:29-10:33
9:29
8:37
7:36
8:32
8:21
Run/Walk Interval = 10 min. Running/1min. Walking. Hills are a distance of 400m
Marathon Training Program

To complete (All distances in kms)

Week
Sun
Mon
Tue
Wed
Thu
Fri
Sat
Total
3

13

LSD

Run/Walk

Off

6

Tempo

10

Tempo

8

Steady Run

Off
6

Steady Run

43
Pace Schedule

Long Run

(LSD)

Steady

Run

Tempo

Hills

Speed
Race

Walk Adjusted

Race Pace

To Complete
8:37-9:37
8:37
7:48
6:51
7:49
7:36
Run/Walk Interval = 10 min. Running/1min. Walking. Hills are a distance of 600m
MARATHON
|
HALF MARATHON
|
8KM
|
RELAY
|
KIDS RUN