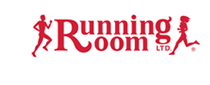 Reach The Finish Line with a smile on your face.
Presented by John Stanton

W
hat now?
You completed the training – to run the BMO Vancouver Marathon or Half Marathon, I know you will do it!
Keep two goals clearly in your sights, one to maintain the great fitness level you have attained over the past 18 weeks of training, and a new long term goal for yourself. It could be another marathon or half marathon or an improved time. You life changed significantly because you made the choice to run a marathon.
Did you dream about your dreams this weekend, or did you chase them on a run?
Every finish line makes you feel like a champion and instills a can do attitude towards running and life. Now is the time to make the life long choice to be a fit athlete for life. You are a marathon runner! You know that any time you set a goal train and work hard towards a goal, and dream of it you will eventually achieve it in reality. You know that the confidence you now have will help in accomplishing any challenge you set for yourself.
First-time marathoners should take a walking break of one minute for every 10 minutes of running on their long runs and during the race itself.
The Running Room Pace Bunnies will be doing the 10 and 1's. This extends your point of fatigue. Have 500 mL of water about an hour before your race, then sip water at each walk break. To keep your nutrition in check, ingest a gel every fourth walk break, which is about every 45 minutes.
The excitement, the synergy and energy of the BMO Vancouver Marathon weekend — with the cheering sections, the volunteers and the crowd of athletes — will carry you through to the finish, with a smile on your face!
Listen to your body and do what is right for you, your lifestyle and your aspirations. You can do it!
John Stanton is the founder of Running Room.
Half Marathon Training Program

To complete (All distances in kms)

Week
Sun
Mon
Tue
Wed
Thu
Fri
Sat
Total
17

6

LSD

Run/Walk

Off
10

Steady Run

6

Steady Run

Off
Off

3

Steady Run

25
Pace Schedule

Long Run

(LSD)

Steady

Run

Tempo

Hills

Speed
Race

Walk Adjusted

Race Pace

To Complete
9:29-10:33
9:29
8:37
7:36
8:32
8:21
Run/Walk Interval = 10 min. Running/1min. Walking. Hills are a distance of 400m
Marathon Training Program

To complete (All distances in kms)

Week
Sun
Mon
Tue
Wed
Thu
Fri
Sat
Total
17

23LSD

Run/Walk

Off
6

Tempo

10

Fartlek

10

Steady Run

Off

16

Race Pace

65
Pace Schedule

Long Run

(LSD)

Steady

Run

Tempo

Hills

Speed
Race

Walk Adjusted

Race Pace

To Complete
8:37-9:37
8:37
7:48
6:51
7:49
7:36
Run/Walk Interval = 10 min. Running/1min. Walking. Hills are a distance of 600m
MARATHON
|
HALF MARATHON
|
8KM
|
RELAY
|
KIDS RUN