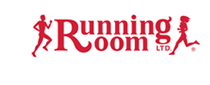 How do I optimize my Training?
Presented by John Stanton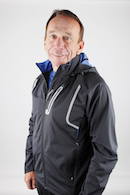 There are various kinds of running that can be used for different purposes:
Long Runs: Long slow distance is the foundation of your training. Consistency and the progressive nature of the long slow run provide a gentle build-up of stamina and endurance. Steady runs below targeted race pace used to develop and build strength.
Tempo Runs: High-quality run sessions improve your speed and pace judgment. Simulates race conditions in a condense version
Hills Repeats: Repeated sessions, run hard up and easy down a hill improve form, cardiovascular and muscular skeleton strength.
Fartlek: Change of pace runs of various distances of runners choosing to build determination, strength and speed. Teach the athlete to shift gears between training speed and race speed.
Speed Session: Run sessions run at 1 minute to a 1 ½ faster than race day pace, provide a sense of running in a discomfort zone while maintaining form.
John Stanton is the founder of Running Room.

Success comes to those who dig deep when it matters most.
Half Marathon Training Program

To complete (All distances in kms)

Week
Sun
Mon
Tue
Wed
Thu
Fri
Sat
Total
10
14

LSD

Run/Walk

Off

4

Steady Run

6Hills

5km

6

Steady Run

Off

5

Steady Run

34
Pace Schedule

Long Run

(LSD)

Steady

Run

Tempo

Hills

Speed
Race

Walk Adjusted

Race Pace

To Complete
9:29-10:33
9:29
8:37
7:36
8:32
8:21
Run/Walk Interval = 10 min. Running/1min. Walking. Hills are a distance of 400m
Marathon Training Program

To complete (All distances in kms)

Week
Sun
Mon
Tue
Wed
Thu
Fri
Sat
Total
10

19

LSD

Run/Walk

Off

6

Tempo

7Hills

8.5km

8

Steady Run

Off

6

Steady Run

47.5
Pace Schedule

Long Run

(LSD)

Steady

Run

Tempo

Hills

Speed
Race

Walk Adjusted

Race Pace

To Complete
8:37-9:37
8:37
7:48
6:51
7:49
7:36
Run/Walk Interval = 10 min. Running/1min. Walking. Hills are a distance of 600m
MARATHON
|
HALF MARATHON
|
8KM
|
RELAY
|
KIDS RUN