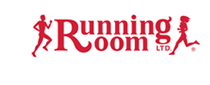 Speed Training Runs to Prevent Injuries
Presented by John Stanton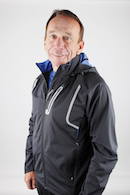 H
igh intensity, speed training runs are best done as intervals. Speed training is high quality running requiring 85% – 95% percent effort of your maximum heart rate. Speed training is a high quality session, not high – quantity, so intervals should be no longer than 7 – 12 minutes. Start with a two minute interval and build slowly. Your heart rate should recover to about 120 beats per minute after 1 – 2 minutes of rest before starting the next interval. Include a warm up and cool down for each session of easy running and stretching. Hold the speed sessions until you have strengthened your legs on the hill repeats. Keep the speed session to once a week, any more will fatigue your legs and compromise your long run. Disciplined training in these sessions prevents injury. Speed improves your coordination and the ability to run faster, beyond your current comfort level. Hit the track in Stanley Park or UBC with your training buddies.
John Stanton is the founder of Running Room.
To be your best and stay your best takes commitment and sweat, are you ready to run today?
Half Marathon Training Program

To complete (All distances in kms)

Week
Sun
Mon
Tue
Wed
Thu
Fri
Sat
Total
9
12

LSD

Run/Walk

Off
4

Steady Run

5Hills

4km

6

Steady Run

Off
4

Steady Run

30
Pace Schedule

Long Run

(LSD)

Steady

Run

Tempo

Hills

Speed
Race

Walk Adjusted

Race Pace

To Complete
9:29-10:33
9:29
8:37
7:36
8:32
8:21
Run/Walk Interval = 10 min. Running/1min. Walking. Hills are a distance of 400m
Marathon Training Program

To complete (All distances in kms)

Week
Sun
Mon
Tue
Wed
Thu
Fri
Sat
Total
9

26

LSD

Run/Walk

Off
6

Tempo

6Hills

7km

8

Steady Run

Off

6

Steady Run

53
Pace Schedule

Long Run

(LSD)

Steady

Run

Tempo

Hills

Speed
Race

Walk Adjusted

Race Pace

To Complete
8:37-9:37
8:37
7:48
6:51
7:49
7:36
Run/Walk Interval = 10 min. Running/1min. Walking. Hills are a distance of 600m
MARATHON
|
HALF MARATHON
|
8KM
|
RELAY
|
KIDS RUN