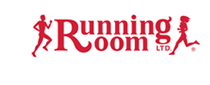 Building a Base for Marathon training
Presented by John Stanton
M
y marathon and half marathon programs for the BMO Marathon become progressively more difficult each week. Successful adaptation comes as a result of intelligent progressive overload. This progressive overload combined with rest days improves your muscular skeletal and cardiovascular systems as you become a marathoner. The hard days challenge you, the easy days provide you rest and allows for regeneration. Hard days are the hill runs, tempo runs, and speed and long run days. The balance of the schedule is either an off day or recovery run day. Recovery runs are completed with a relaxed recovery pace. The long run is run about a 1 – 1 ½ minute per mile slower than your planned marathon goal pace. Scheduling in rest days is every bit as important as the tougher stuff.
Specificity, the principle that permits the adaptations your body makes is based on the nature of the exercise you do. My program specifically trains you for running endurance, strength and speed.
Periodization is a build up in total mileage and in the long run distance, followed by a cutback week. Following this easy week, we build up the long run and the total distance. These periods of build up in mileage followed by a recovery week, rejuvenate you and prepare you for the next build up.
John Stanton is the founder of Running Room
What you do today in your training will shape your future.
Half Marathon Training Program

To complete (All distances in kms)

Week
Sun
Mon
Tue
Wed
Thu
Fri
Sat
Total
1
Off
Off
Off

3

Steady Run

3

Steady Run

Off

3

Steady Run

9
Pace Schedule

Long Run

(LSD)

Steady

Run

Tempo

Hills

Speed
Race

Walk Adjusted

Race Pace

To Complete
9:29-10:33
9:29
8:37
7:36
8:32
8:21
Run/Walk Interval = 10 min. Running/1min. Walking. Hills are a distance of 400m
Marathon Training Program

To complete (All distances in kms)

Week
Sun
Mon
Tue
Wed
Thu
Fri
Sat
Total
1

10

LSD

Run/Walk

Off

6

Tempo

10

Tempo

6

Steady Run

Off

6

Steady Run

38
Pace Schedule

Long Run

(LSD)

Steady

Run

Tempo

Hills

Speed
Race

Walk Adjusted

Race Pace

To Complete
8:37-9:37
8:37
7:48
6:51
7:49
7:36
Run/Walk Interval = 10 min. Running/1min. Walking. Hills are a distance of 600m
MARATHON
|
HALF MARATHON
|
8KM
|
RELAY
|
KIDS RUN