Yuki looks to break his own course record; couple wants to see more of BC
Defending champions Yuki & Yuko Kawauchi have announced their return to Vancouver after the elite couple took the men's and women's BMO Vancouver Marathon titles last year with desire to see more of BC. They'll again join runners from 65+ countries at Canada's largest Marathon race.
Making his Canadian debut fresh off his Boston Marathon victory, Yuki Kawauchi was an early favourite to win last year and the Japanese running celebrity certainly delivered. Leading one of the most competitive elite rosters in event history, Kawauchi not only took home the gold, but also broke the course record by over three minutes.
"They really pushed me to this record," said Yuki Kawauchi of podium-finishers Luka Chelimo, the former course record holder from Kenya, and Feyera Gemeda Dadi of Ethopia, who led into Stanley Park.
Joining him at the Finish Line was his then-fiancée Yuko Mizuguchi – now Kawauchi – who won the women's race. Mizuguchi finished in 2:41:28, surpassing Li Zhixuan of China around the 30KM-mark.
"To hug Yuko at the finish gate after my victory, I was very, very happy at that time," shares Yuki, who also beat his winning Boston Marathon by nearly a minute in 2:15:01. "In 2020, I target winning and breaking the course record with my wife."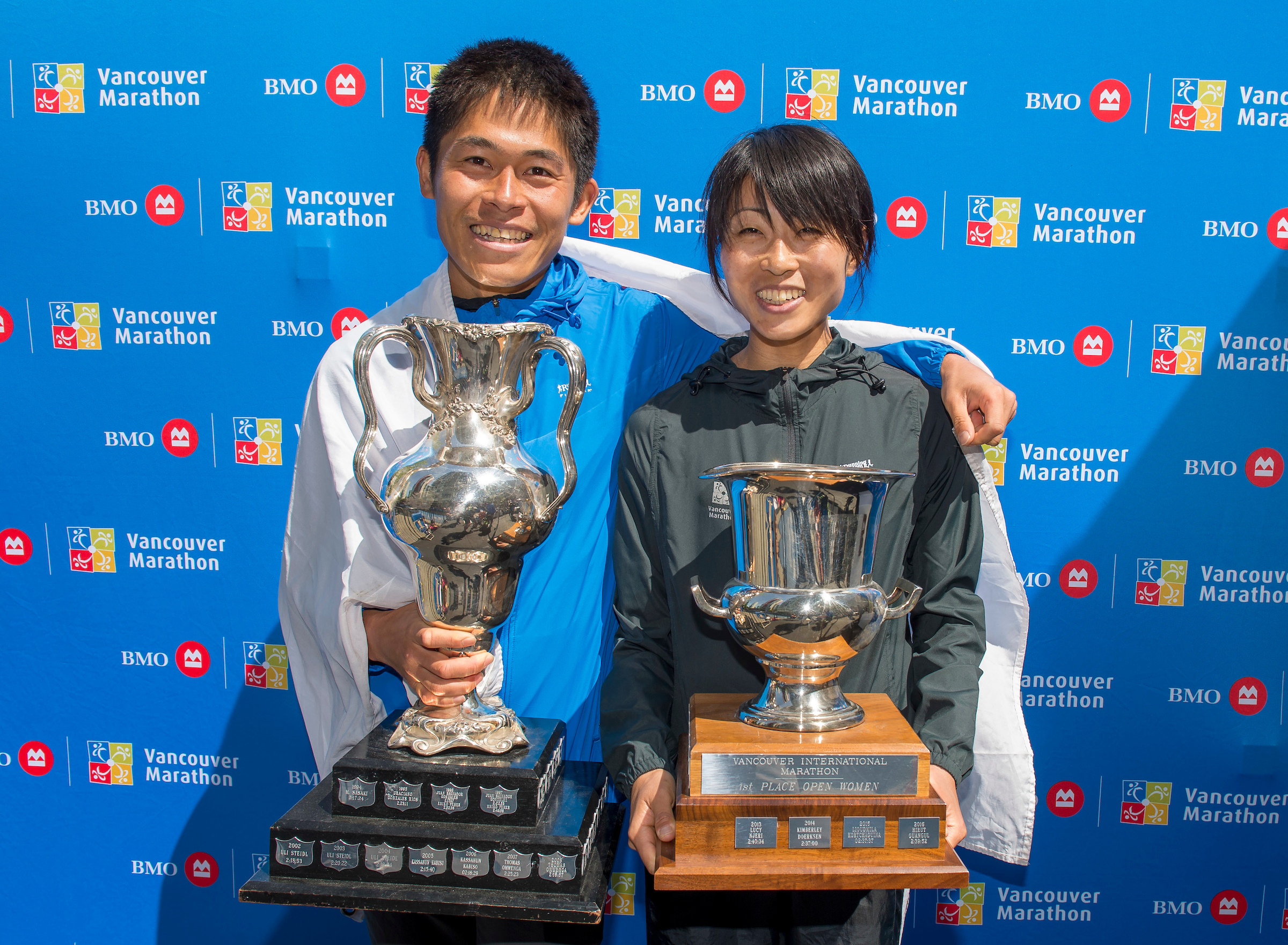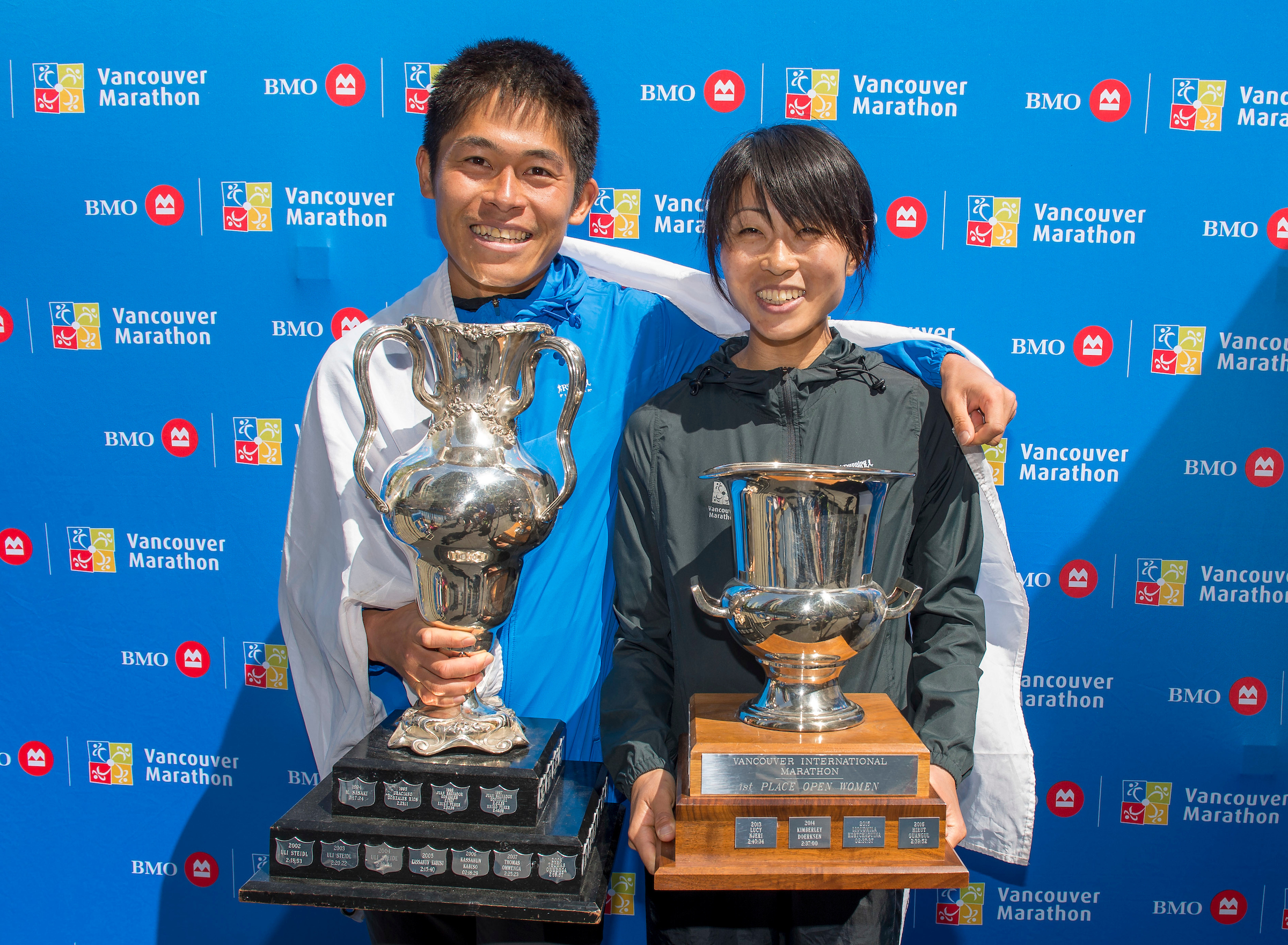 Yuki became the first Japanese runner to win the Vancouver Marathon since 1999. The last time Japanese elites took home both titles in the same year was 1992. The couple also joined a short list of athletes who have captured a 'couple's championship', both taking home their respective Marathon titles in the same race.
"It's a great event," adds Yuki Kawauchi. "I think it's a beautiful and wonderful course. Especially, I think the Marathon offers very good ocean views… I would definitely recommend coming here to enjoy it and get the most out of it."
Yuki & Yuko also look to explore more around the city and will plan to visit Whistler, BC, after the race.
Visiting Vancouver last year the couple made visits to Kits Beach, Granville Island, Science World, Capilano Suspension Bridge, and Grouse Mountain, where Yuki crushed the Grouse Grind in just 32 minutes, the day after his win at the BMO Vancouver Marathon. That experience left them wanting more.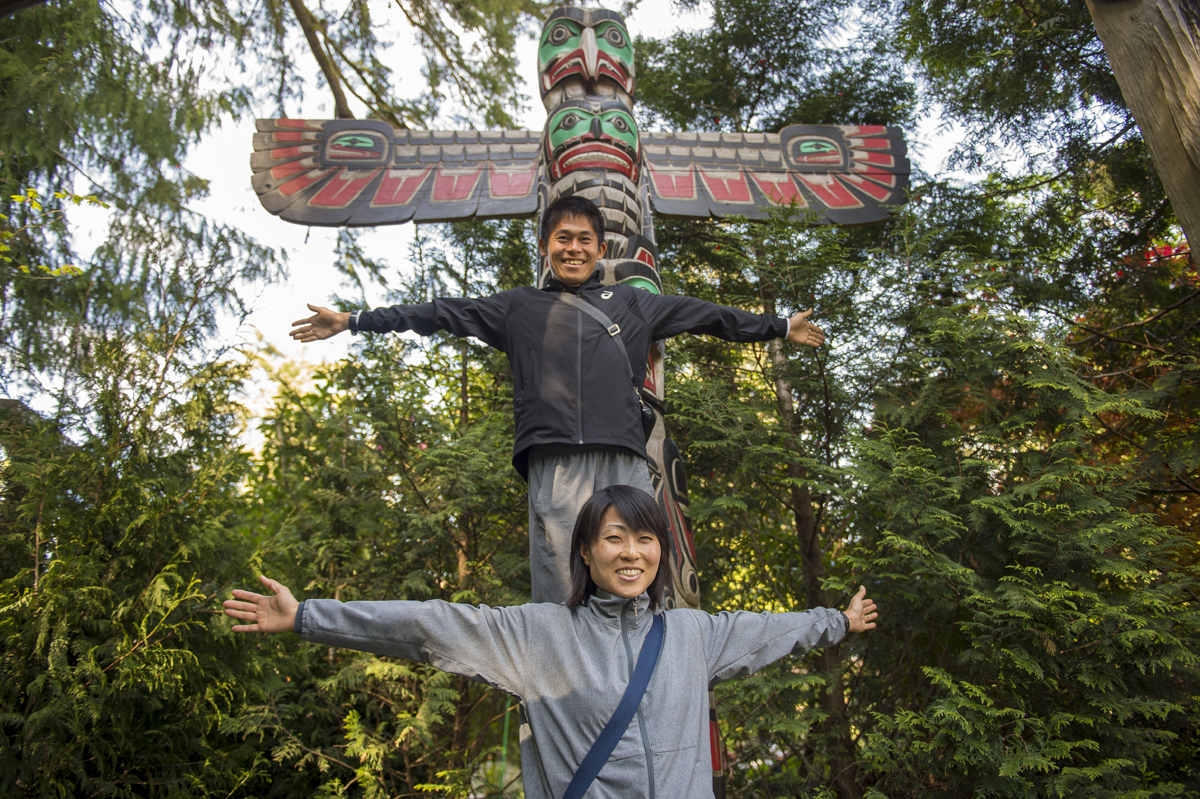 "I want to enjoy exploring wonderful area after 42.195km," adds Yuki, noting the couple is excited to return Canada to see more of super natural British Columbia and stay in the Province longer. "I want to know wonderful place around Vancouver."
Dayna Pidhoresky, set to run at the 2020 Olympics, has also announced she'll defend her Half Marathon title this May, alongside the men's defending Half Marathon champ, Haron Kiptoo Sirma of Kenya.
So, you'll see all of the defending champs back on the BMO Vancouver Marathon Start Line come May.
Stay tuned for more info, and share your own journey on social @bmovanmarthon #bmovm #runvan
Book with StayVancouverHotels.com/Marathon and you'll receive $75 in VanPass Vouchers valid at a number of local attractions. Learn more: bmovanmarathon.ca/hotels