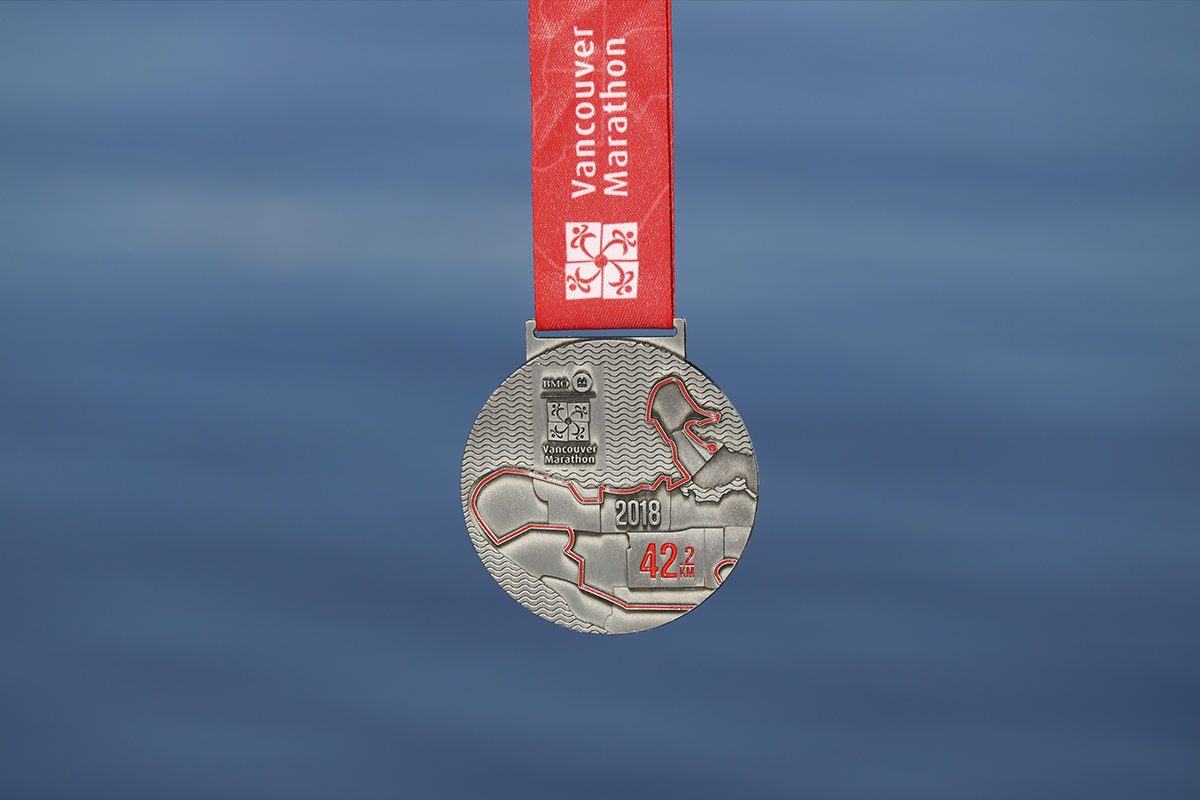 Marathon, Half Marathon, 8KM and Relay participants all receive a technical race shirt, medals and more!
This year's medal design features the race route on the front, and a tribute to the Westcoast on the back with mountains, forest and ocean.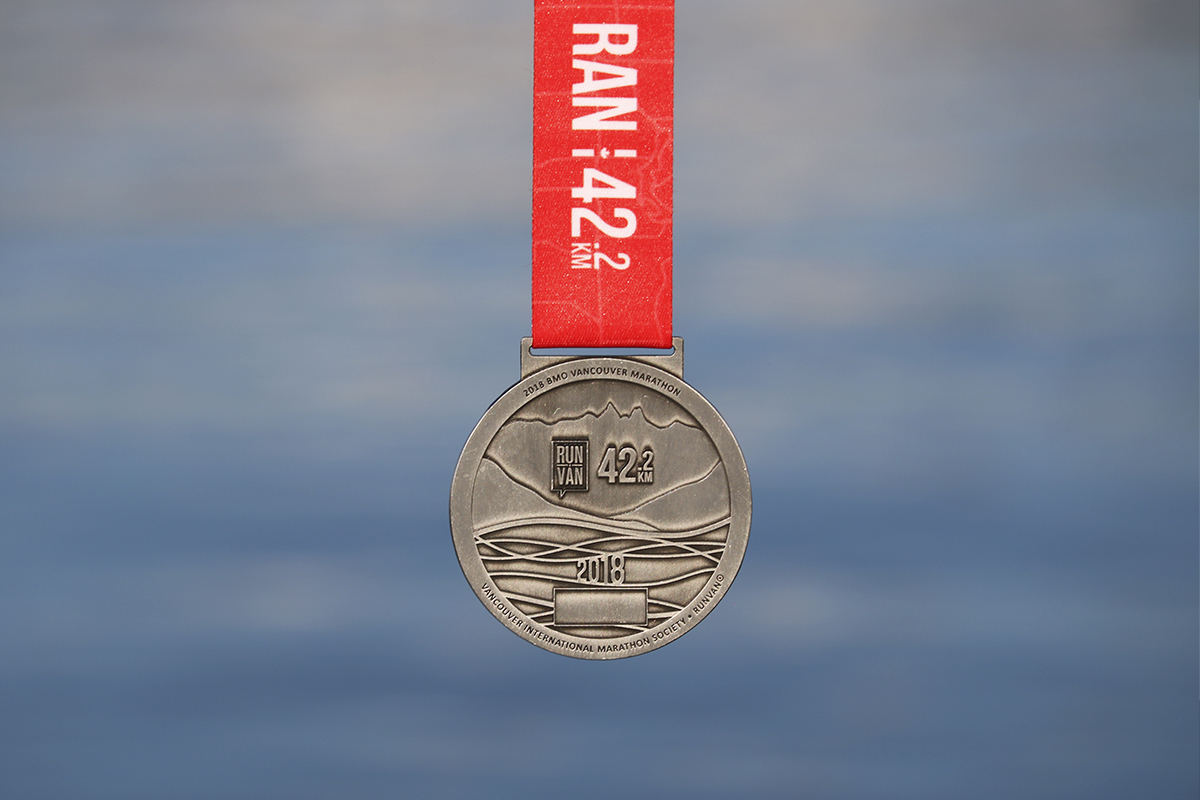 Each medal proudly displays the race map, distance and year, with a matching ribbon set. The ribbons also feature a faint outline of Vancouver.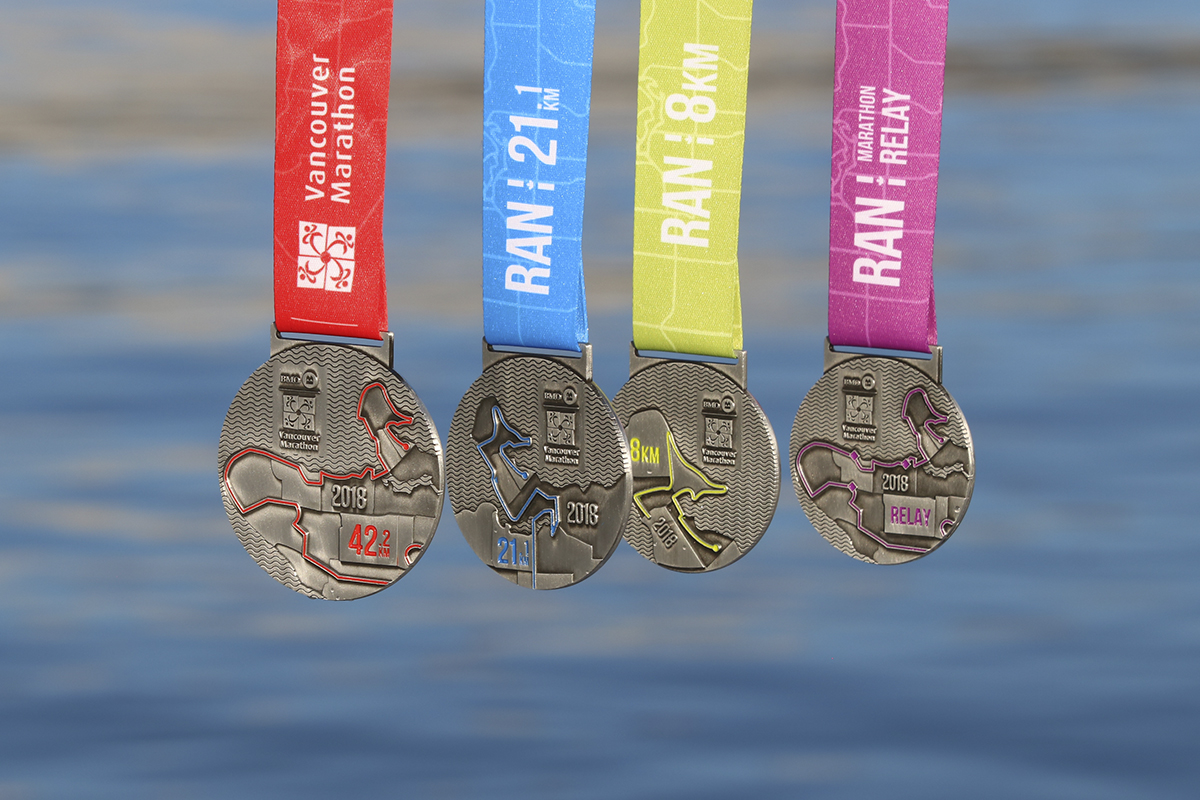 Ocean outline ripples are displayed on the front, and the medal has depth showcasing the elevation gains on the map, unique to your race distance.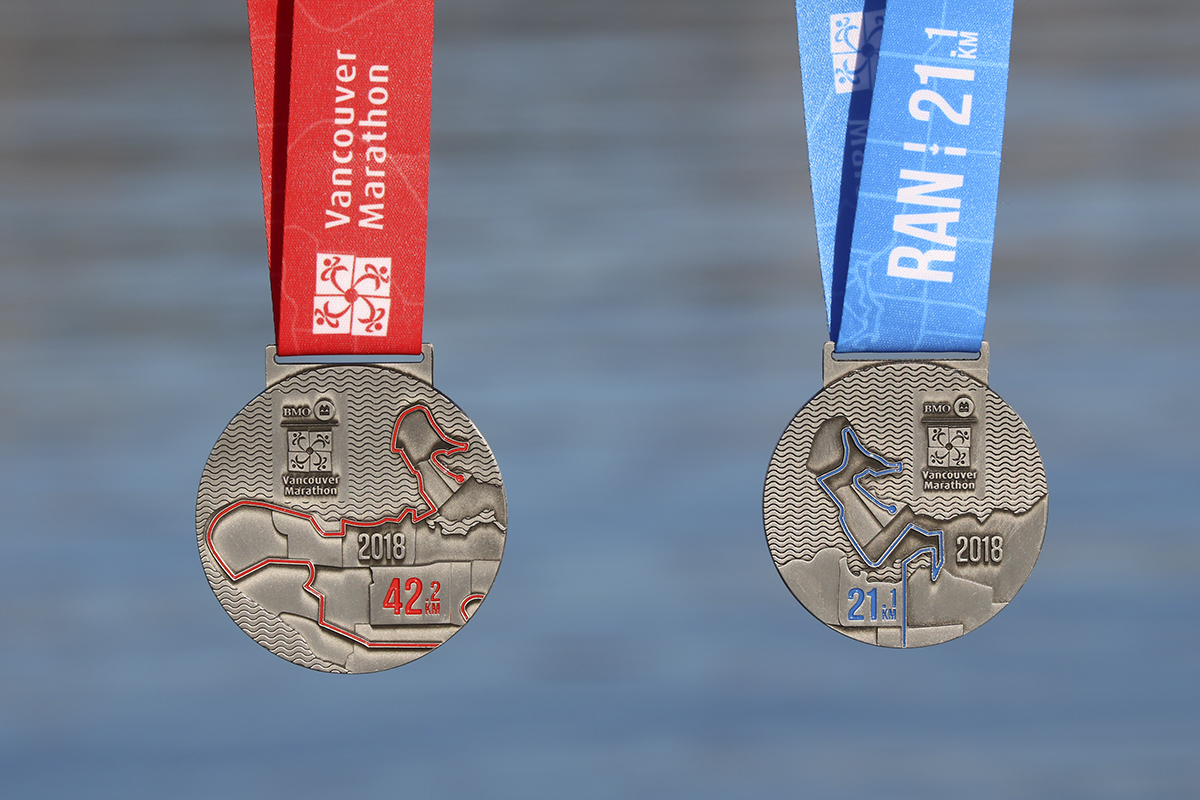 Earn yours!
Secure your spot today!
[hr]