Canada's Marathon Champion returns to defend her title
Canadian Olympian Dayna Pidhoresky took the BMO Vancouver Half Marathon title last year, just 14 seconds shy of the women's 1:12:53 course record. She'll contend again this year, on-route to the 2020 Olympic Games.
"I relaxed on the long 3K of downhill and took note of my surroundings and the competitors around me," Dayna blogged about the start to her Half Marathon last year, running the first 5KM in a fast 16:36. At around 4KM she caught up with fellow runner Jerry Ziak.
"I was hoping to run under the course record which was just over 1:12:50 and he said we were definitely on pace for that," continued Dayna. The second 5KM she ran in 17:31, the third in 17:36, and the fourth in 17:10.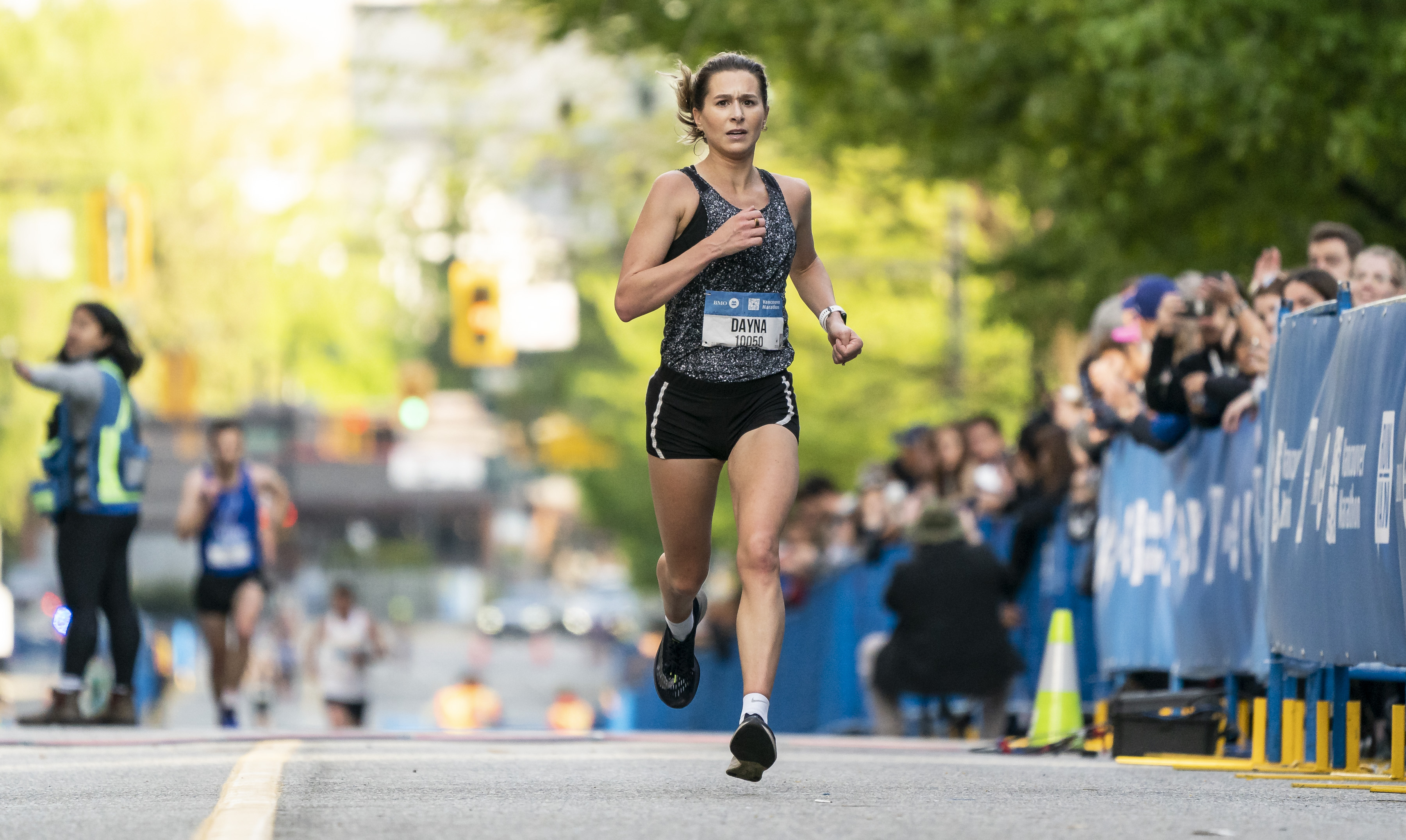 "I regained my rhythm and focused on working hard on my own," Danya says of that last stretch, after the rolling hills inside of Stanley Park. "I missed the record by 14s. Jerry finished in 1:12:20… oh what could have been!"
That said, Dayna was pleased with the race in the context of a marathon build and amidst heavy training, racing just a few days after an intense 35KM workout.
"I felt really relaxed, unstressed, and calm pre-race," wrote Dayna of race day in Vancouver. "Perhaps, it was because I knew it was just about giving my best effort… Whatever the case, I have discovered through the years that when I run free and unhampered by forced outcomes, it's easier to run my best."
Danya noted that was the mindset she wanted to keep, to treat the Canadian Marathon Championships "as a celebration of all of the hard work" she has put in.
Well, that all helped propel Pidhoresky to a new marathon clocking of 2:29:03, a nearly 7-minute marathon PB and place on the 2020 Canadian Olympic Team. "Honestly, I feel like I've had that in me for years and it just came together at the right time," added Dayna.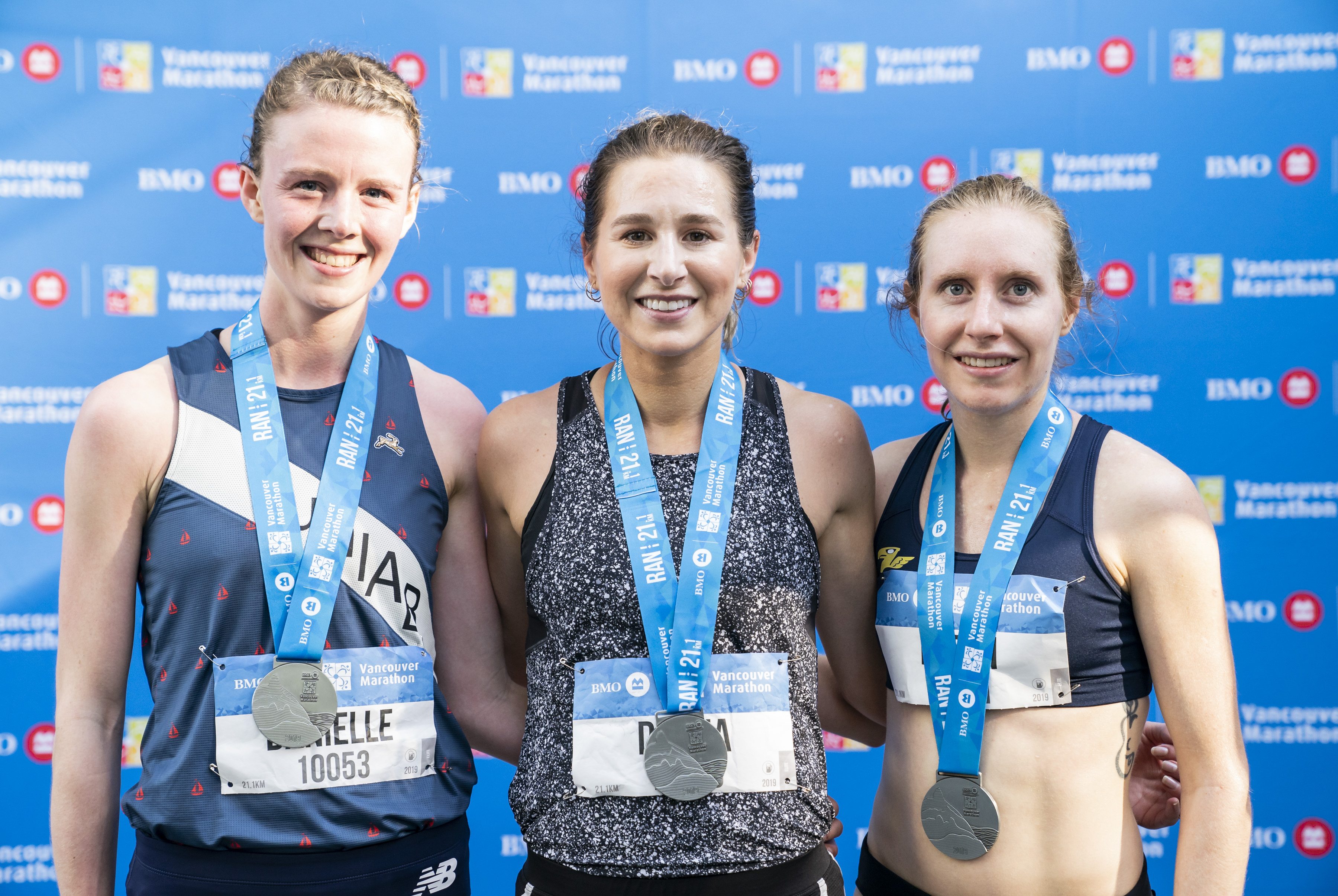 "Crossing that line was both invigorating and validating," Pidhoresky told iRun, when named 2019 iRunner of the Year. "It was the pat on the back that I needed to continue chasing my dreams… I have bigger goals I want to achieve in the future and that fire is now reignited. Now, onwards."
Next stop is the BMO Vancouver Marathon event on the first weekend of May.
"The BMO Vancouver Half Marathon will be a great gauge for us just as we are about to start the marathon build-up for the Olympics," adds Pidhoresky. Bonus that it's a hometown race.
"I love that it is local – no packing, no travel, no stress," adds Pidhoresky. "I feel very lucky to currently live and train in Vancouver."
Vancouver's only Marathon event is organized annually by RUNVAN®, a local non-profit that is proud to support Elite Athletes and aspiring Canadian Elites. Learn more at runvan.org/connect