Top Canadian Finishers travel to China for Shanghai Marathon
After posting impressive times at the 2019 BMO Vancouver Marathon, Canadians David Eikelboom (2:25:25) and Rozlyn Boutin (3:05:48) travelled to China to participate in the event's sister marathon – the Shanghai Marathon.
Read about their experiences below.
[hr]
by Rozlyn Boutin
I never could have imagined that my debut marathon would lead to the incredible series of events that followed almost half a year later. When I first received the surprise email from Lynn Kanuka herself inviting me to run the 2019 Shanghai marathon on November 17th because of my time in the BMO Vancouver Marathon in May and with less than 2 months' notice, I couldn't believe it. Even writing this a day after returning to grad student life in Vancouver, it still feels like it could have been a dream!
I hadn't been training since the BMO Vancouver Marathon and had several scientific conferences and 9 flights scheduled between getting the email from Lynn and the date of the marathon, but it was an experience I couldn't pass up so I agreed with a flutter of excitement in my belly that fueled my crazy 2-month training regime to get back into marathon shape as best I could. I knew it was going to be a whirlwind trip of a lifetime and a world-class experience!
Before I knew it, I was meeting Shelley (our RUNVAN® coach/representative), David (the other athlete) and his wife at the Vancouver airport and the crazy adventure began. I wasn't sure how I would handle the 12-hour flight and 16-hour time change, but managed to stay hydrated and get the worst of the dead legs out on a little shakeout run the day before the race. After the first night it had become clear I would not be able to adjust to the time change and the battle with jetlag would be real, but I just hoped the adrenaline on race-day morning would help me get through it.
We had an amazing volunteer from the local University of Sport who met us at the airport and came everywhere with us. She helped us navigate the language barrier and came with me and Shelley to set up the Vancouver marathon booth at the expo the day after we got there. The expo was insane with tons of people and lots going on but the atmosphere was infectious! I soon learned to just go with the flow and took it all in. We also got to attend a delegate dinner, press conference, and the pre-race technical meeting with the other elite athletes-a pretty surreal experience! We even met an elite Canadian marathon legend (Reid Coolsaet) who decided at the last minute to also come to Shanghai- going with him after the technical meeting to buy our personal water bottles for the race was an experience I'll never forget. After that, everything started to feel real and I began to appreciate just how amazing racing in an IAAF Gold Label race was going to be.
Despite preparing for the race, we also had the chance to see some sights and experience the city. Our hotel was right near the Bund where the race started, and there were a ton of runners and tai chi-practicers all along the river every morning. The entire city is extremely clean and the lights at night are incredible-every building has elaborate changing lights and colours. Our guide described Shanghai to China as being what New York is to the USA-and it was a very accurate description!
Race-day morning was another chaotic blur of excitement. We woke up to an uncharacteristically hot day with 88% humidity and made our way to the sea of runners, doing our best to navigate the language barrier, cross through the wall of guards vigilantly blocking the start line, and find the elite runner check-in. After a series of events that I thought could have only been from a movie, I got my timing chip with 5 minutes to spare before the start of the race, did a tiny 40-meter warm-up jog, and suddenly we were off! The experience of starting a race with 35 000 other racers all vying for personal bests on a flat course that would take us through all the major sites of Shanghai was truly indescribable-although I was so focused I probably couldn't actually tell you what any of the sites looked like! I had a great first half of the race and was on pace to make my goal of running under 3 hours, but at the half way point the heat from the sun beating down on us got to me and I wasn't able to keep up my nutrition and my paces fell way off. In the end, Shelley's motivational drawings and notes on my water bottles every 5K kept me going and I was able to hang on to the PB but fell short of my goal time. After finding out that the top 3 females were taken off in wheelchairs and given the adrenaline-charged morning, jetlag/lack of sleep, temperature, and humidity, I was still reasonably happy with the result. Having raced in such an amazing race has left me hungry to do it again and hope I will have another opportunity to race internationally once more.
Once it was all over, we had the chance to relax, enjoy the post-race atmosphere, try some new foods, and see some more sights. We went on a fantastic boat cruise of the river in the evening after the race and learned a bit about the history of the city. We also had most of the next day to shop till we dropped before heading to the airport for our flight home. Despite the short trip, we met some really great people and I definitely learned a lot. I never thought I'd visit China but now would not hesitate to visit again if I had the opportunity. Overall, it was an incredible life-changing experience and I'm so grateful to have had the chance to go! Thanks to everyone at the Shanghai Marathon, RUNVAN®, and the organizers of the Sister City partnership!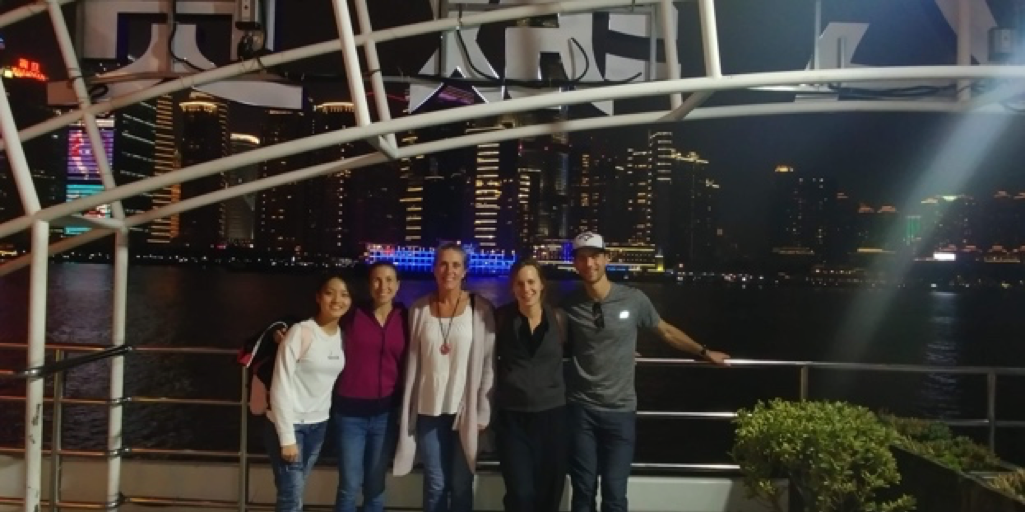 [hr]
by David Eikelboom
I had been having a bad day – I don't remember exactly why, but I remember it changing very quickly when an email from Lynn Kanuka at RUNVAN® hit my inbox.
The subject line was "Trip to Shanghai" and the email told me that because of my result at the BMO Vancouver Marathon, I had been invited for an expenses-paid trip to run the Shanghai Marathon through a sister-city agreement between the two events. My day turned around pretty quickly.
As travel arrangements were made, my excitement grew as I did all the research I could into the marathon in Shanghai. The excitement continued upon our arrival in Shanghai, where we received a warm welcome. We were treated very well by our hosts – assistants were with us to help translate and navigate the city, which helped me feel reassured and comfortable.
The schedule was full; going to the expo, the welcome dinner and the pre-race technical meeting were mixed in with some sightseeing and shopping. Jet lag made for early mornings and early evenings. The energy built towards race day, which took things up to a new level – 38,000 runners and countless staff, officials, and volunteers packed the Bund for the start. It was definitely the most exciting race start I have experienced! Along the race course people shouted "Jiayou" – which literally means "add oil!" as a phrase of encouragement. The course was beautiful and flat, but a hot day made for challenging conditions. It was the first time I had seen chocolate bars, cucumbers, and cakes/muffins as race food, but… when in Rome? Ending in the Shanghai stadium was thrilling and emotional – my day hadn't gone as planned, but I was determined to finish.
After a river cruise on the Huangpu River and a trip to People's Square, the trip came to its conclusion. I am extremely grateful to RUNVAN® for the opportunity to have seen Shanghai, participated in a world-class race, and experienced just a small piece of international running culture.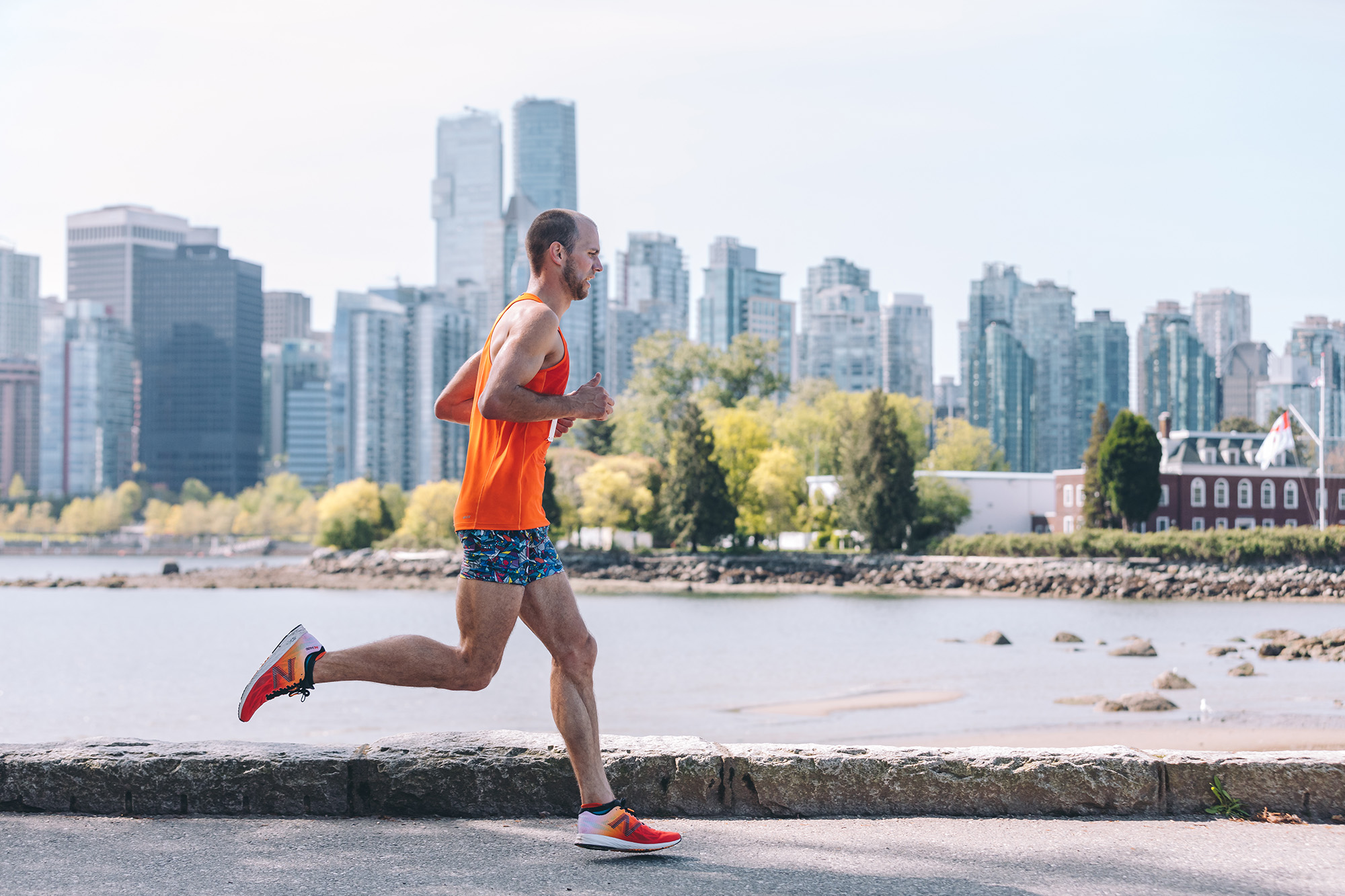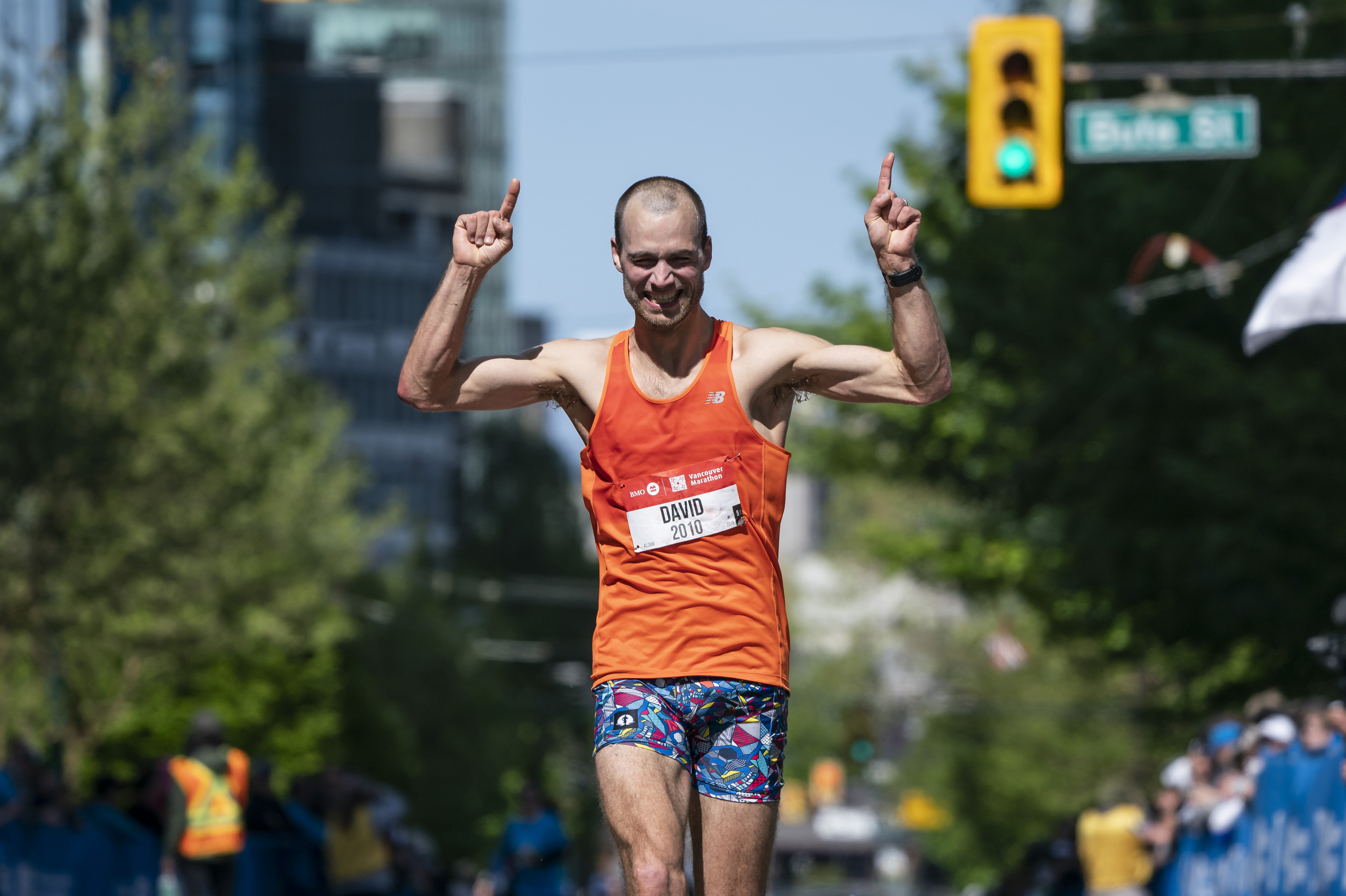 [hr]

[hr]