To acknowledge the special role community plays in the success of the BMO Vancouver Marathon, awards will be presented to groups for cheering, volunteering, and supporting the event. The Community Awards recognize, celebrate and motivate community groups that contribute to the event as volunteers, spectators and stakeholders.
Volunteers play a vital role at the BMO Vancouver Marathon. Nearly 4,000 volunteers contribute 16,000 hours over several months to help stage the event. The Community Awards honour those groups who are most enthusiastic and demonstrate a commitment to the mission, vision, and values of the Society.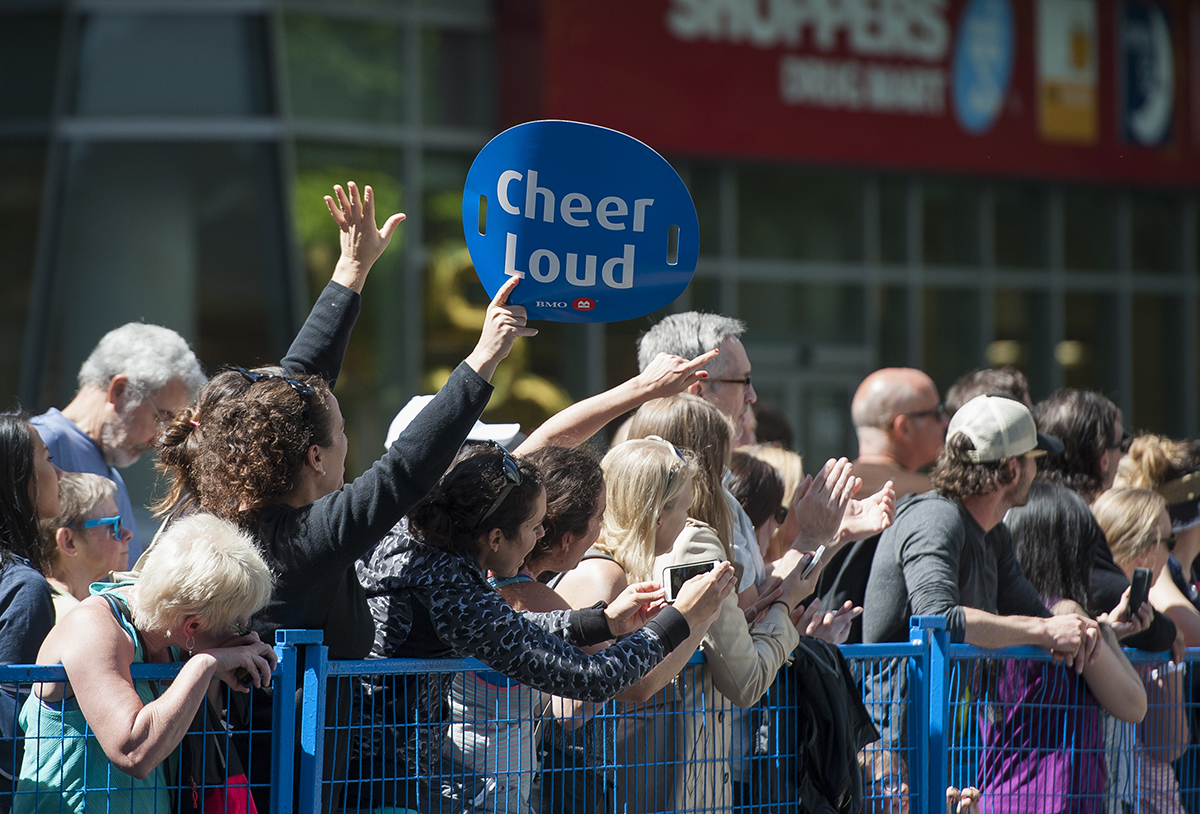 The Community Awards recognize and celebrate community groups who participate as volunteers in the BMO Vancouver Marathon. Awards will be distributed to volunteer groups that meet and exceed the award criteria.
Award Criteria
The Community Award is open to any community group (a club, society, charity, non-profit, school, college, university or association that is organized and operated without the purpose of making a profit).
The award judging criteria requires that community groups:
Provide a minimum of 15 or more volunteers
Create a fun and memorable experience for volunteers, officials, spectators, runners and community
Demonstrate community spirit and enthusiasm for the event, runners, and spectators
Uphold the values of the Society
Demonstrate a commitment to the safety of runners, volunteers, spectators and other stakeholders
Presentation
The Vancouver International Marathon Society, the non-profit organization responsible for BMO Vancouver Marathon, will select the winners.
Short-listed finalists will be advised and notified in writing prior to the award presentation. A representative of the volunteer group must be present in order to win and receive the cheque. If not present, the award will be handed to the next group on the shortlist.
Awards will be presented after the marathon event at the Community Awards Celebration in late May.