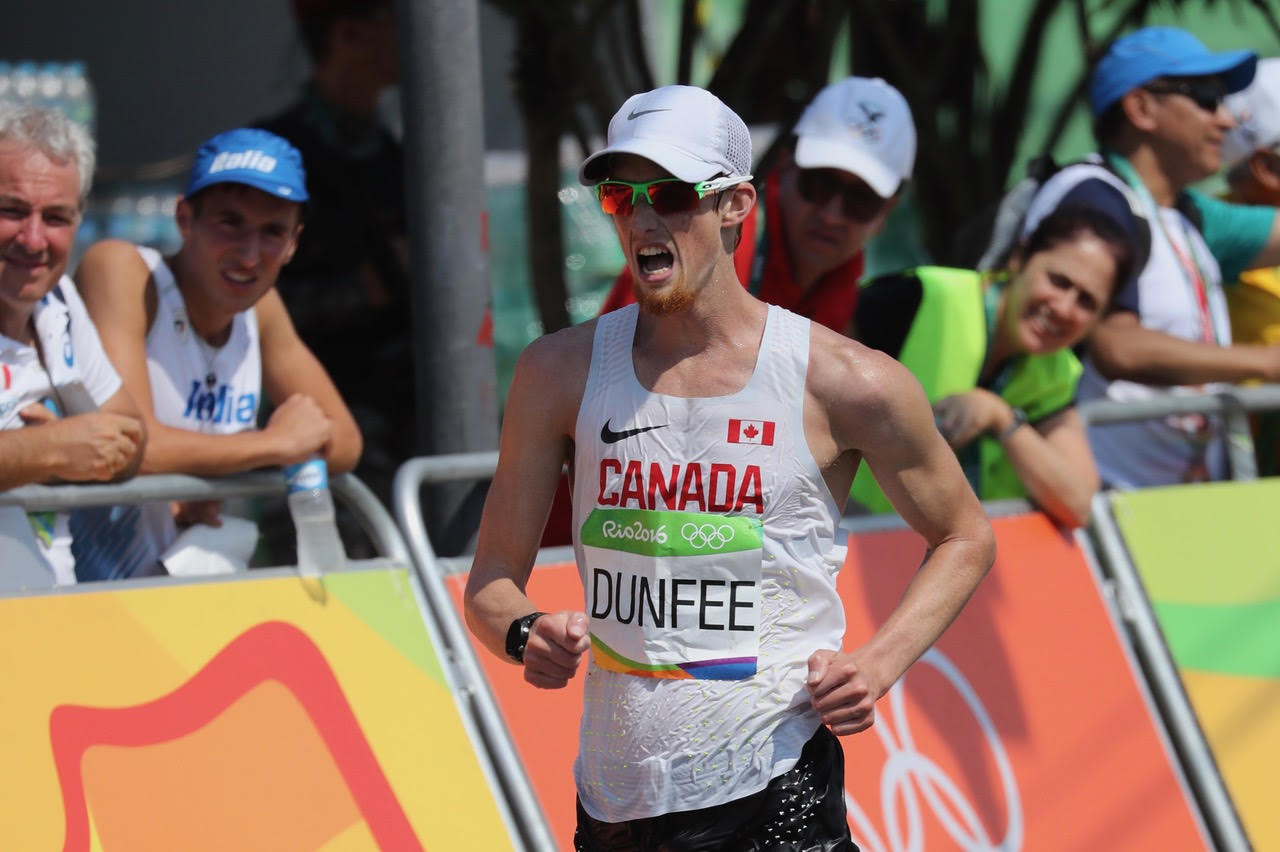 Canadian Olympic Athlete Evan Dunfee will be race walking the 2017 BMO Vancouver Marathon. Photo: courtesy of Evan Dunfee
In his words:
I am actually here this year in Vancouver, which made it an easy decision. I think I have been away the last three years for it so it has just never worked out.
Basically in heavy training I am doing two Marathons a week (40-45KM sessions) and most of those are on my own. So to be able to get out and be surrounded by such motivated runners, I am super excited. The course is absolutely beautiful, but I am lucky there won't be any judges out there because I don't think I will be adhering to the one-foot on the ground rule coming down the hill from UBC!
My expectations for the race are low. I am heading to Peru a few days later to race our Pan-Am Race Walk Cup the following weekend so it will really just be a training walk. I will be aiming for something around
3:10-3:15
. At my quickest I think I could go low three hours,
3:02-3:05
.
What I am most looking forward to pulling people along to PBs…
What I am most looking forward to though is pulling people along to PB's! No one likes getting passed by a walker so I'm hoping in those final 5KM I can push people out of fear of embarrassment to run quicker than they ever have before, which would be a job well done for me!
Evan Dunfee
Canada
---
MARATHON | HALF MARATHON | 8KM | RELAY | WALK | KIDS RUN | PHOTOS | ABOUT US | AWARDS | SINCE 1972
---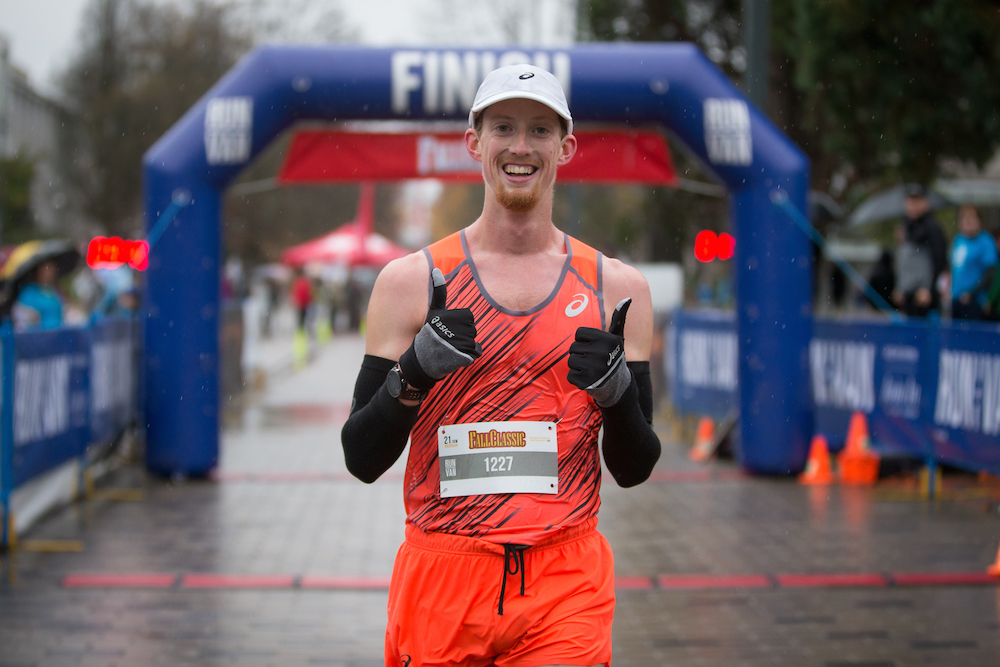 Evan Dunfee won the Fall Classic Half Marathon in 1:10. Photo: Preston Emerson, Go Time Photography / RUNVAN®
Dunfee won the Vancouver International Marathon Society's last event, the Fall Classic Run at UBC in November. The Olympic race walker ran the course, before deciding to race walk the last few meters to cross the Finish Line in first. Dunfee finished with an impressive Half Marathon time of 1:10:44.
About the Vancouver International Marathon Society: The non-profit Vancouver International Marathon Society is the annual organizer of the BMO Vancouver Marathon, Granville Island Turkey Trot, and Fall Classic. To learn more and score the RUNVAN® Hat-trick, visit runvan.org
Join in during the BMO Vancouver Marathon weekend in May!
MARATHON | HALF MARATHON | 8KM | RELAY | WALK | KIDS RUN | PHOTOS | ABOUT US | AWARDS | SINCE 1972
---
---