Over $14.9 million has been raised for charitable causes by runners through our RUN4HOPE program. Learn more and become a charity runner here.
BC CANCER FOUNDATION: MOVING THE DIAL ON CANCER RESEARCH AND CARE
Nearly eight million people around the globe will die of cancer this year, and this number is expected to increase to 13.2 million people per year by 2030. In B.C., close to 30,000 people will be diagnosed with cancer and more than 10,000 will die because of it in 2018.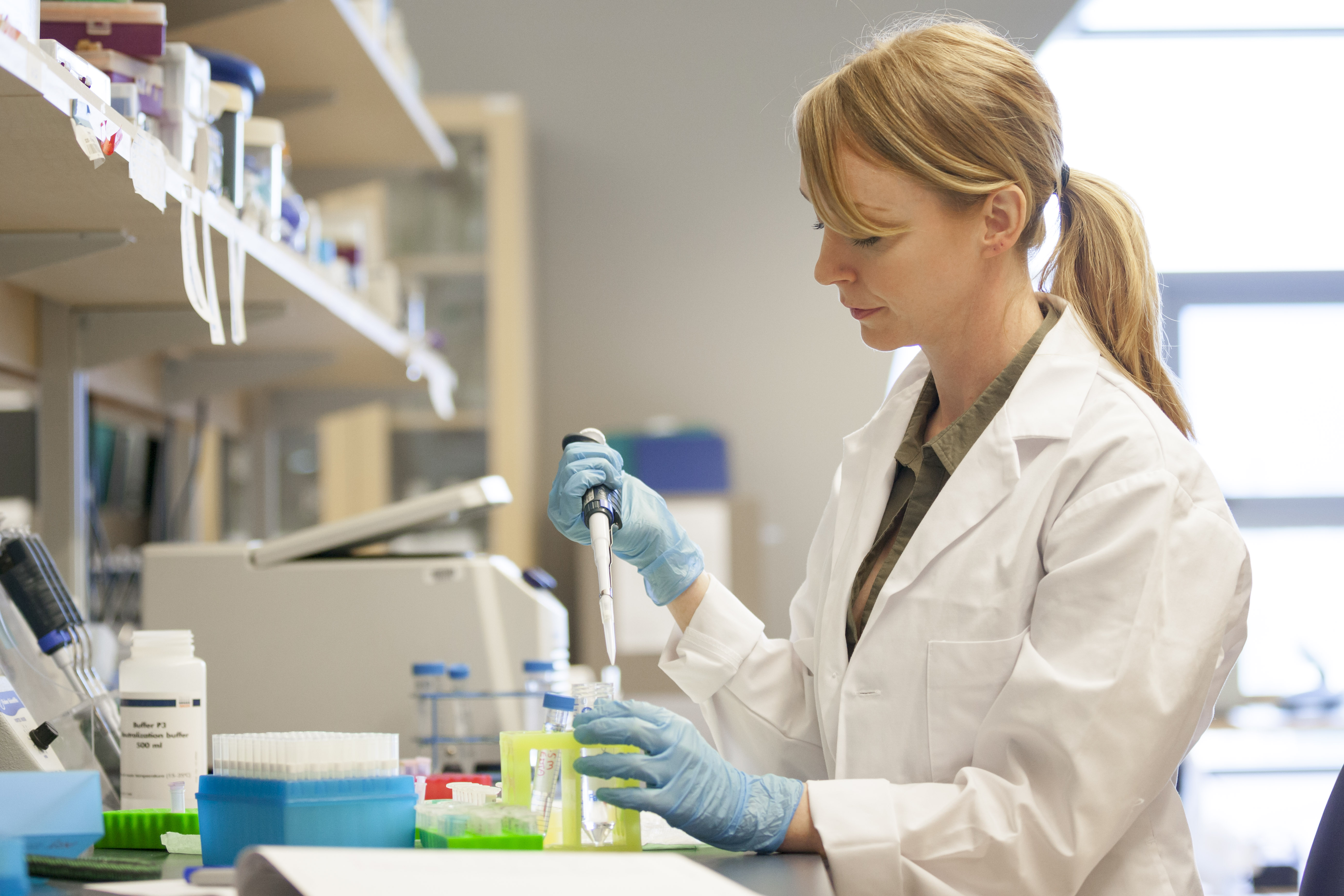 The number of cancer cases in B.C. alone is expected to increase by 60% in the next 15 years.
As the fundraising partner of BC Cancer and the largest funder of cancer research in the province, the BC Cancer Foundation works to change these sobering numbers and improve outcomes for people impacted by the disease.
The generosity of BC Cancer Foundation donors has already had an immense impact on the cancer landscape, helping move the dial forward when it comes to supporting the latest breakthroughs in research and enhancements to patient care.
As a result, BC Cancer has become a world-leader in cancer discovery, paving a new path for the prevention and treatment of this disease. British Columbians continue to have some of the best outcomes in the country, if not the world, because of these breakthroughs.
Innovation, ground-breaking research, precision treatment discoveries, early detection through enhanced screening and advancements to care have already changed the outcome for many patients.
Over the years, BC Cancer achievements have made a significant impact – highlights include:
1996: BC Cancer completed Canada's first clinical trial of a gene therapy intended to trigger patients' immune systems to fight cancer.
2000: researchers determined that children who use a broad-spectrum, high-sun SPF sunscreen develop significantly fewer moles that can lead to melanoma. The three-year study involved hundreds of B.C. school children and was the first randomized study of its time.
2002: BC Cancer launched the tumour tissue repository, the first of its kind in Canada, which provides tissue and related clinical data to researchers seeking to develop new patient-specific treatments.
2009: for the first time in history, all three billion letters in the DNA sequence of a metastatic lobular breast cancer tumour are decoded.
BC Cancer continues to innovate and conduct world-leading research and enhancements to patient care, and funds raised at this year's BMO Vancouver Marathon RUN4HOPE will help support the next wave of treatment options and enhancement initiatives, providing new hope to families across our province facing this disease.
Please join our team as one of our BC Cancer Foundation runners and help us change the outcome for British Columbians facing cancer. To learn more about our efforts, visit bccancerfoundation.com.
Facebook: www.facebook.com/bccancerfoundation
Twitter/Instagram: @bccancerfdn
---
About BC Cancer Foundation
At the BC Cancer Foundation we believe that with your help BC CAN make a difference in the lives of all British Columbians. One in two people in our province will face cancer in their lifetime and we're igniting progress to break down cancer, piece by piece, in the labs and clinics. BC CAN improve treatments for patients, harness genomics to save lives, and prevent cancer for the next generation. By working with people like you, we are confident that BC CAN change the outcome for each person facing this disease. With incredible leaps in science and technology and the generous support of donors, BC Cancer is breaking new ground in genomics, immunology and nuclear medicine. This will lead to prevention in high risk families, better treatments with fewer side effects and ultimately improved health and longevity for people impacted by cancer. We are actively working with our 100,000 donors and communities across B.C. to inspire investment in BC Cancer and our provincial teams of world-leading researchers, oncologists and care providers. Together, BC CAN break down cancer.
Run & Fundraise. Make a Donation.
About RUN4HOPE
RUN4HOPE is the charity program for the BMO Vancouver Marathon, with goals to raise funds for social impact and community good, plus foster a spirit of community celebration. The program provides value to charities, and charitable options for participants, enabling runners to fundraise and/or donate to charities. Run and give! The event's RUN4HOPE program has helped runners raise more than $14.9 million for charity and community good.