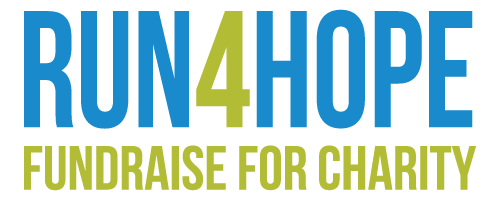 RUN4HOPE is the charity program of the BMO Vancouver Marathon, with goals to raise funds for social impact and community good, plus foster a spirit of community celebration. RUN4HOPE provides value to charities, and charitable options for participants, enabling runners to fundraise and/or donate to charities. Run & Give! Organized by the local non-profit RUNVAN®, the event's RUN4HOPE program has helped runners like you raise over $15 million for charity. Thank you!
Raise $400 for an official RUN4HOPE charity, and our non-profit RUNVAN® will reimburse your race registration 20%
---
Run to Transform Your Community
The only thing more exhilarating than completing a challenge is knowing that you've done it while aiding a worthy cause. Community is vital to our well-being, to provide and share happiness, encouragement and trust, and this is exactly what St. John Ambulance BC & Yukon stands for.
While St. John Ambulance is widely known for first aid, many people don't know that it's a registered charity, offering an array of programs and services that make a tremendous impact in people's lives within the community.
Community matters to us, as it does to you! While a marathon is a success all on its own, having something to run for can prove to make crossing that finish line even more rewarding. By choosing to run for St. John Ambulance BC & Yukon during the 2020 BMO Vancouver Marathon, you're helping your communities become safer, healthier and happier.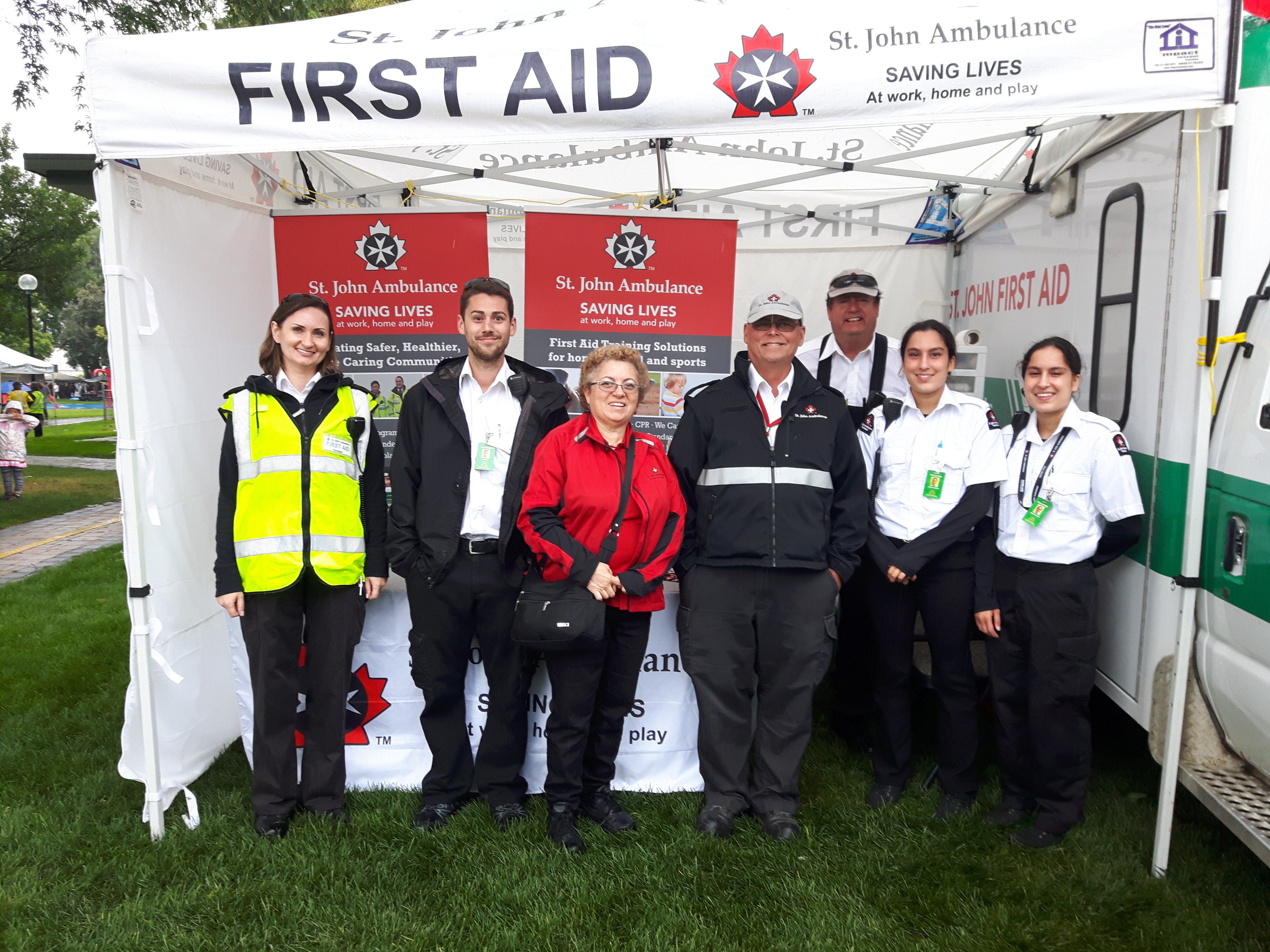 St. John Ambulance works to improve British Columbians' health, safety and quality of life. We provide first aid and CPR training, equip people with safety supplies and deliver charitable volunteer-based community service programs.
St. John Ambulance volunteers dedicate themselves to making a difference in their local communities. Through our Therapy Dog Program, volunteer pups and their handlers visit facilities across the province like hospitals and care homes to spread comfort and joy to the sick, the elderly and the lonely. They also regularly visit universities to help destress students, libraries to provide encouragement to children learning how to read, and even the Vancouver Airport to give some cuddles to nervous or stressed travelers!
"I love the SJA Therapy Dog Program because we make a difference. Seeing how much positive impact these dogs have on everyone and anyone; whether it be staff, students, the elderly or young students; just phenomenal. They can't help but smile or share their stories of their dog or wanting a dog." – Melanie Schumacher, North Shore Therapy Dog Program volunteer.
Through our Medical First Responder Program, lifesaving first aid is provided by volunteers at thousands of local events across the province. They give their time to sporting and recreational events, concerts, holiday celebrations and more to ensure attendees are always safe and happy from injuries or emergencies. Outside of providing first aid, this program allows our volunteers to connect with their community more and create memorable interactions.
Through our Youth Program, young volunteers gain confidence and learn leadership and team-building skills, while also undertaking first aid and emergency response training. They take part in leadership camps, field trips and first aid competitions as well as important community service initiatives including local soup kitchens. Through these activities, our youth volunteers can feel empowered to grow into confident, community leaders.
"I see the impact of our volunteers every week. They are dedicated to making a difference and strive to do even more. To all Run4Hope participants who choose to support St. John Ambulance BC & Yukon for this year's Vancouver BMO Marathon, thank you. You make our charity's mission to save and care for lives possible." – Karen Macpherson, CEO, St. John Ambulance BC & Yukon.
Please help us make a difference by joining St. John Ambulance's 2020 BMO Vancouver Marathon team. You too can make a tremendous community impact.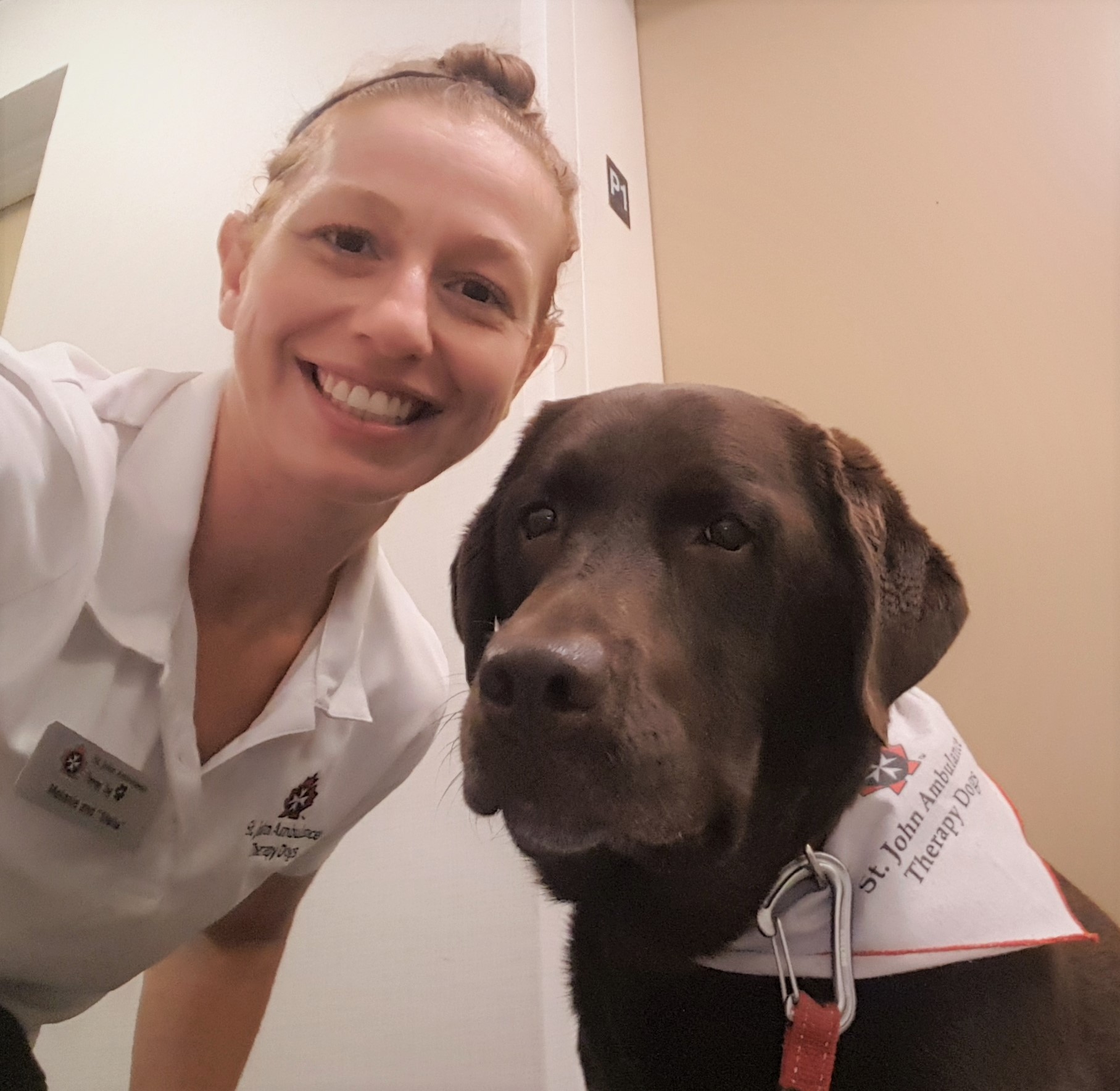 About St. John Ambulance, BC & Yukon
With over 2,700 active volunteers, St. John Ambulance's mission is to enable Canadians to improve their health, safety, and quality of life. We carry this out by providing lifesaving first aid and CPR training, equipping people with safety supplies such as AEDs and Emergency Preparedness Kits, and serving our communities to further health and well-being. We make an impact by providing first aid at community events and in national emergencies, facilitating therapy dog visits to those in need of a furry friend, and mentoring youth to become leaders through training and service to the community. We also continue to be engaged with community needs through lifesaving initiatives such as spreading publicly accessible AED awareness and enhancing opioid response within the public. Run with us to ensure better, healthier, and safer places for everyone to work, live, and play!

Take your race to another level. Run and raise funds for one of our Official Charity Partners to enjoy a more meaningful run. Raise $400 for your charity, and our non-profit RUNVAN® will reimburse your race registration 20%. Charity runners may choose to then give those savings back to their charity of choice.
---