Over $14.9 million has been raised for charitable causes by runners through our RUN4HOPE program. Learn more and become a charity runner here.
THE WALKING SCHOOL BUS: RACE TO THE START LINE! THE SUPPORTERS WHO FUEL THE WALKING SCHOOL BUS
March 31 is the final day to join TWSB at the BMO Vancouver Marathon and receive a charity discount!


As we approach the BMO Vancouver Marathon on May 6, The Walking School Bus is gearing up and is on track with the goal to run alongside 100 of our supporters which will enable us to purchase a school bus!
At The Walking School Bus, our biggest strength is in our underlying value for diversity. As a research-based organization, we apply this virtue through collaboration with experts in a range of fields; from economics, cultural studies, nutrition, mathematics (linear programming), engineering, and more. This challenges us to ensure that the research we initiate is holistically and wholesomely thought-through and enacted to achieve access to education. Our inspired researchers maintain this same value, enabling us to take full advantage of the range of experts we collaborate with, as well as applying a similar collaborative approach in the communities we work with abroad.
Our communities in Uganda and India share this same virtue. We take pride in working with interfaith schools that prioritize their communities working together with the goal of unified education. The results of this unique schooling element has led to students receiving phenomenal results on national exams, the uniting of previously disparate communities, and the achievement of higher rates of economic prosperity in communities. This, again proving the unique power of diversity in achieving access to education.
Much like how The Walking School Bus approaches its operations, in anticipation of Team TWSB's participation in the BMO Vancouver Marathon, we have taken the opportunity to highlight the diversity in our supporters. Earlier this year, TWSB launched 'Our Stories', a campaign to exhibit the many supporters who have joined TWSB in its mission and who share the belief of collaboration to achieve access to education. We have chosen to highlight some of the individuals who have been our fans, collaborators, researchers, advisors, and most importantly, our friends. Because as The Walking School Bus continues to work alongside and empower communities, we can only do so through the support of the multitude of talented individuals who energize our operations.
The Our Stories campaign has been an outlet for us to share and highlight some of the incredible people who have joined this movement. They have chosen to run and fundraise with us, to keep the successes of our projects a reality. Learn more about Our Stories and see how talented individuals working together have exhibited empowering the next generation through education: thewalkingschoolbus.com/bmo.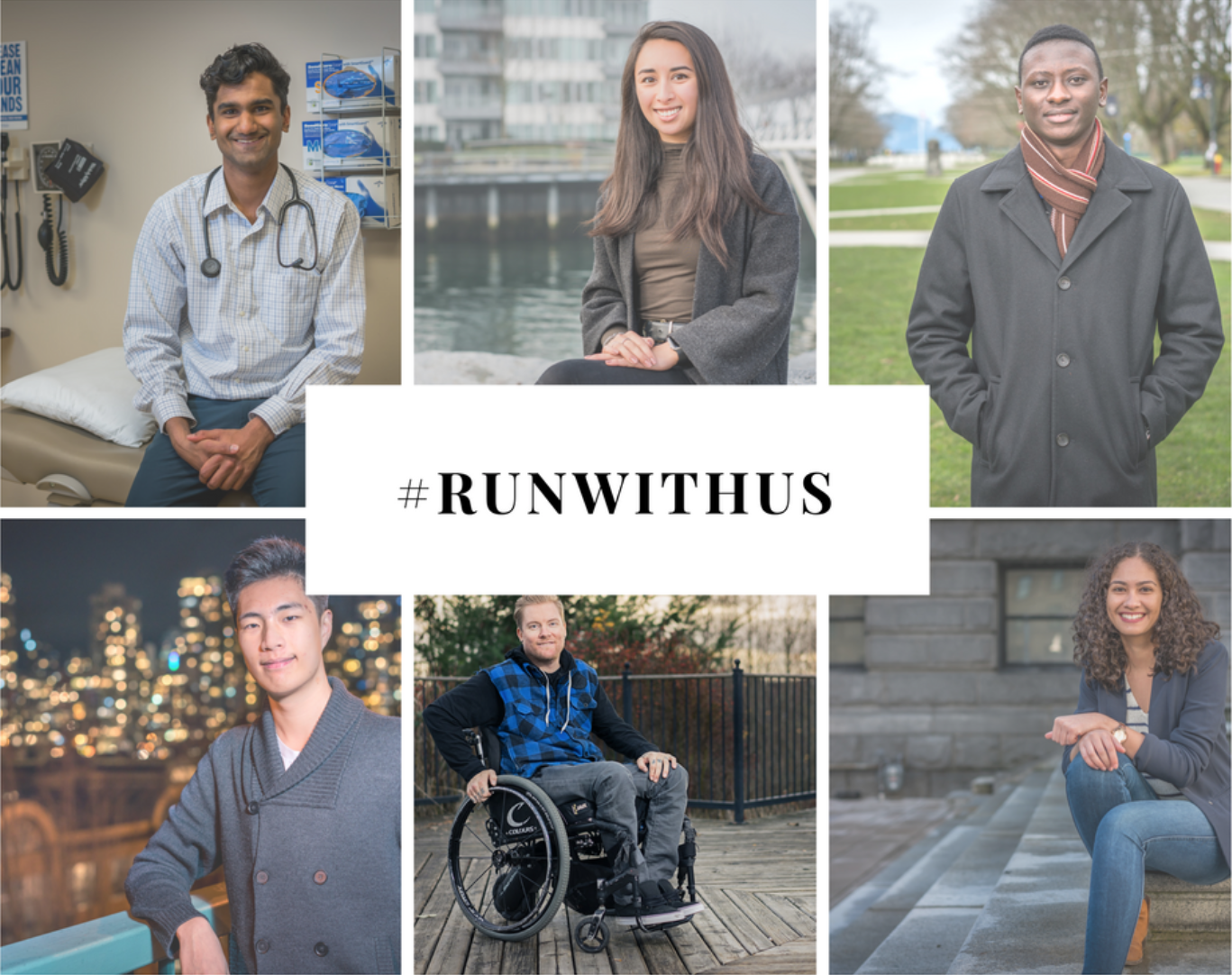 #RunWithUs! March 31 is the final day to sign up with TWSB and receive a charity discount! Run for a cause and join us at the start line!
#RaceTo100 #InspireResearch #InspireEducation #InspireEmpowerment
Learn more:
Website | Facebook | Twitter | Instagram | LinkedIn
---
About The Walking School Bus
The Walking School Bus supports access to education by providing a holistic approach to educational attainment. This three-prong approach of Access, Nutrition, and Curriculum helps students get to school, ensures they're well fed, and improves their curriculum.
Learn what Business Insider has to say about their sustainable School Bus Model and what Anderson Cooper thinks about their Reading Program.
Run & Fundraise. Make a Donation.
About RUN4HOPE
RUN4HOPE is the charity program for the BMO Vancouver Marathon, with goals to raise funds for social impact and community good, plus foster a spirit of community celebration. The program provides value to charities, and charitable options for participants, enabling runners to fundraise and/or donate to charities. Run and give! The event's RUN4HOPE program has helped runners raise more than $14.9 million for charity and community good.