Last year's Half Marathon champion & Olympian Natasha Wodak shares her race day tips and tell us her favourite things about Vancouver, BC.
RUNNER SPOTLIGHT: NATASHA WODAK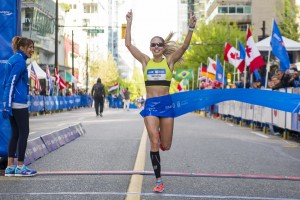 BC Native Natasha Wodak has won the BMO Vancouver Half Marathon three times, so it's fair to say she's an expert when it comes to running Vancouver in May. Regarded as one of Canada's top distance runners, Natasha has represented Team Canada at the Rio 2016 Summer Olympic Games and holds the Canadian record for the 10,000m.
The Half Marathon course features a unique cultural perspective of Vancouver, taking runners across the Cambie Street Bridge and through some of Vancouver's most diverse and history-filled neighbourhoods.
Read Natasha's interview below.
---
1 RUNVAN® – Why do you love running in Vancouver, BC?
We are surrounded by mountains and oceans – it doesn't get much more beautiful than that! There are abundant places to run around the city. Stanley Park trails, the Seawall, Jericho Beach, Pacific Spirit Park, and Queen Elizabeth Park, to name a few, are all spectacular places to run with great trails/paths and nice views.
2. What are your highlights of the BMO Vancouver Marathon?
My favourite part of the BMO Vancouver Half Marathon course is when we run over the Cambie Bridge into the downtown core. We are coming off a big downhill and you are just rolling along into our beautiful city! Speaking of that downhill, here is my important piece of advice: don't go too hard in the first 5KM! It is a mistake many make. But trust me, it'll catch up to you in those final 5KM when you are rolling through the hills of Stanley Park. Remember to save something for that hard part of the race.
With all Half Marathons, my race strategy remains the same. Start conservative for the first 10KM and then pick it up. This is what I did in last year's Half Marathon, and I passed into first place just after 15KM. It always feels better to pass people in the last half of the race rather than get passed!
3. What's your current training schedule?
I run about 100KM a week, plus 2-3 hours of cross training (pool training & elliptical). A typical week looks something like this:
Monday: AM – 40″ pool run. PM – 10KM easy run plus drills & strides. One hour strength & conditioning
Tuesday: AM – Easy 6KM shakeout run. PM – Interval session. Full warm-up and warm-down.
Wednesday: AM – 45″ pool run or elliptical. PM – 10-12KM easy run plus drills, strides and stairs.
Thursday: AM – 10-12KM progression/tempo run aiming to get down to Half Marathon pace. PM – Strength training with trainer.
Friday: Freedom Friday. I always take one day off a week to let my body recover. 1 hour of hot yoga.
Saturday: AM – Interval session. Full warm-up and warm-down. PM – 6KM easy shakeout run or off.
Sunday: Long run (18-24KM). Core work afterwards.
4. Marathon gear checklist. What do you travel with on Race Day?
Pro-tip: Have everything set up before your race and never race in anything you haven't worn before!
Your race number
Shoes & socks
A Power gel stuffed in sports bra
Water bottle full of nuun
TIUX compression socks
Shorts & tank top
Sunglasses, if it's sunny. Hat, if it's raining.
Light gloves
Jacket and pants to wear before and after
CLIF energy bar
Extra hair elastics
Ibuprofen
My lacrosse ball to roll my foot before
Earphones to listen to music before (or during warm-up)
5. What are your favourite tracks come race week?
I like techno/dance stuff. Some of my favourite running tunes include:
Body – Loud Luxury
Who Do You Think Of? (Zac Samuel Remix) – M.O.
Thunder – Imagine Dragons
Feeling Alive – Lasgo
Dancing On My Own (Tiesto Remix) – Calum Scott
6. What are your favourite tourist attractions or places to visit while in Vancouver and BC?
There are so many!
Rent bikes and go around the Seawall. Stop at Prospect Point to get ice-cream and take some amazing pictures. Venture into Stanley Park and check out the Rose Gardens. If you have little ones, go to the Vancouver Aquarium.
Day trip to North Vancouver. Capilano Suspension Bridge tour. Hike the Grouse Grind (or take Gondola up). Have lunch at the top and visit the Grizzly Bear Sanctuary. Head to Lonsdale Quay on the water and have a nice coffee looking out to Downtown Vancouver. Take the sea bus back to Vancouver.
Spend the day in Kits. Go to the beach. Paddle board. Rent kayaks. Have dinner on the beach.
My favourite places to eat are Cactus Club, the Flying Pig, Carderos and Fishworks for casual, and Bacchus Lounge, Yew, Salmon House, Brix, Black & Blue, and Blue Water Cafe for upscale.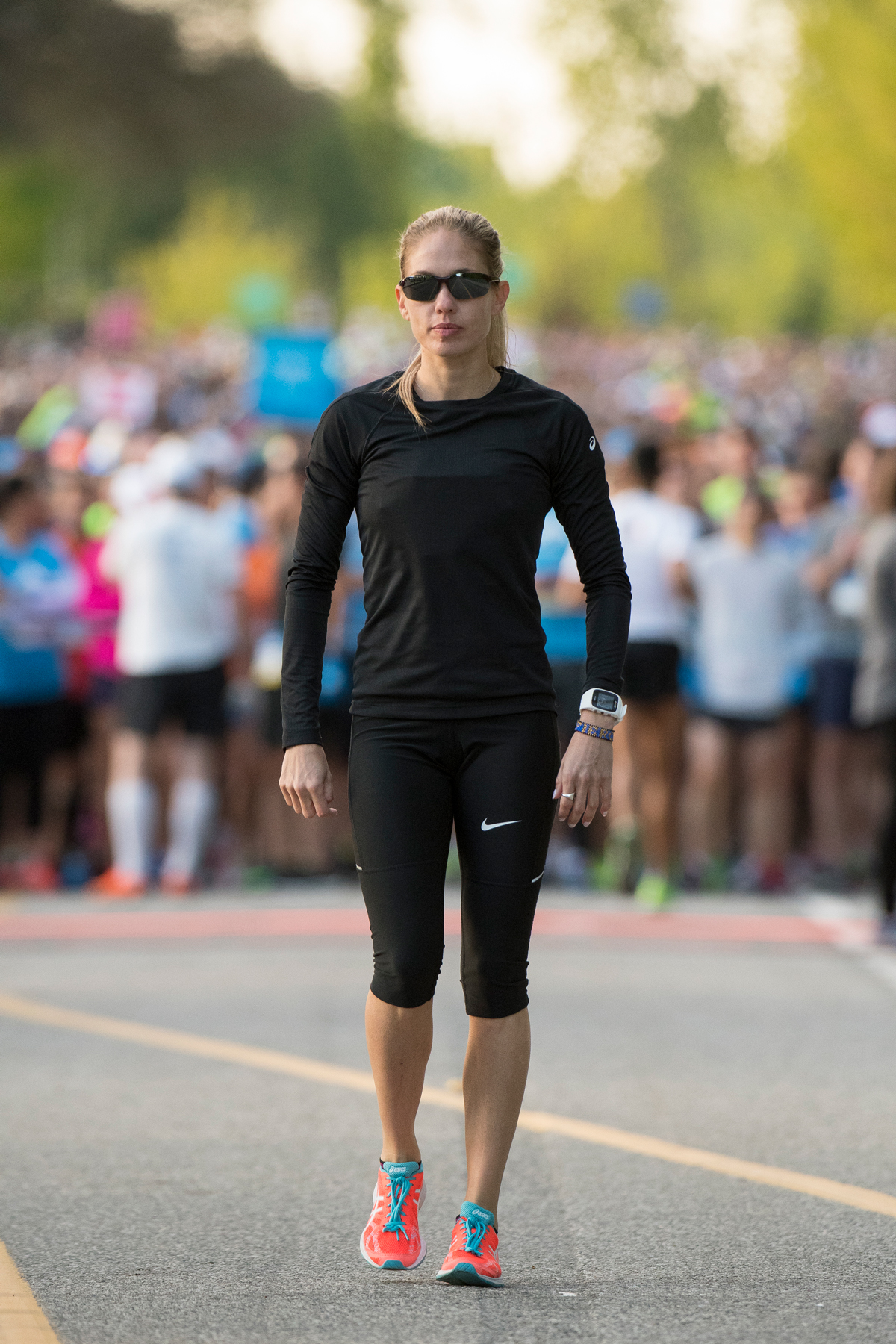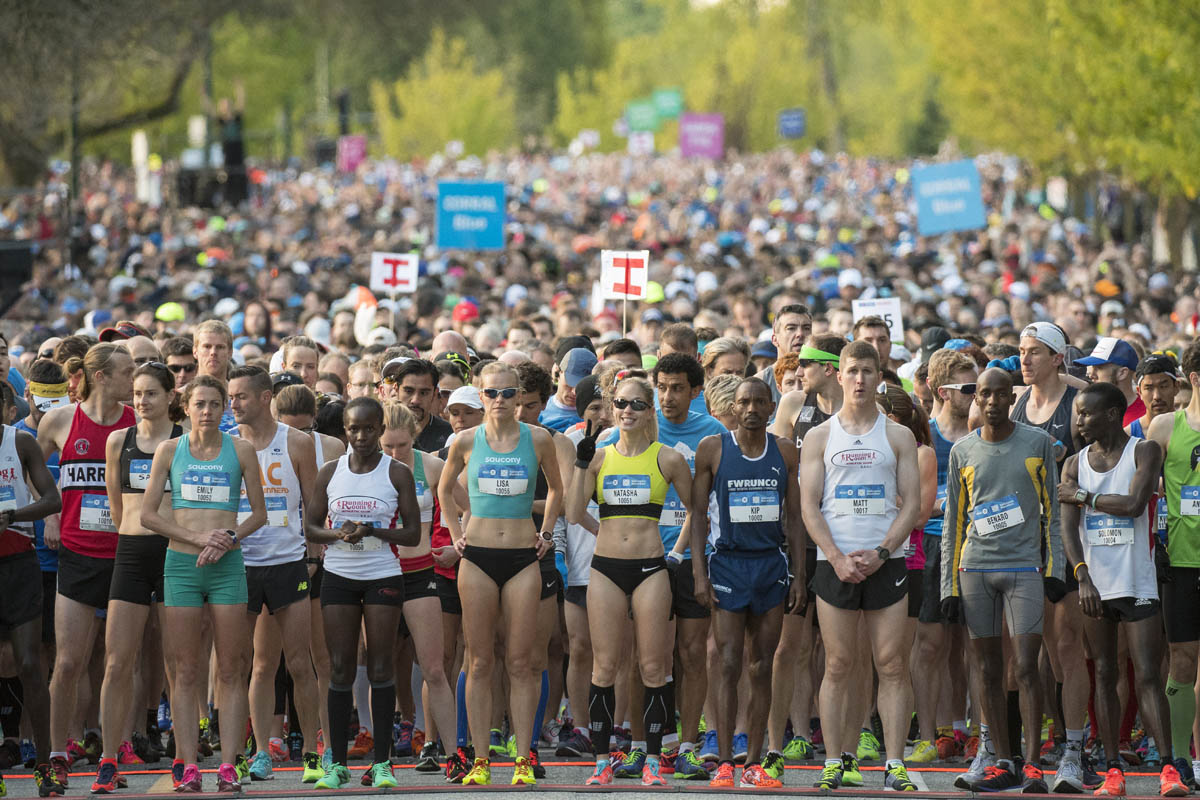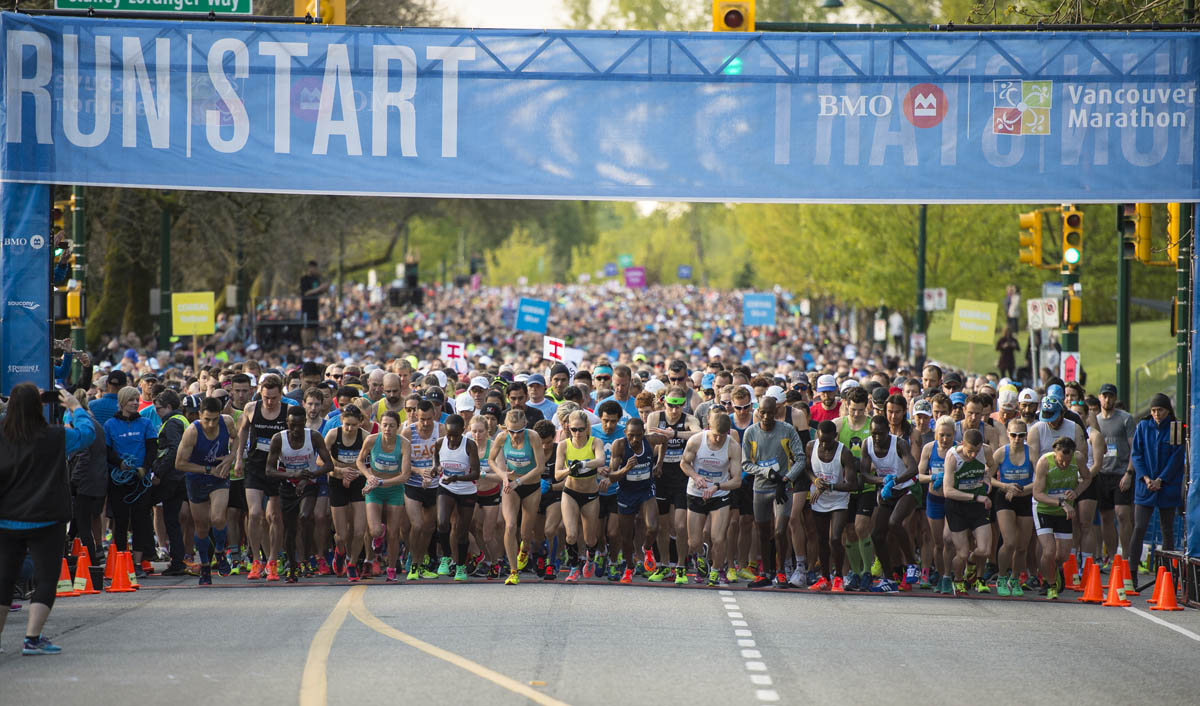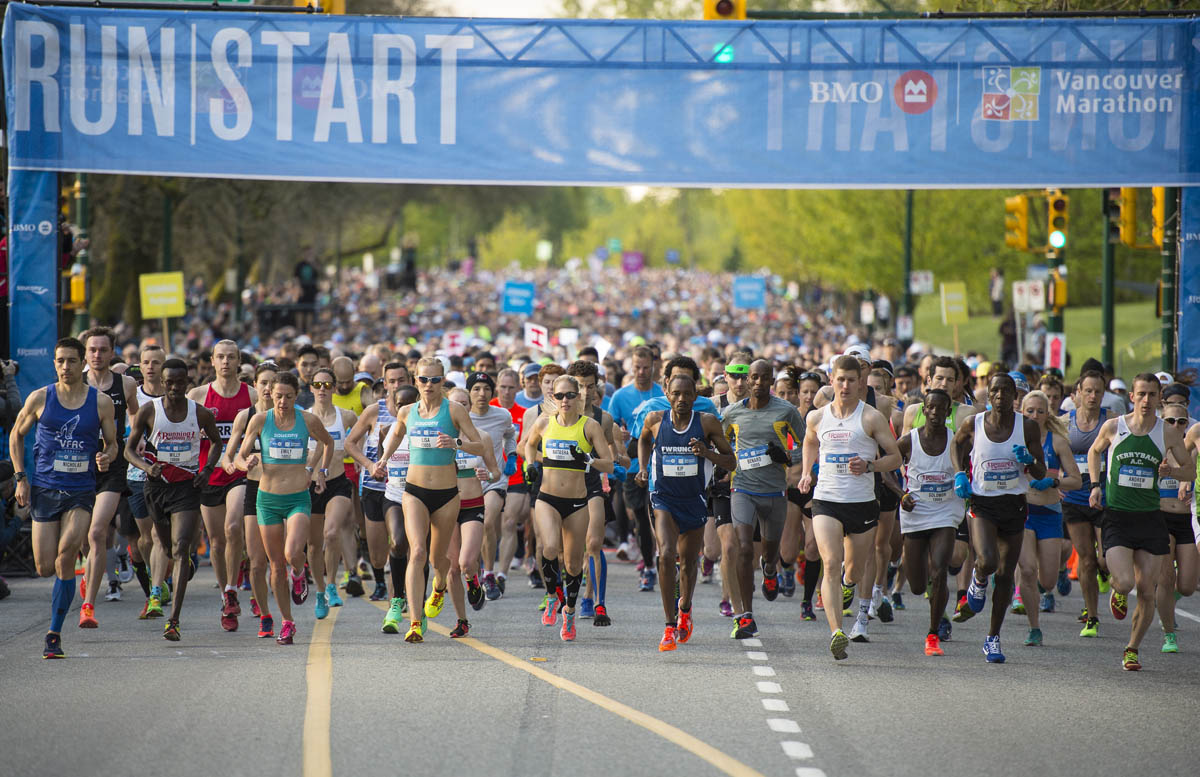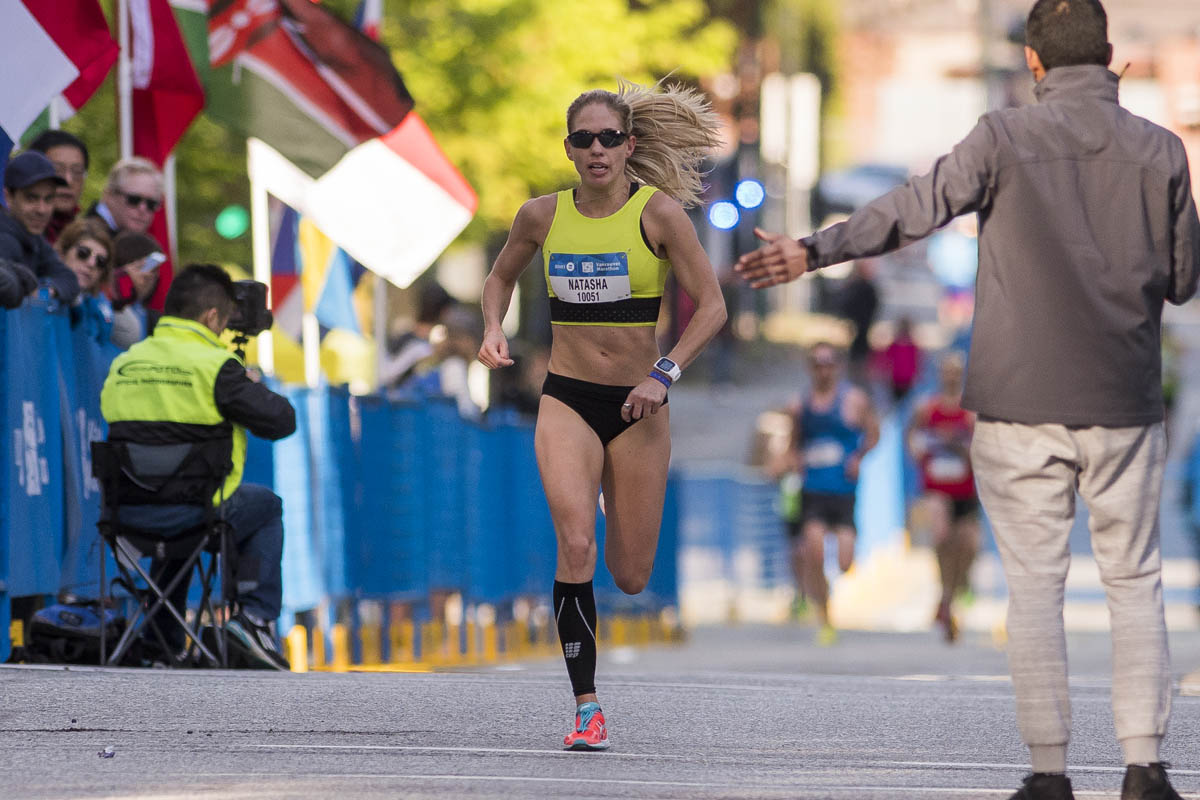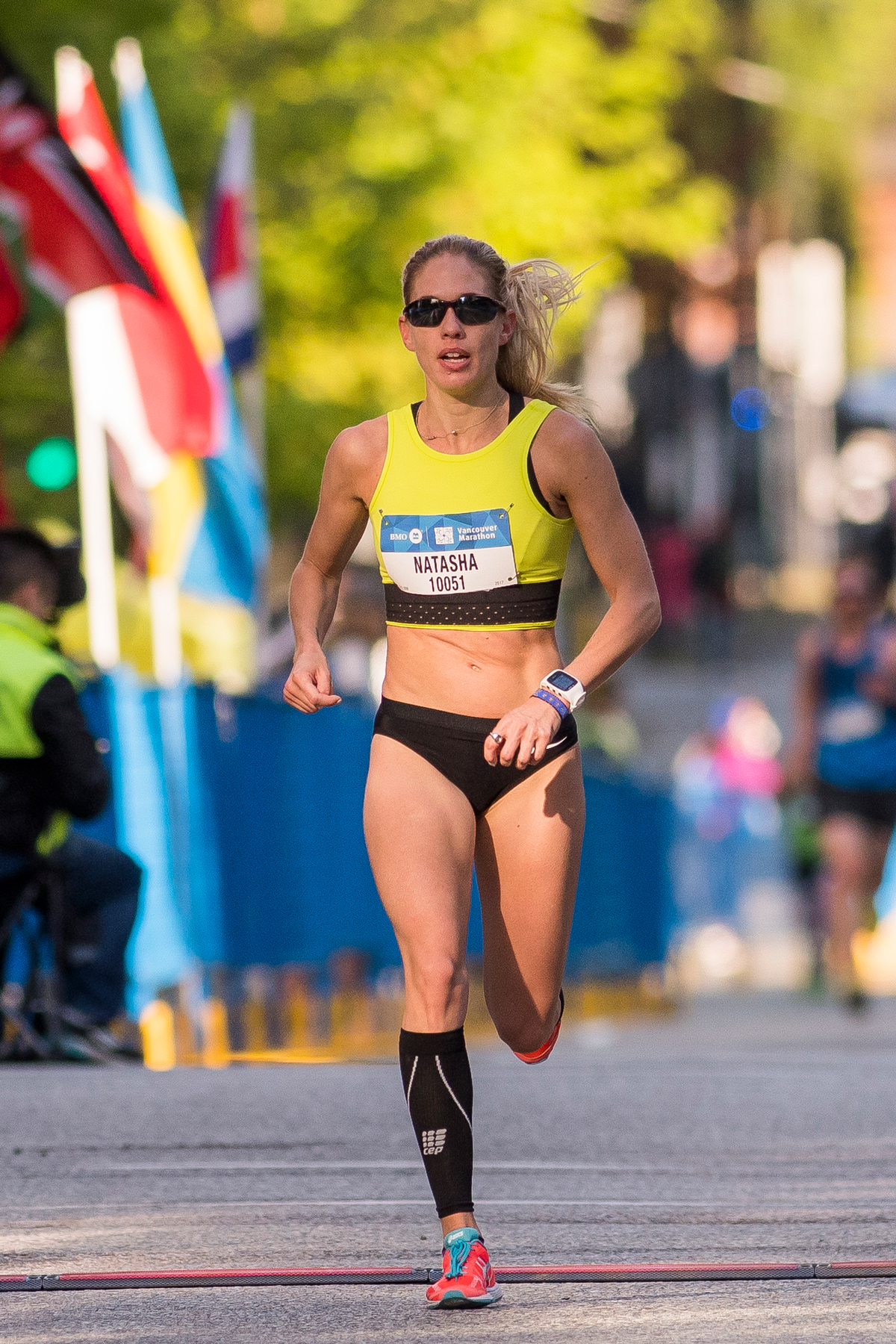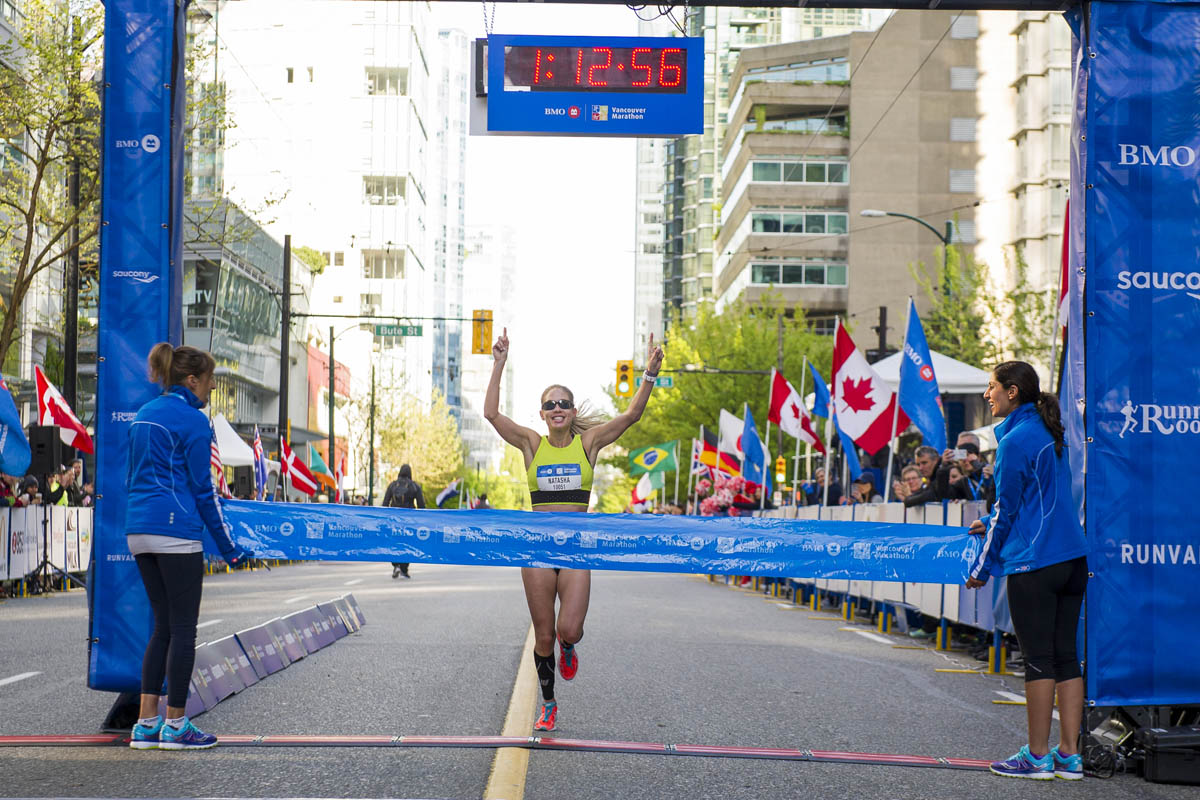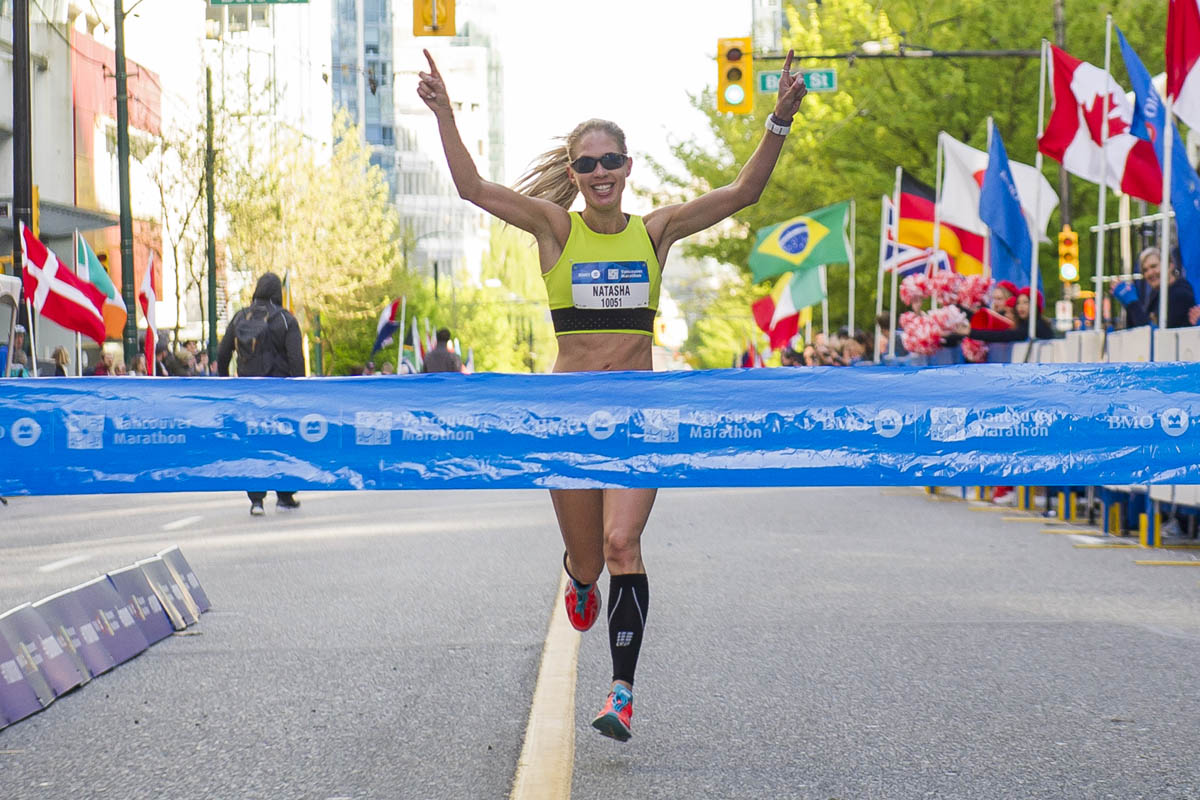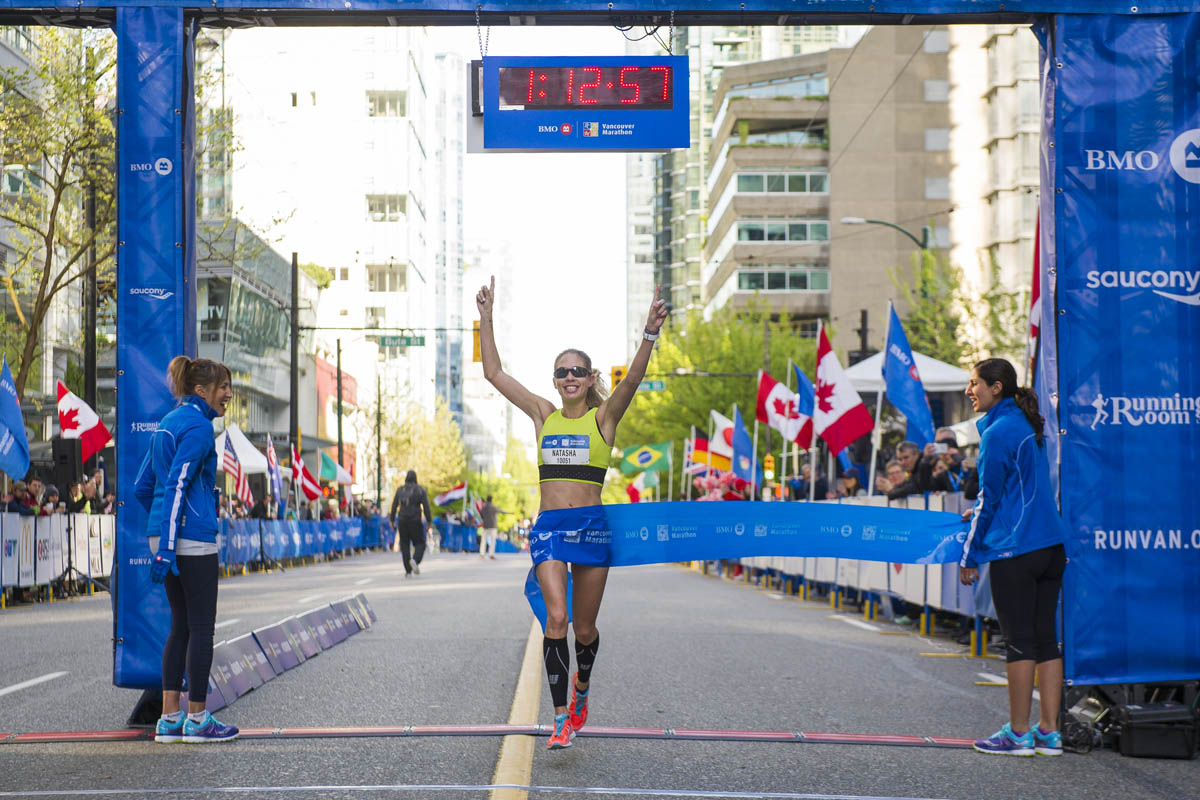 Photos by Christopher Morris and Richard Lam / RUNVAN®
---
Join the Elites!
This is one of the rare sports where you can compete on the same stage as Elite Athletes.
Join runners from 65+ countries at our Marathon event in May – run, cheer or volunteer.
Register Now! Book Your Hotel Extend Your Stay View Photos Race Awards