Event up-date: Runners from over 60 countries, and nearly all American States, have already registered for this year's BMO Vancouver Marathon race weekend! Still calling runners from Delaware, Montana and N. Dakota, USA! Email our non-profit for a special offer: [email protected]

ALLISON MACSAS
Last year's Women's runner-up, Allison Macsas of USA will be returning to compete in the 2017 BMO Vancouver Marathon.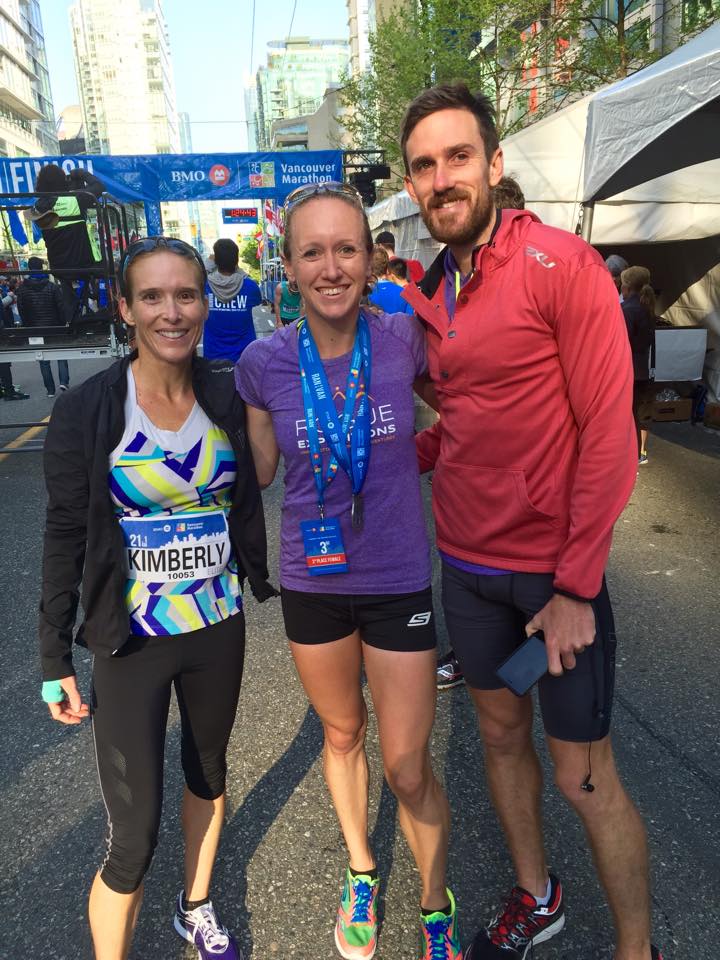 I first came to Vancouver in 2011 in pursuit of a US Olympic Marathon Trials qualifying time. After missing the mark by mere seconds during a hot and humid Houston Marathon a few months earlier, I chose Vancouver based strictly on geography: surely Canada would be cold! Luckily I was right and I got my qualifier with a couple of minutes to spare, but it wasn't just the weather that convinced me to return the following year! For me, this race had it all: beautiful scenery, an easy-to-navigate city, people so friendly that it was almost a cliché and a perfect big-but-not-too-big field size.
I've returned to this race almost every year since and have run faster than the previous year each and every time, though my preparation style has changed dramatically. Back in 2011, I was part of a post-collegiate professional team while also holding down a full time job as a graphic designer and a coach with Rogue Running in Austin. My training schedule in those days looked like what you would expect from someone trying to compete on the elite level: a strict routine of 100 mile weeks, regular core strength sessions and frequent visits to various bodywork professionals to help me hold it all together. Though my performances continually improved, I was always on the brink of burn out.
I've returned to this race almost every year since…
2012 was a pivotal year for me. I had a great experience and ran a huge PB at the Olympic Trials, but was done after that. I left the team that I had been part of and began to do some trail running instead – just for fun. This mental and physical break also resulted in a trip to Morocco, where my now-fiance and I had a lightbulb moment in the Sahara desert – let's come back here and go running! It was a small idea at first; I figured that I could use my coaching connections to convince ten people to go do a running trip in Morocco. Gabe and I had both done lots of long-term traveling, and he had lots of experience in the guiding industry; why not combine our skills for a fun, one-time race alternative? Surely I wasn't the only one burnt out on marathon training.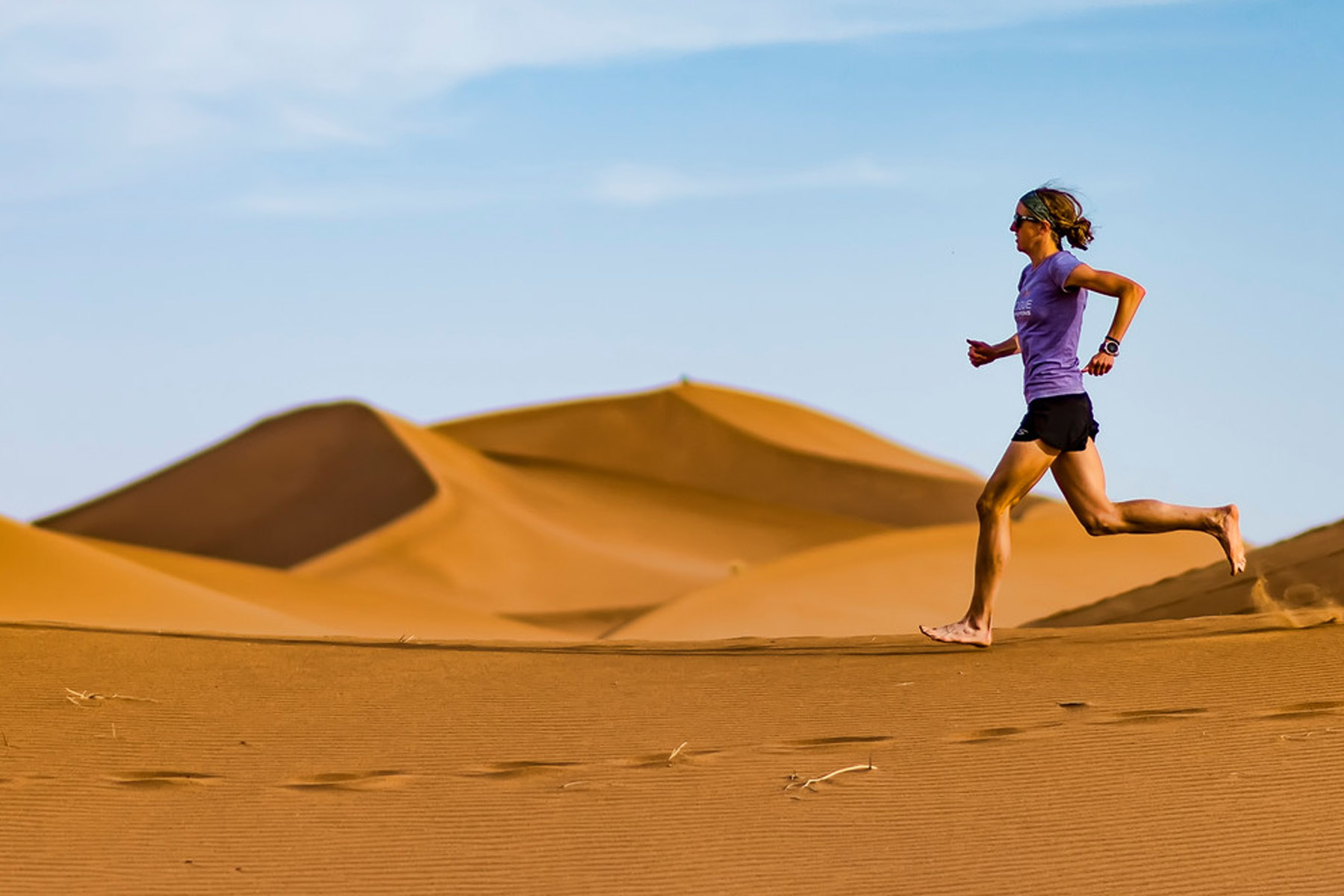 It turns out that we were on to something. 20 people registered on the first day for that trip, and the following spring we took them on a ten day running adventure through Morocco. It was an amazing experience, and when those runners began asking us where we were going to go next, it got us thinking – maybe this could be bigger! We began adding new locations, and eventually Gabe left his "real" job to give this thing – which we named Rogue Expeditions – a try. Fast forward to 2017: we now have nine different itineraries in seven different countries (Morocco, Kenya, Patagonia, Italy, Slovenia, Croatia and the USA) and we're growing faster ever month!
This is still largely a two-person operation, and though I definitely qualify as having one of the coolest jobs in the world, it is massively time-consuming and has drastically changed the way that I approach training and racing. Strangely enough, it's resulted in new PBs from the 10K to the marathon! Below are a few of my rather unorthodox training methods, and why I think that they're working for me:
Ditching routine
Like many distance runners, I am innately a routine-oriented person, but the life that I am currently leading has turned that upside down. Last year I slept in an estimated 175 different places, and that number will be higher this year. When I'm guiding, my runs are determined by what the clients want to do, not by what's on my training schedule. Though I still occasionally yearn for stability, I believe that this lifestyle has been immensely helpful for my mental game: rather than stress over things that I can't control (weather, injury, life), I've become much better at simply getting out there and dealing with whatever situation is thrown at me.
Getting off road
I've always been a road runner and have shied away from trails, partly because of frustration over how slow I am and partly for fear of tripping and falling. But, now I guide trips that are primarily trail-focused and I spend my summers in the mountains, which means that I'm doing a LOT of trail running. It does make for much slower miles and I've definitely had some falls, but it's opened up an entirely new world. Not only does it satisfy a primal desire to be out in nature, but the climbing, rock-dodging and total-body engagement that trail running requires has made me significantly stronger and faster on the roads.
Flexing the schedule
When routine goes out the window, so does a training schedule! I have periods of very focused, structured group training while I'm home in Austin, and then I have periods of travel where I do no pace-based workouts at all. Sometimes I put in 170km weeks, and other times I'm flying halfway across the world for work and only get in 100km. Rather than hurt my performance, this method has actually improved it; not only do I stay excited about training (it's easy to buckle down when you know that you get to go explore again soon, and vice versa), but I also stay healthy thanks to the constantly changing physical demands and built in "down weeks."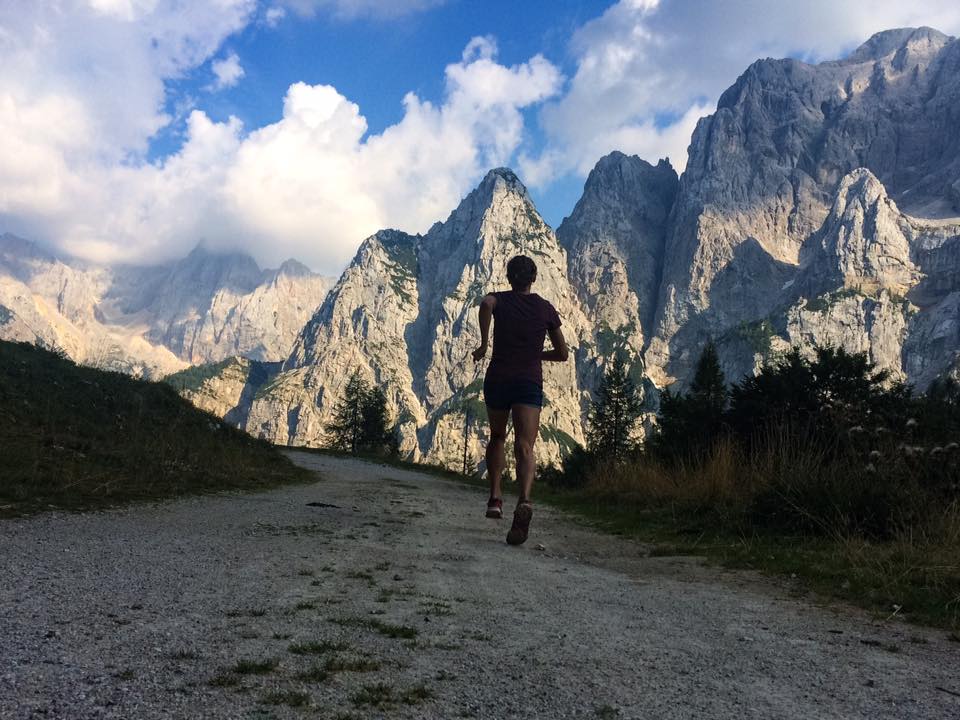 Life as training
Obviously, I don't have a bunch of time to spend in a gym, nor do I stay in one spot long enough to use one! But, I still find a way to get my strength work in, whether it's hauling luggage up and down four flights of stairs in a Moroccan guesthouse, carrying a cooler full of lunch fixings down a trail in Tahoe or doing yardwork here at home. In a perfect world I would do structured, focused strength sessions, but I've learned that I can't do it all and that a philosophy of movement and manual labor in my day to day life covers the bases pretty darn well.
Whether you're aiming for the podium or simply want to complete the distance, training has to be fun and engaging to be sustainable. For me, the fun is in exploration and the opportunity to visit beautiful places! When I toe the line in Vancouver for the sixth time this May, my prep will have included the trails of Chilean Patagonia, the mountains and deserts of Morocco, the parks of Spain and the familiar roads of my hometown, Austin, Texas. It's an unusual training style borne from an unusual lifestyle, but one that will have me prepared for just about anything, and one that will hopefully get me across that finish faster than ever before.
Allison Macsas
Rogue Expeditions
USA
Instagram: @allison_wanders
Join in!Book your hotel and Save 50%!
JOIN IN | ELITE ATHLETE PROGRAM | PHOTOS | AWARDS | ABOUT THE CITY | ABOUT THE PROVINCE