BMO Vancouver Marathon race weekend features races for everyone with Vancouver's only marathon, a fast Half Marathon, 8KM race, Relay, and Kids Run. Recognized by Forbes, CNN, USA Today and others as one of the top destination marathons in the world, the marathon event is renowned for its unique scenic views including snow-capped mountain ranges, cherry blossom trees, and 70% shoreline views.
2018 BMO Vancouver Marathon
Click here to view select photos of the 2018 BMO Vancouver Marathon
Your personalized photos will also be available for purchase post-event.
---
Stunning Running
Here are some scenic shots across all of our events. Join in! RUNVAN®

Welcoming the world. Runners from 60+ countries now annually line up at the BMO Vancouver Marathon. Photo: Jeff Bell / RUNVAN®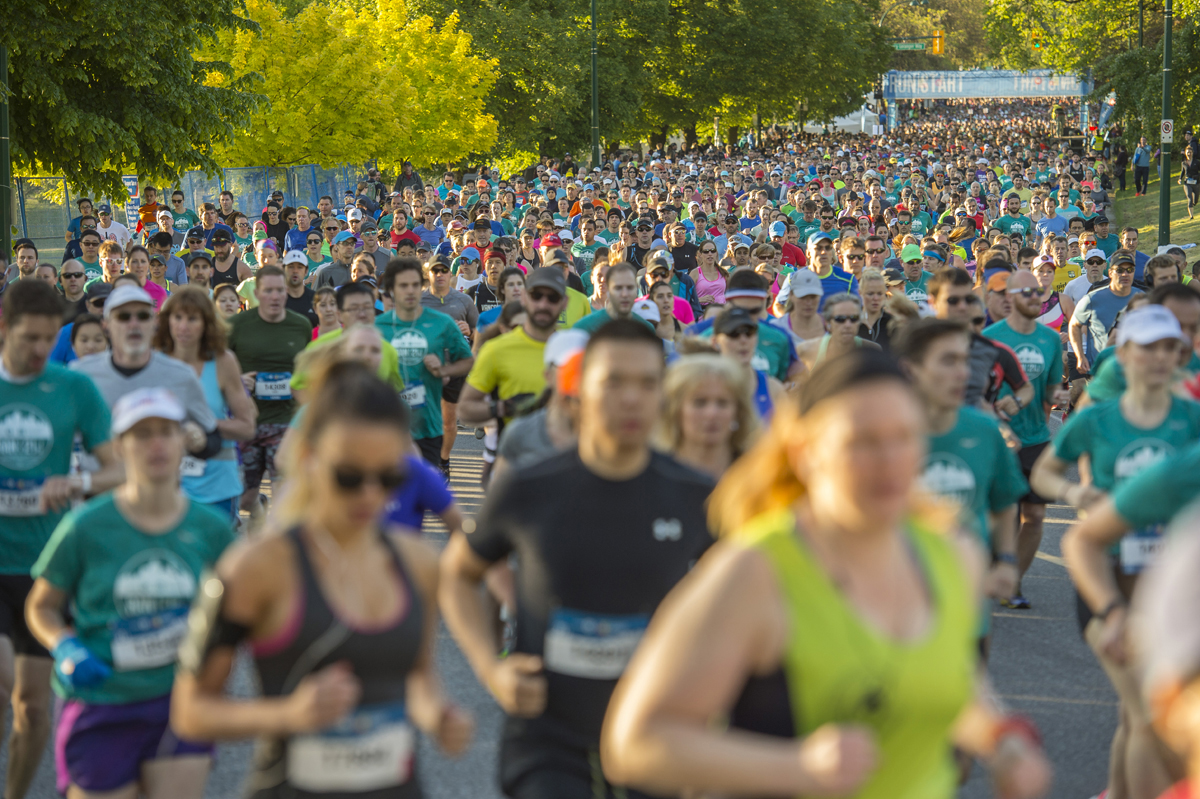 Voted Vancouver's Best. The BMO Vancouver Marathon is a special experience you have to be part of! Photo: Christopher Morris / RUNVAN®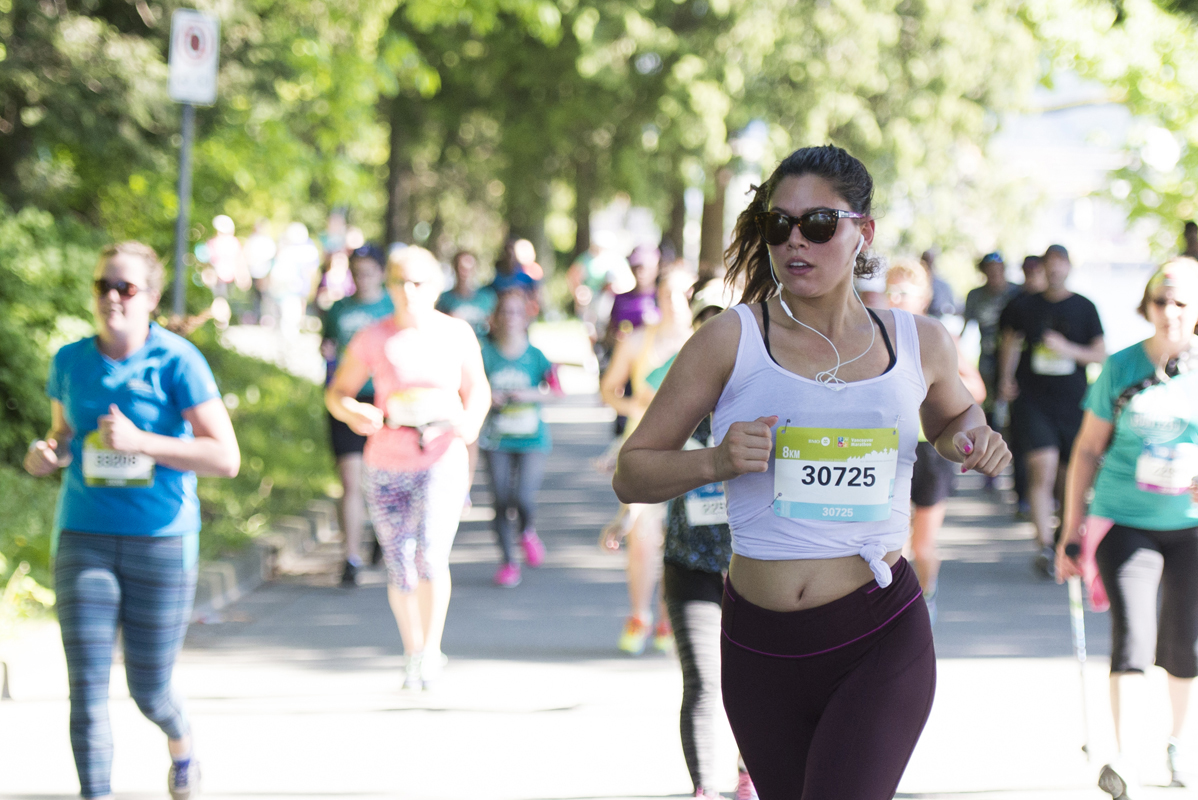 Races for Everyone with Vnacouver's only Marathon, a fast Half Marathon, 8KM, Relay and Kids Run. Photo: Ivan Calderon / RUNVAN®

Record Numbers. The world-class event is supported by nearly 4,000 volunteers annually. Photo: Maia Rubin / RUNVAN®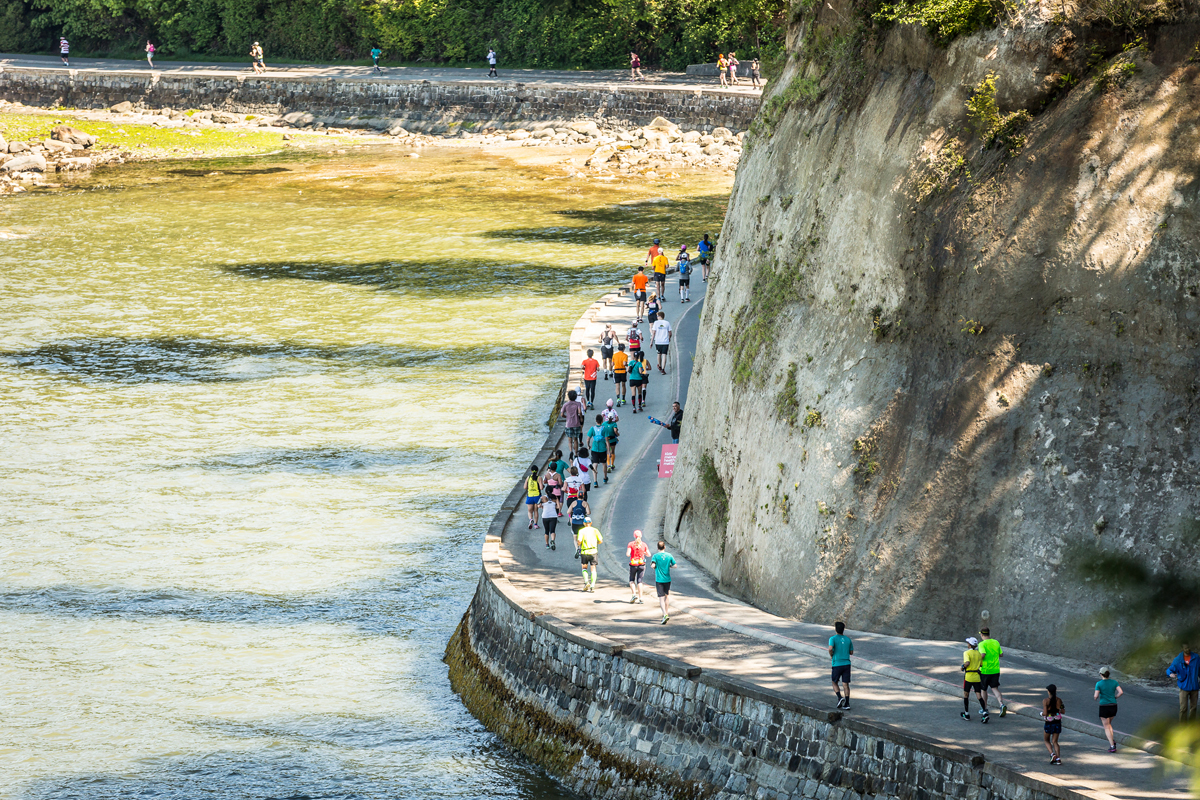 Seawall bliss. The world's longest uninterrupted waterfront path, Vancouver's Seawall is beautiful. Photo: Stirl and Rae Photography / RUNVAN®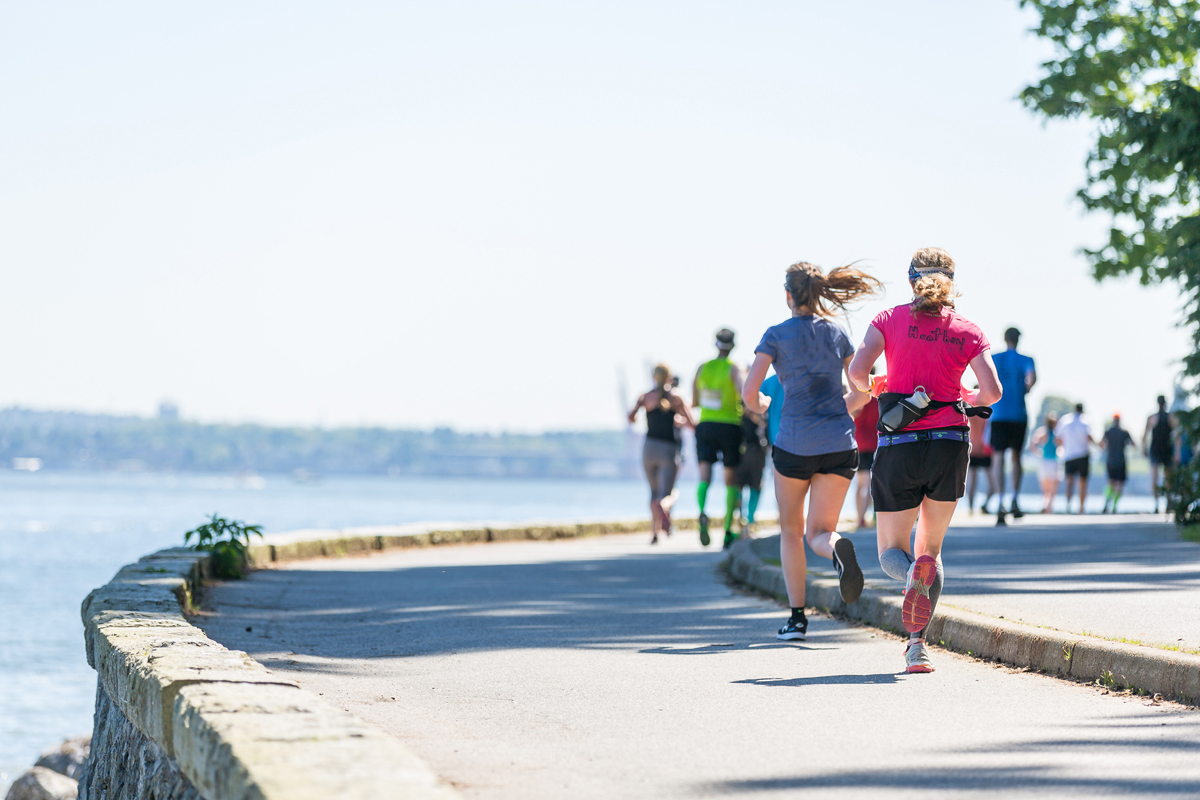 Join in and conquer Western Canada's largest Marathon! Photo: Stirl and Rae Photography / RUNVAN®

Vancouver's only Marathon event, the BMO Vancouver Marathon is 70% shoreline. Photo: Maylies Lang / RUNVAN®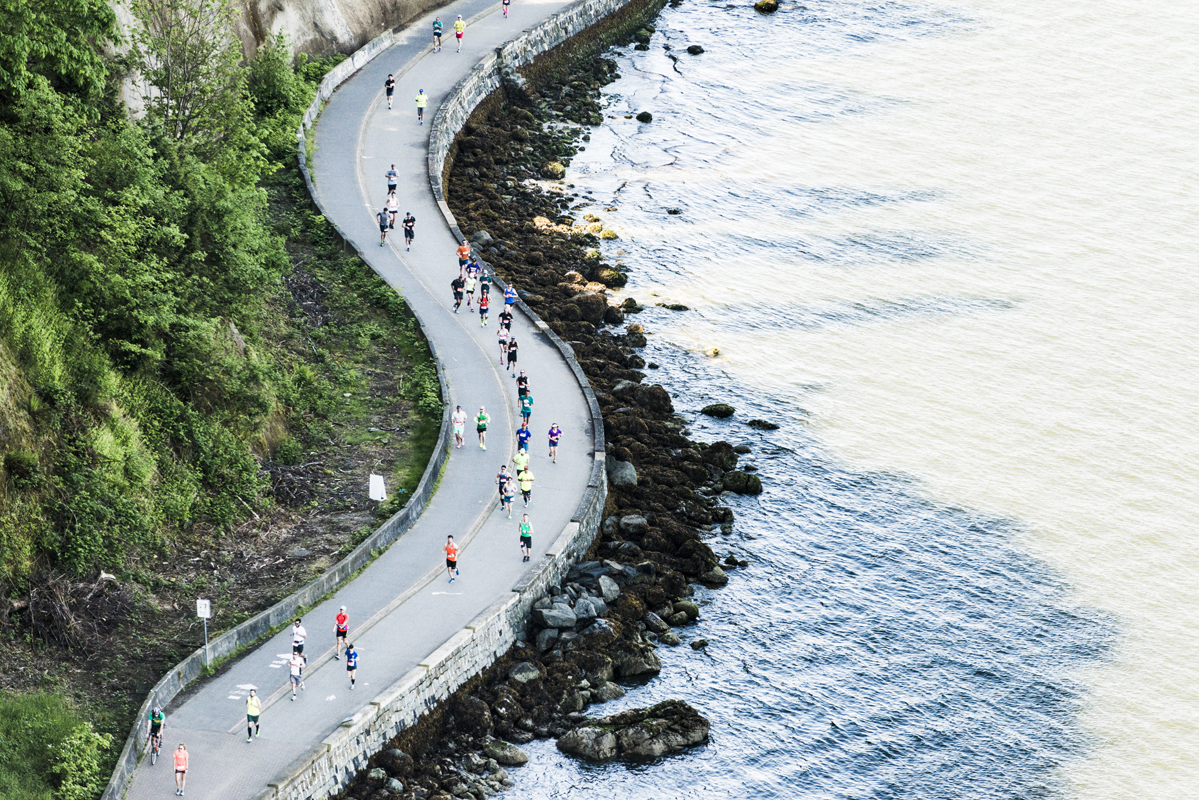 Stunning Running. Award-winning. Photo: Maylies Lang / RUNVAN®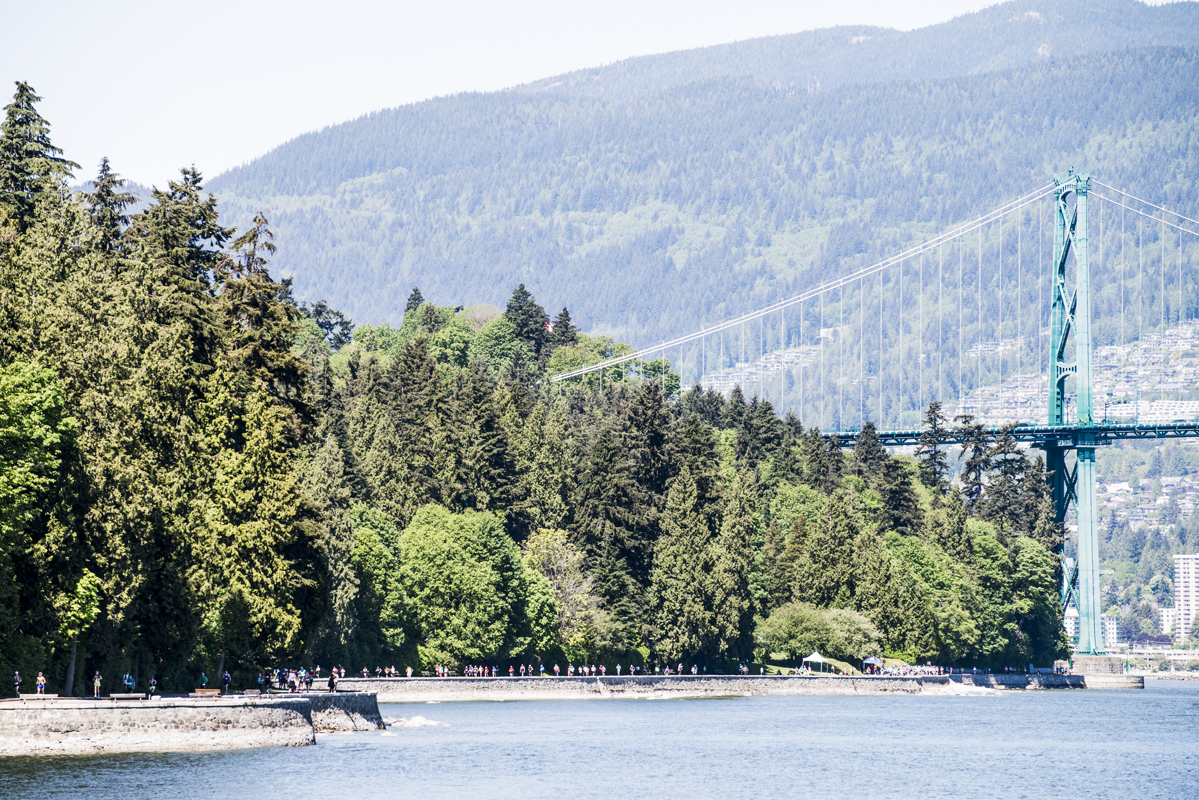 Park scenes. BMO Vancouver Marathon circles around Vancouver's world-famous Stanley Park. Photo: Maylies Lang / RUNVAN®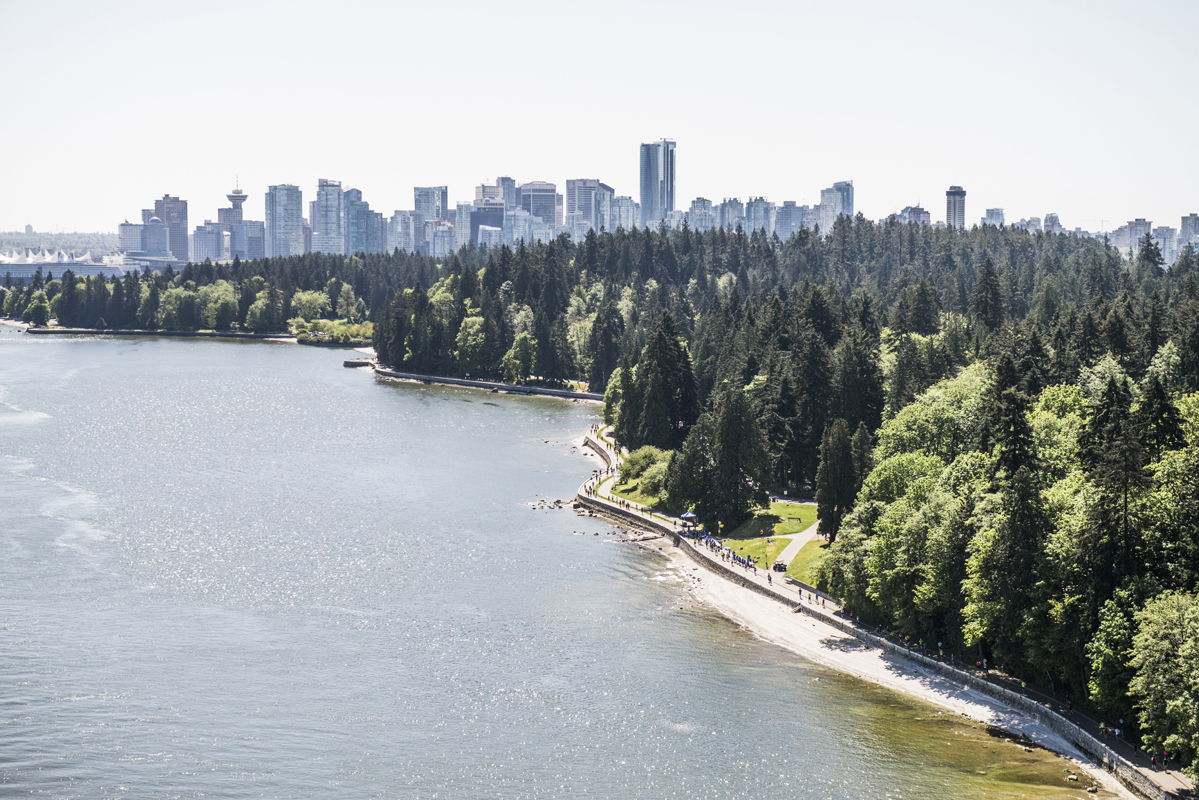 The BMO Vancouver Marathon is ranked one of the top destination marathons in the world by the likes of Forbes, CNN, and USA Today. Photo: Maylies Lang / RUNVAN®

Nothing beats the thrill of conquering Canada's most scenic running event. Photo: Richard Lam / RUNVAN®

Crowds will be out to cheer you past the Finish Line! Photo: Christopher Morris / RUNVAN®

Finish strong. Take in those Finish Line feels. Photo: Christopher Morris / RUNVAN®

Enjoy and relax at the Finish Line Street Festival after your race. Photo: Richard Lam / RUNVAN®
View More Photos: Marathon, Half Marathon, 8KM race, Relay
View new 3D Flyover Video Maps: Marathon, Half Marathon, 8KM, Relay



MARATHON
|
HALF MARATHON
|
8KM RACE
|
RELAY
|
KIDS RUN