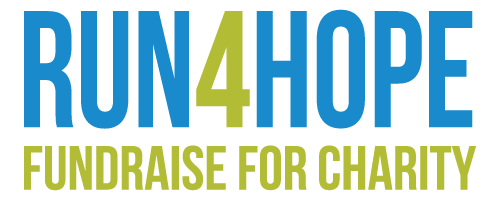 RUN4HOPE is the charity program of the BMO Vancouver Marathon, with goals to raise funds for social impact and community good, plus foster a spirit of community celebration. RUN4HOPE provides value to charities, and charitable options for participants, enabling runners to fundraise and/or donate to charities. Run & Give! Organized by the local non-profit RUNVAN®, the event's RUN4HOPE program has helped runners like you raise over $15 million for charity. Thank you!
Raise $400 for an official RUN4HOPE charity, and our non-profit RUNVAN® will reimburse your race registration 20%
---
WHAT GOOD LOOKS LIKE
I never went outside. I went home and I went in my room. Pandemonium got me out of the house literally where I was able to socialize again. I make a couple friends through Pandemonium.
A little bit can be a lot because it shapes you at that fundamental age. Everything important is going on your body and brain and hormones then. You need to know what good looks like.
It gives a lot of kids a sense of family especially if they come from a home where there isn't a strong sense of family or toxic or abusive household. I come from a supportive environment, yet I struggle with anxiety. I keep it inside, but it gets really bad sometimes.
Pandemonium helped me grow in a positive way. The socializing has been huge for me. When you start getting out and feeling better you realize this is enjoyable not as horrible as I expect it to be. You remember then that can't always trust your brain. Anxious or depressed thoughts are not always reliable, so you can begin to feel better. The program also helps you build compassion, maturity and thought processes that people are people and everyone is going through something.
I've aged out of the program now that I'm 19. I'm currently looking into applying at BCIT in the Trades Discovery Program. I'm interested in Mechanical Robotics. I want to build cyborgs – that's the dream.
For the Run4Hope participants and donors supporting youth programs at CMHA Vancouver-Fraser, I want to say thank you. When you support CMHA Vancouver-Fraser, you are shaping youth in positive ways in the most formative years of our life.
Sincerely,
– Philip Dyck, former participant, Pandemonium
---
About the Canadian Mental Health Association
Pandemonium and Super Fun Groups give children struggling with mental health challenges a healthy activity in a safe space without financial barriers. From bowling, to snowboarding, and horseback riding, a day of fun is good medicine for everyone.
Run & Fundraise. Make a Donation.
Take your race to another level. Run and raise funds for one of our Official Charity Partners to enjoy a more meaningful run. Raise $400 for your charity, and our non-profit RUNVAN® will reimburse your race registration 20%. Charity runners may choose to then give those savings back to their charity of choice.
---